Watch and Record Live TV on Android or iOS Mobile Devices with Geniatech WiTV
If you've ever wanted to watch live digital TV on your tablet or smartphone, there's now a solution. Geniatech WiTV is a tiny battery powered DVB receiver also acting as Wi-Fi access point in order to stream live TV to your mobile devices. You can use this device within your house or on the go, but it has to be within 5 to 7 meters from your tablet or smartphone to work properly.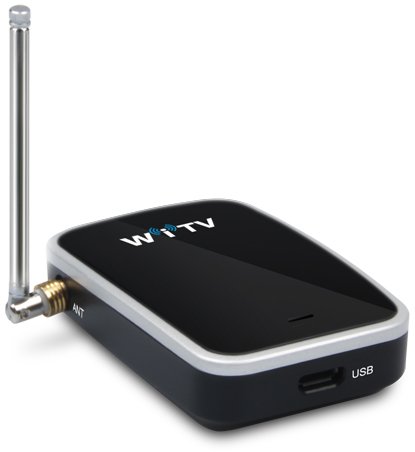 The specifications released are limited, but we still know the following:
Frequency range – 177.5 – 226.5MHz (VHF); 474 – 858MHz (UHF)
Digital TV standards – DVB-T Mpeg 2, Mpeg 4 and H.264; ISDBT oneseg
802.11 b/g/n WiFi Standard Support
Micro USB for recharging
Up to 3 hours of TV viewing (TBC)
iOS devices must run IOS 5.0 or IOS5.1, and Android 3.0 or greater is supported. You'll need to install SianoTV for Android or iOS, scan the channel, and you're ready to watch free to air digital TV. The application can also record the TV program in your device, in order to watch it later. Since the device is only compatible will DVB-T and ISDBT, this will work in most countries where digital TV has been rolled out, except North America and China.
The WiTV comes with a micro USB to USB cable to recharge the battery, and a user's manual. The device is not available yet, but you can register you interest for a similar device called "Siano Meron", and find more information on WiTV page.