I find it fun to spend time watering the flowers and grass in my garden, but if you'd rather do it automatically then Tevatronic Exilong might be for you as the irrigation system controls up to 4 valves, triggers watering based on RF water sensing sensors via a gateway connected to the cloud through your wireless router.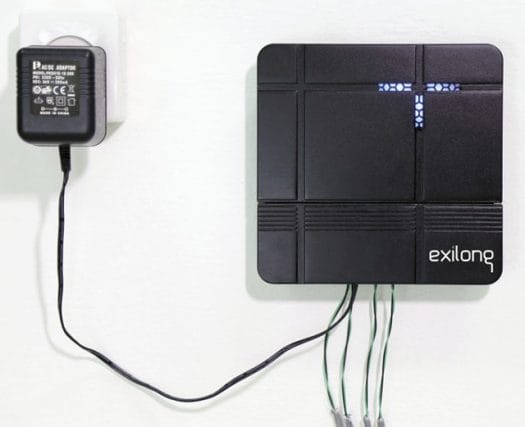 The kit gateway takes care of RF communication with sensors, WiFi connectivity to the cloud server, and turn on and off up to four 24V DC water valve part of your existing installation. It can be configured by iOS or Android mobile app, or your web browser.
The other part of the kit are the water pressure sensors that you need to insert into the soil of your garden in order to monitor trees, bushes, and/or flowers. The sensors are using RF (433/915 MHz) communication, send data back to the gateway every minute, and are powered by two AAA batteries that are supposed to last about 3 years.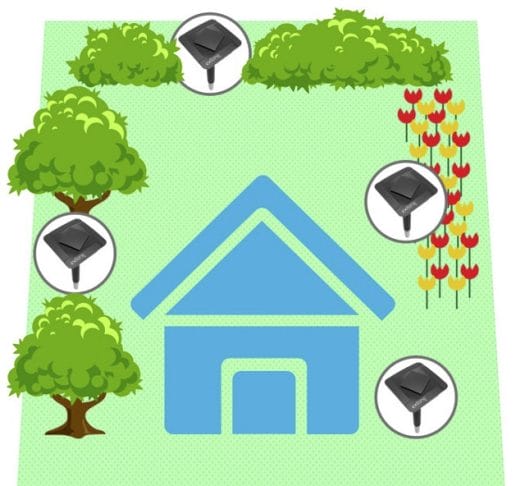 Configuration involves scanning the QR core on the kit package, configuring plant type (tree/bush/flower), water quantity (low, medium, high), and optionally time period when irrigation is allowed, for each of the configured sensors. If everything goes well, it should be a one time setup, and you'd never have to change the settings, unless maybe you grow different type of plants later on, or want to monitor the status of the valves and/or sensors in the app.
The way the sensor work is quite interesting. I had see cheap soil sensor often used with Arduino projects that you simply insert in the soil and connect to your board, but Tevatronic first product was for the professional agriculture business, and they adapted those sensors to the home market. They include a water container and ceramic tip that will only let water gets out when some pressure is applied. The plant roots are attracted to the moisture and grow around the ceramic tip, and the cloud based algorithm uses the resulting pressure data from the sensors among other parameters to determine whether to irrigate the plants. I'm not sure how it works with plants with short roots, or when you've just planted seeds or young plants in the garden. Anyway, the whole concept and how to use the kit is explained with both home (Exiling) and agricultural version of the sensor and gateways in the embedded video.
The way sensor work also mean that if you live in a place where the temperature drops below 0 C, you'd have to remove the sensors before freezing, and only place then back after winter once temperature goes back above 0 C. Beside saving your time, Exilong promises to save on water usage and improve yield, just like what they achieved in for bigger farms with up to 75% less water (and fertilizers) used, and up to 20% yield improvement.
Tevatronic launched their irrigation system for the home on Kickstarter a few days ago, and they've already raised over half of their $50,000 funding target. Pledges start at $249 for "Exilong Starter house backyard Kit" with the gateway and 2 sensors, and if you have a very large garden, goes up to $2,400 for "Exilong Castle Kit" with 4 Exilong gateways and 24 sensors. You'd obviously still need to source the pipes, 24V DC water valves, and sprinkler systems separately. Shipping is included in the price, and delivery is scheduled for March 2017.

Jean-Luc started CNX Software in 2010 as a part-time endeavor, before quitting his job as a software engineering manager, and starting to write daily news, and reviews full time later in 2011.