Karl here. Today we are going to look at the ACEPC AK1 mini PC. Here are some of the specs pulled from ACEPC's website. The feature that is most notable to me is the included 2.5" hard drive compartment.
Hardware
CPU:Intel Celeron J3455
GPU:Intel HD Graphics 500
RAM:4GB DDR3L
ROM:32GB eMMC
WiFi:Ac3165 Dual Band,2.4G/5G
LAN: Ethernet RJ45 10/100/1000M
Bluetooth: BT V4.0
Interfaces
USB port:2xUSB 3.0;2xUSB 2.0;1xType C;support USB disk and USB HDD
Card reader: TF Card (up to 128GB)
HDMI Port: HDMI 1.4
Microphone audio: 3.5mm Microphone jack x1
Unboxing & Teardown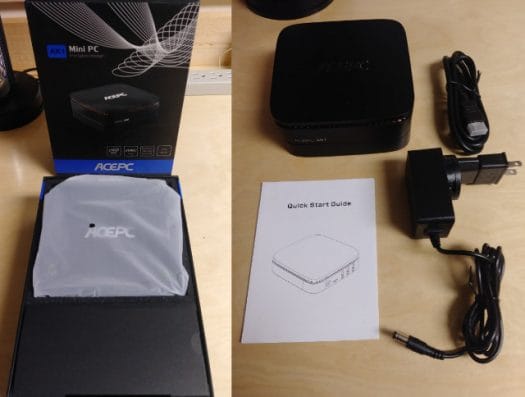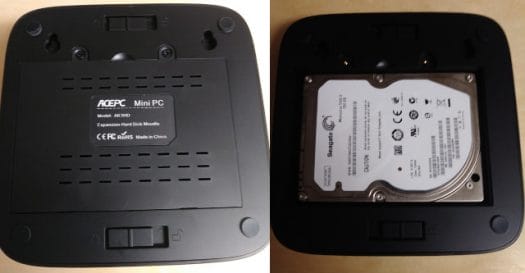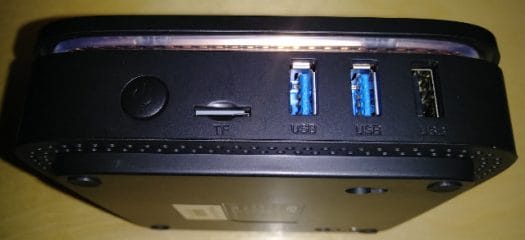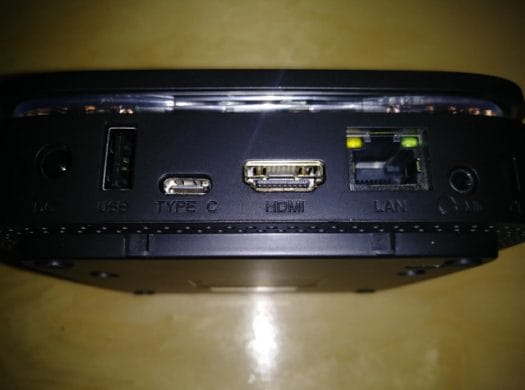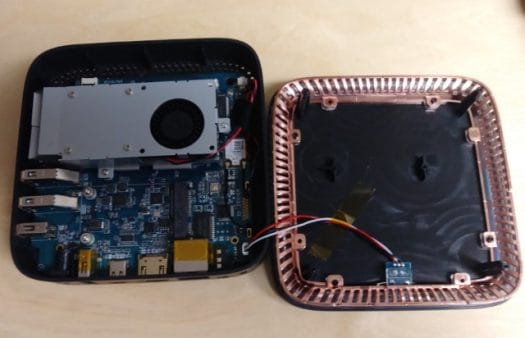 Some close-up photos to get a better look at the chips, and overall hardware design.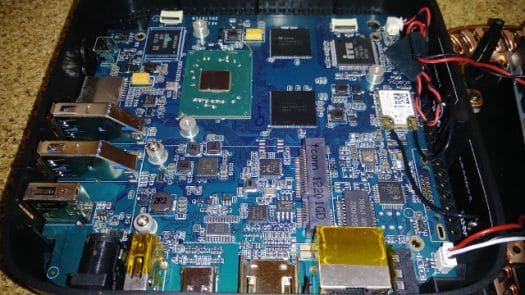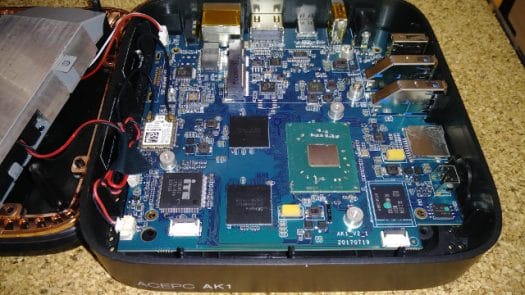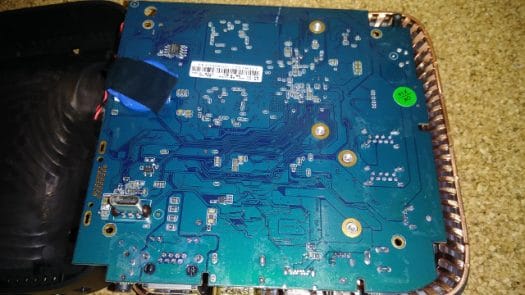 First Boot – Storage / Task Manager
Storage after first boot: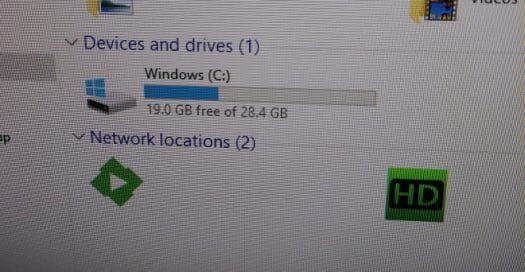 Storage after update: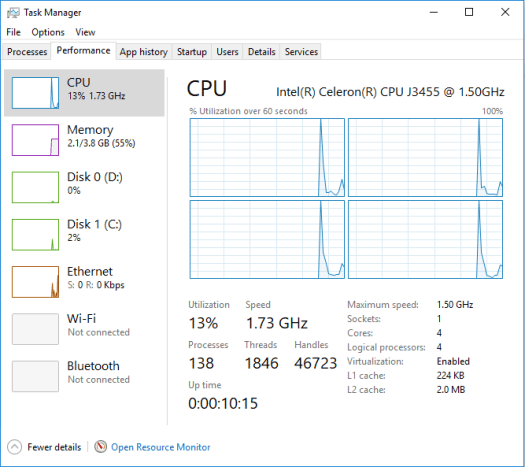 Thermal Testing with Prime 95
Cooling seems adequate. Below is a picture of Prime 95 after 5 minutes. I am glad to see it staying at about 2 GHz considering the base frequency is 1.5 GHz. After stopping, it loses 30° Celsius immediately and after 30 seconds back to around 50° Celsius.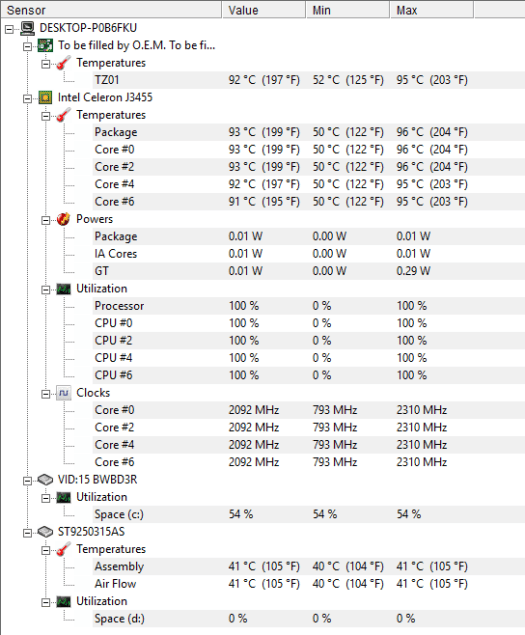 Goal
One of my goals for the second part of this review is to use it in the living room as a silent PC and mini server. I want to stream games from my new rig via Steam in Home Streaming and/or Nvidia GameStream. I want to also test it as a Plex server. Plex is testing out some hardware encoding on its beta software and I will be installing it on this box. I used Emby for a long time, but got to a point I had to reboot daily. Home automation server and Minecraft server should be a cakewalk. I have installed Steam and Moonlight chrome plugin, and tested them for a few minutes. Both work as expected but Steam is the clear winner at 25% CPU usage. It would be really great if I could both stream a game and live encode TV from my antenna. I think it won't be a problem but need to test. My in-laws canceled pay TV a while back and they stream live TV from our antenna through the Plex app on Mi Box. They are even more rural than we are, and get no channels unless they erect an outside antenna.
First Impressions
This is subjective but I do like the way it looks. Has enough IOs. I wrote this article on it and other than typing on Logitech K400(ugh), it was uneventful. The expansion for a 2.5" hard drive is a great feature in my opinion. I just added a hard drive taken from a laptop. I have only tested out Ethernet at this point. I am in my lab and testing WiFi here is unfair to any device. If you would like to see any specific benchmark/test please let me know in the comments below.
I would like to thank Gearbest for sending ACEPC AK1 for review. It is currently on sale for $149.99 [Update: coupon USBLOG9 drop the price further to $147]. The device is also sold on Amazon US for $199.99, and it can be found under other brands like Unistorm, WooYi, Findarling, etc.. on Aliexpress.

Karl is a technology enthusiast that contributes reviews of TV boxes, 3D printers, and other gadgets for makers.