ATSC (Advanced Television Systems Committee) is the standard used in North American, and some other countries around the world such as South Korea, for digital terrestrial television that allows you to receive free-to-air or paid channels over an indoor or outdoor antenna. ATSC 3.0 is the very latest version of the standard with new features including "H.265/HEVC for video channels of up to 2160p 4K resolution at 120 frames per second, wide color gamut, high dynamic range, Dolby AC-4 and MPEG-H 3D Audio, datacasting capabilities, and more robust mobile television support" (Source: Wikipedia).
The first deployments occurred in South Korea in May 2017, but it's unclear where the US is at the moment, and it seems there were some broadcast tests in 2018, but not full deployments. Nevertheless, if you want to watch or record programs in ATSC 3.0 channels, you'll need new hardware, and currently most TVs won't ship with an ATSC 3.0 tuner, so an easier way is to use USB adapters and Geniatech has just announced A683 ATSC 3.0 USB TV Tuner.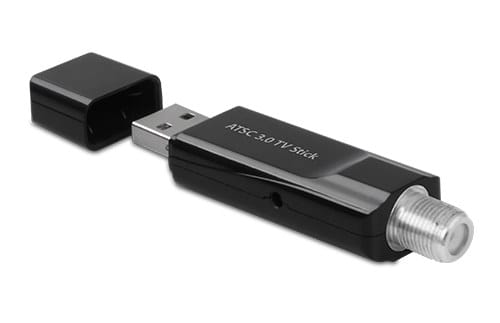 A683 ATSC 3.0 TV stick specifications:
ATSC 3.0

FEC length – 16200, 64800
FEC code – BCH, CRC+LDPC
Code Rate – 2/15, 3/15, 4/15, 5/15, 6/15, 7/15, 8/15, 9/15, 10/15, 11/15, 12/15, 13/15
Constellation – QPSK, NUC, 16QAM, 64QAM, 256QAM, 1024QAM, 4096QAM
Transmission mode – SISO, MISO, MIMO, Channel bonding
Interleaving – Convolutional Time Interleaver, Hybrid Time Interleaver
FFT size – 8K, 16K, 32K
Max bitrate – SISO 8 MHz 78.5 Mbps – 2×2 MIMO 8 MHz 157 Mbps
Frame duration – 50ms to 5s
PLP (Physical Layer Protocol) number- Up to 64 (min 4 in parallel for demod)
Versatile PLP mapping – TDM, FDM, TFDM, LDM

Input Signal

75 Ohm Digital TV Antenna Input
Receive Frequency – TV 54 – 862 MHz
ATSC compliant 8-VSB
Open Cable , ANSI/SCTE DVS-031,ITU-T J.83 Annex B, and DOCSIS compliant 64/256 QAM

De-Multiplexing

Max No. section filtering – 32PIDS
Engine – Software
Stream capture – PES & TS

Video Format – MPEG-2 Main Profile & Main Level/H.264
Audio Format – MPEG-2 Audio Layer I & II
Dimensions – 76.4 x 20.7 x 13.8 mm
Weight – 130 grams

There's no support for H.265 here, so I'm not sure whether it's a mistake from the specifications, or the USB TV tuner may not actually be able to catch 4K UHD channels.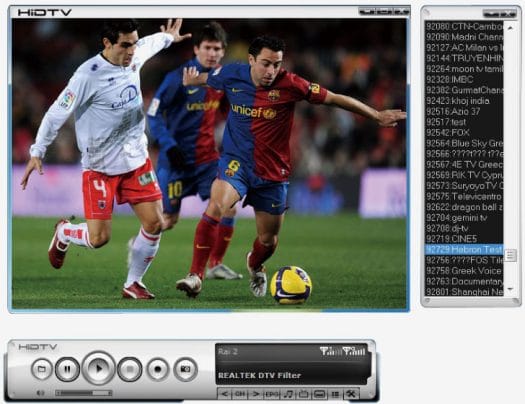 Geniatech A683 stick is compatible with computers and laptops running Windows XP/Vista/7/8/8.1/10, Linux distributions, Android, or Mac OS, and some of the supported software programs include HiDTV, Eyetv 3 or Eyetv4, and Total TV Player. The USB TV tuner ships with an installation manual, an ATSC antenna, a remote control, and a software CD with the aforementioned programs and the user's manual (PDF).
You may find more details on the product page, and Geniatech A683 ATSC 3.0 USB TV tuner is listed for $69.99 on their online store, but currently out of stock.

Jean-Luc started CNX Software in 2010 as a part-time endeavor, before quitting his job as a software engineering manager, and starting to write daily news, and reviews full time later in 2011.