The LyRa handheld game console is the first of its kind to carry a Raspberry Pi CM3L module inside. We reported on the Raspberry Pi Compute Module 3 Light in early 2017, and its significant features and abilities. The LyRa is being developed by Creoqode who started their campaign on Kickstarter in July 2019. The campaign has already surpassed its funding goal, and it looks like the LyRa will become a reality.
The LyRa comes in two versions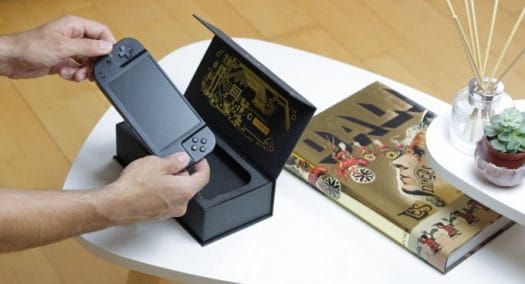 1. RTG – Ready-To-Go which is a completely assembled and ready to play handheld game console, computer and entertainment console.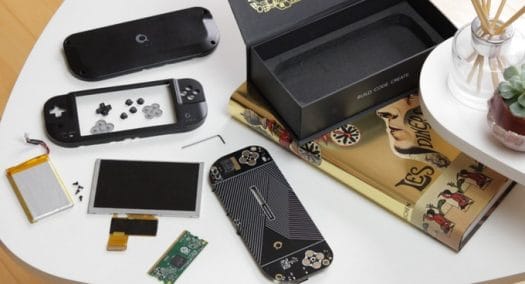 2. DIY – Do-It-Yourself version comes in pieces that can be made into a fully functioning handheld game console in about 15 minutes.
The unit features a Raspberry Pi CM3L module which is able to emulate literally hundreds of classic game consoles and games. The unit can attach through HDMI to a TV, and can access the internet, where you can watch movies, send an email and even take up an online course. The console is multifunction and easy to use. The LyRa units can connect to each other through USB, offering more functions and features.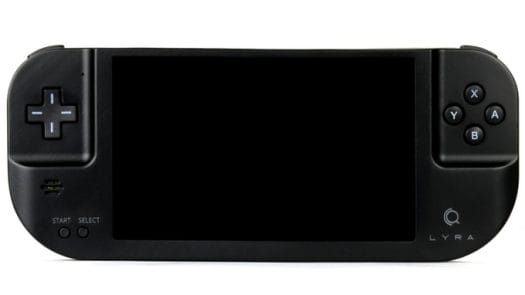 One of the many features is the ability to use the unit for development, through the GPIO pads, the unit can be attached to up to 8 sensors or gadgets, giving a high-level ability to a seemingly non-descript game console.
The specifications are as follows –
SOC: Broadcom BCM2837B0, Cortex-A53 (ARMv8) 64-bit SoC
CPU: 1.4GHz 64-bit quad-core ARM Cortex-A53 CPU
RAM: 1GB LPDDR2 SDRAM
Display: 5″ TFT LCD 800 x 480 Resolution
Video: DPI Interface & HDMI
Audio: Integrated Speaker, 3.5 mm Audio Output & HDMI
USB: Micro USB 2.0
Memory: 16 GB Micro SD Card. Upgradable to any memory size.
Battery: 3000 mAh LiPo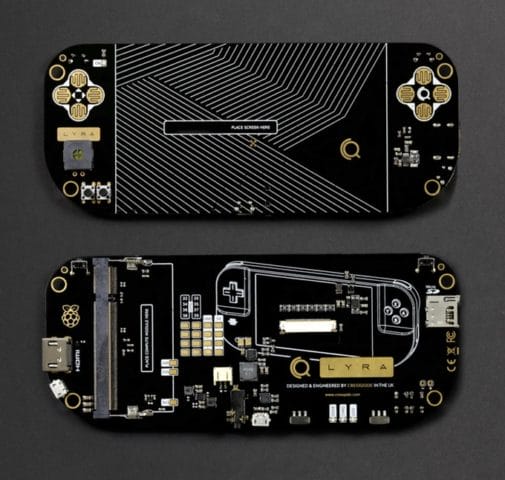 Creoqode has reported that it is a priority to get the manufacturing started right away and that shipping will be global. The LyRa is their fifth Kickstarter campaign and they assert that those other campaigns have helped them in the logistics and execution of this project. The LyRa units have a ship date in December 2019, and price starts at £149 (about US$ 186) for the DIY version.
The Information found in this article was developed from articles in Liliputing and ComputerHoy

Stephen started writing about technology after publishing sci-fi short stories. His first White-Paper, written in 2008, was well received and inspired him to continue writing about technology. Today he writes in the technology space full time, covering a multitude of topics. During the time he wrote part-time he edited hundreds of titles for large publishers, in science and technology. He lives in Staten Island, with his wife and children.