Wondershare dr.fone Toolkit for Windows 10 and Mac OS will help you keep your Android or iOS smartphone at its best, and help you transfer data between old and new devices or computers thanks to its many features:
Recover – Recover data from mobile phones
Repair – Fix various iOS & Android system issues
Transfer – Transfer data between iOS, Android and computers
Switch – Copy data from one phone to another
Restore Social App – Transfer and backup WhatsApp, Wechat, LINE, Viber, Kik
Unlock – Remove your phone's lock screen
Backup&Restore – Flexibly backup and restore your phone
Erase – Permanently erase data from mobile devices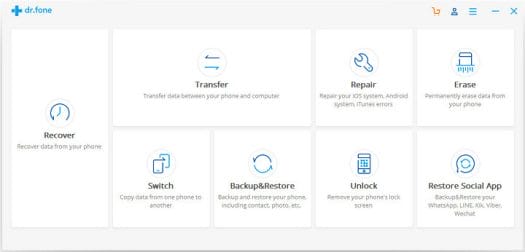 Let's look at some of the key features in details, namely Recover and Transfer.
Dr.Fone Toolkit – Recover
This feature is useful when somebody goes wrong in your phone, either because of accidental deletion, system crash, forgotten password, or any other reason that may have caused you to lose access to your precious data.
Three methods of recovery are available for each mobile OS:
iOS

Recover from iOS Device's Internal Disk – Recover will scan the disk, and try to extract and recover all your data be it lost photos, videos, documents, messages, etc..
Recover from iTunes – The iOS recovery software can also restore the back from an iTunes backup.
Recover from iCloud – Similar to recover from iTunes, but with an iCloud backup instead.

Android

Recover from Android internal storage – With your phone is connected to your PC over USB, the recovery software will start a deep scan to recover all deleted file in a few minutes.
Recover from broken Android – Similar connect-scan-recover process as above, but works even when Android is broken.
Recover from Android SD card – Some Android phones come with a microSD card slot, and if you've deleted files by mistake, you can use the recovery software by inserting the microSD card into your PC or laptop.
You can check out how Recover works in iOS by watching the video below.

Dr.Fone Toolkit – Transfer
There are various ways to transfer data between your computer and your mobile phone such as SAMBA (Windows network share) or SFTP, but those are not always easy to use and setup, and are limited to files, i.e. settings can't be transferred. Dr. Fone Toolkit Transfer function offers a full-featured user-friendly alternative with the following key features for Android and iOS:
Transfer files (photos, videos, messages…) between Android/iOS and computers running Windows or Mac
Transfer data between iTunes and Android/iOS
Manage your Android/iOS mobile device on your computer, for example, the transfer function enables you to re-arrange photos and delete unwanted/unneeded files
HEIC to JPEG photo conversion function
The short video below shows the Transfer function in action with an Android phone.

Getting Dr.Fone Toolkit
Dr.Fone toolkit works on all iOS (iPad/iPhone) devices, and has been tested with over 6,000 Android phones. The company provides three different toolkits depending on whether you have only iOS hardware, only Android devices, or both Android/iOs phones:
Android & iOS – $139.95
iOS only – $99.95
Android only – $79.95
There are also trial versions, so it's free to try. The iOS version is more expensive because of the additional "iTunes recovery" function.
You could also get it for free, as the company is currently organizing a promotion where the top 10 active participants will be able to win iOS tool for free, namely dr.fone – Repair (iOS) with a 1-year license and support for up to 5 devices. To participate, you just need to comment on the aforementioned page. Winners will be selected via Facebook, and the campaign lasts until September 30, 2019.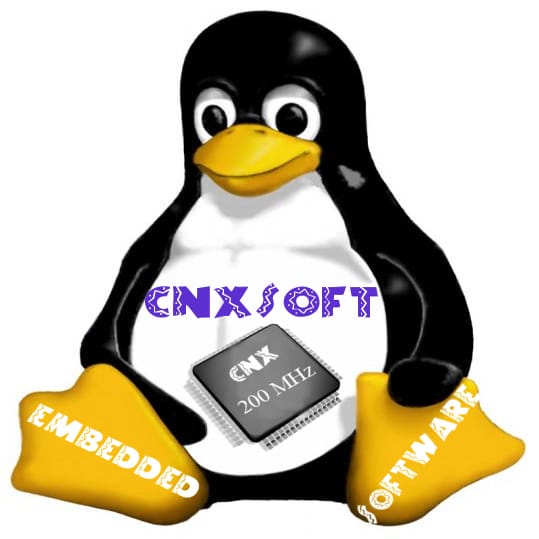 This account is for paid-for, sponsored posts. We do not collect any commission on sales, and content is usually provided by the advertisers themselves, although we sometimes write it for our clients.