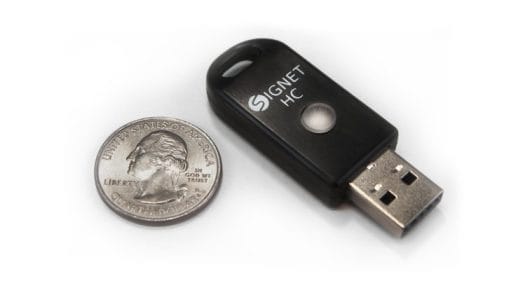 Signet HC Crowdfunding Started
The latest version of the Signet thumbdrive is the Signet HC. The HC has a number of enhanced features and a lower price point, making it an attractive alternative to other high-security flash drives.  The drive is high capacity storage, with secure storage technology, 2 Factor Authentication (2FA) token and encryption.  It also has a password manager and enhanced database features.  The company has started its crowdfunding campaign and there are several device quantity options and peripherals.
Features of the Signet HC
The Nth Dimension has announced the Signet HC recently, bringing to the forefront of its latest device, the all-in-one aspects of the drive's capabilities. The  Signet HC is certainly positioned to be one of the top featured, encrypted password protected, and 2FA storage devices of its size. The data on the drive is encrypted, and password protected and can be accessed through cross-platform client application available on Windows, macOS, GNU/Linux, and Android.  There is no need for a software download because the client software is stored right on the device.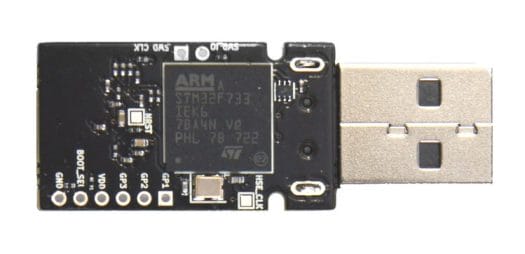 Other Extended Features
There is physical security for malware protection, Signet HC implements FIDO U2F and FIDO2 two-factor authentication protocols used by many websites. Again, once a compatible transaction or login occurs the device will flash, indicating a physical interaction to complete the authentication. A press of the button on the device and the 2FA is completed. There are advanced mass storage security features including
Read Only volumes
Encrypted Volumes
One-time-use volumes
Physically-secured volumes
Unencrypted volumes
Personal and Password Management is a development from the original Signet drive. Access is through a secure database and can be viewed in the client and utilized directly for logins at websites. Flexible data storage, encryption key storage, and processing and multi-profile support round out the features of the drive.
Signet HC Specifications
Microcontroller: STM32F733 Cortex M7 @ 216 MHz
USB interface: 2.0 High-speed
Dimensions: 52 mm x 19 mm x 8.5 mm (longer than original Signet, but thinner)
Mass storage capacity: 32 GB
Mass storage medium: eMMC chip
Circuit design license: CERN OHL v1.2
Enclosure: Injection molded ABS plastic with a snap-together design
Database Capacity: 384 KB – enough space for thousands of entries
Database Storage Type: On-chip flash memory
GPIO: Three GPIO pins, or one UART port and one GPIO
Firmware code size: 128 KB
Maximum unencrypted transfer speed: 35 MB/s
Maximum encrypted transfer speed: 15 MB/s
Physical interface: illuminated tactile switch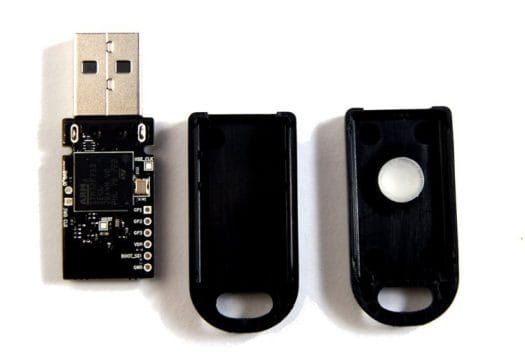 The Manufacturing Expertise
The device is made up of a Printed Circuit Board Assembly (PCBA), button and enclosure. The delicate and complex manufacture of the PCBA is being handled by PCBWay, a strong practitioner in the circuit board industry.  They will handle all the manufacturing of the boards and any quantities over the initial order of 100 will be fulfilled by them.
Background on Tiny Security Keys
Two other reports on tiny boards with compatible features were released previously, the Somu tiny open source security key with FIDO2 and the Yubikery NEO with a password manager.
More Information
Access the crowdfunding page for more in-depth information on the Signet HC, and/or to pledge $80 for the 32GB USB drive. The Github page is accessible, but currently only contains resources for the first Signet USB security key.

Stephen started writing about technology after publishing sci-fi short stories. His first White-Paper, written in 2008, was well received and inspired him to continue writing about technology. Today he writes in the technology space full time, covering a multitude of topics. During the time he wrote part-time he edited hundreds of titles for large publishers, in science and technology. He lives in Staten Island, with his wife and children.