The Release of the IB918 SBC
The IBASE Technology Inc has released its IB918 3.5″ disk sized SBC, based on the AMD Ryzen V1000 or R1000 SoC with several different options for the base chip system. The new computers can support Windows or Ubuntu and offer several different core options.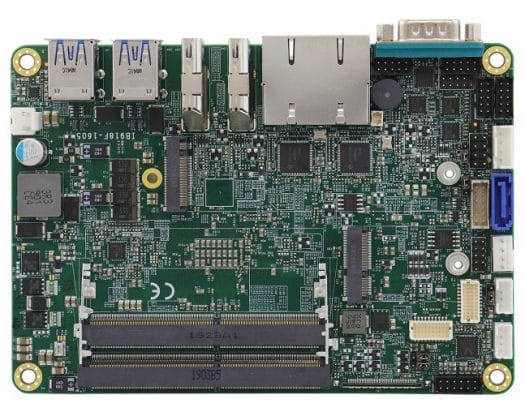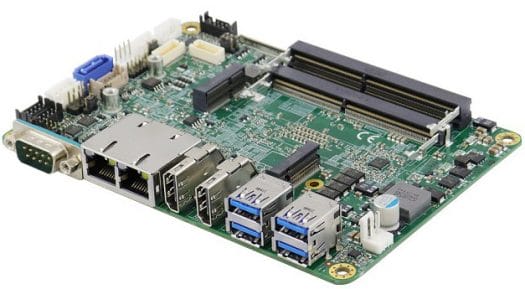 The Basics
The board supports 4 simultaneous 4K displays through 2 HDMI ports, eDP and LVDS, as well as 2x GbE 2.0  and storage options include a SATA III port, and an M.2 NVMe socket.  The supports offer a choice in which SoC can be loaded, either the Ryzen Embedded R1000 SoC or the already marketed and more powerful V1000 which supports both Ubuntu and Windows.
Background and other AMD Ryzen Embedded SBC's
The Release of IB918
Although the IB918 was featured at the beginning of 2019, the release of the SBC coincided with the release of the AMD Ryzen Embedded R1000 SoC.  With this announcement, the company revealed that the IB918 SBC could also support the V1000 SoC, with support for both Ubuntu and Windows.
Several SoC Options
There are several options to choose from, including quad-core V1605B, the dual-core V1202B, R1606G, and R1505G. Beside the different maximum frequencies and TDP range, all these options are relatively similar, with Zen CPU and the Vega 3 GPU.
4K Support
There is a support to drive 4 simultaneous displays independently at 4K – 60 on the V1000, and 3 displays on the R1000 at 4K.
IB918 FEATURES:
AMD Ryzen Embedded V1000/R1000 SoC
2x DDR4 SO-DIMM, Max. 32GB
2x PCI-E Gigabit LAN
2x HDMI, 1x eDP, 1x 24-bit LVDS dual-channel
1x USB 2.0, 4x USB 3.1, 1x SATA III, 4x COM
2x M.2 sockets (M/E key)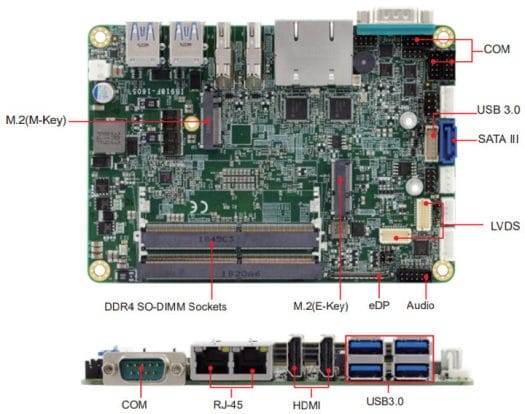 Production and Pricing
The pricing and shipping are not presented but the unit price can be quoted immediately. See the announcement and product listing for further information about this Ryzen Embedded SBC.
Some of the information in this article was also found in the LinuxGizmos.com article.

Stephen started writing about technology after publishing sci-fi short stories. His first White-Paper, written in 2008, was well received and inspired him to continue writing about technology. Today he writes in the technology space full time, covering a multitude of topics. During the time he wrote part-time he edited hundreds of titles for large publishers, in science and technology. He lives in Staten Island, with his wife and children.