VIP-SDCKEY has been offering game and software keys as far back as 2008, and with Black Friday taking place now, they are offering some good deals for Microsoft Windows 10 and/or Office 2016 OEM keys when using the coupon code: VIPCNX12.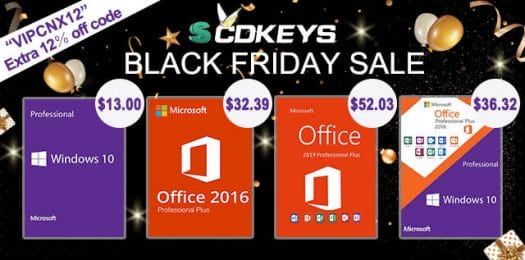 Some of the deals include:
To use the keys you need to download and install Windows 10 or Microsoft Office before applying the code.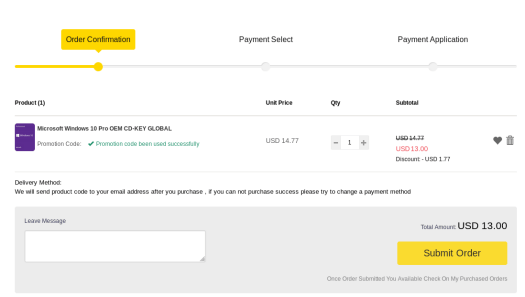 All keys are permanent OEM keys purchased directly from an official Microsoft's agent, and not so-called Volume License keys. This type of OEM keys has been sold for over 3 years, with SCDKEY telling us they've been selling those for around 2 years. Note that Microsoft Office keys are only valid for Windows computer, and won't work on systems running Mac OS X. Upon purchase via PayPal or Paymentwall, you should receive your key(s) within 10 minutes by email.
If there's an issue with the purchased key(s), VIP-CDKEY provides support, just send a screenshot or photo with the error, and they'll help you as best as they can even if several weeks have passed. Please be aware once a key has been purchase it can only be installed on one computer, and will not support reinstallation or reactivation.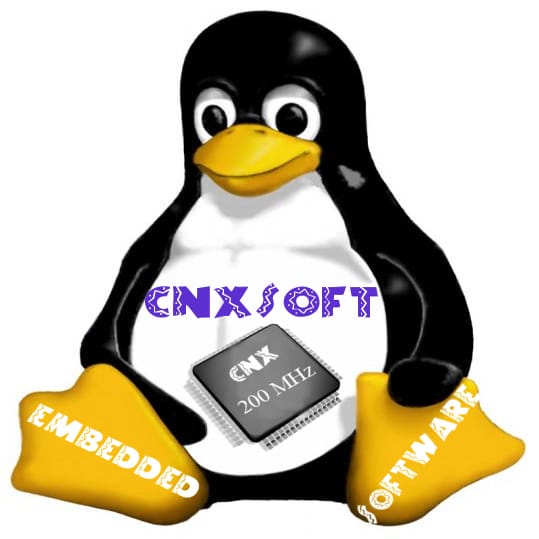 This account is for paid-for, sponsored posts. We do not collect any commission on sales, and content is usually provided by the advertisers themselves, although we sometimes write it for our clients.