Pimoroni is known for its development boards with a small form factor. PGA2040 is another compact breakout board featuring the Raspberry Pi RP2040 microcontroller. The board comes in the form of a Pin Grid Array (PGA) with RP2040 at its center. The PGA allows the accommodation of 48 pins around the perimeter of SoC on such a small footprint.
After seeing some of the advanced RP2040 boards featuring wireless functionalities in the past few months, such as the Arduino Nano RP2040 Connect board, Pico Wireless Carrier board, and Wio RP2040 Mini development board, the PGA2040 is a simple board with only necessary components, thus making it suitable for compact, simple applications. However, this increases the complexity and efforts from users for interfacing additional components to implement advanced applications.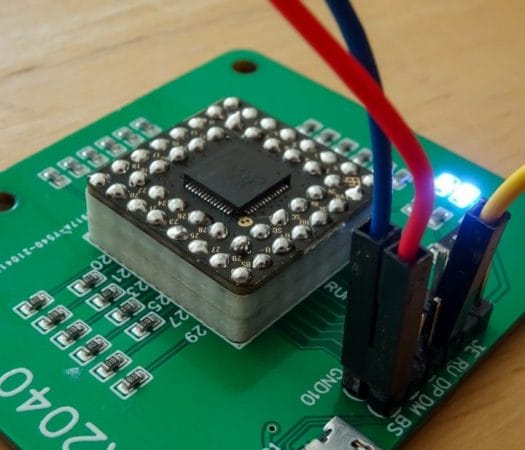 Talking more about the necessary components on the board, it comes with a Crystal Oscillator, 8MB of QSPI flash, and a 3V3 regulator. The board does not even have a USB connector, so you need to interface with an external connector for programming the PGA2040 breakout board.
Despite the limited components on the board and the complexity of interfacing the external components, PGA2040 is still a good choice apart from its small form factor. It provides 30 pins for general purpose I/Os, as well as 8 GND pins.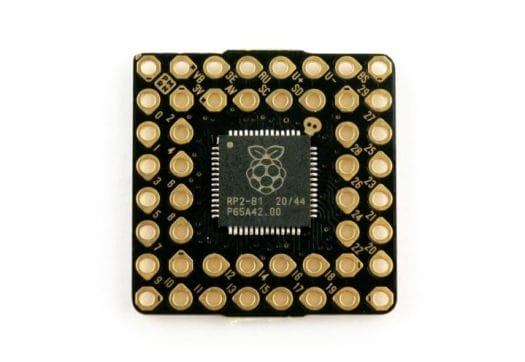 Technical Specifications of Pimoroni PGA2040
RP2040 SoC featuring dual ARM Cortex M0+ working up to 133Mhz along with 264kB of SRAM.
8MB of QSPI flash supporting XiP.
On-board crystal oscillator for sustaining oscillations.
Onboard 3V3 regulator with maximum regulator current output of 300mA.
48 pins arranged with 2.54mm spacing in a Pin Grid Array
Input voltage range 3V – 5.5V
Approximate dimensions of 21mm x 21mm x 3mm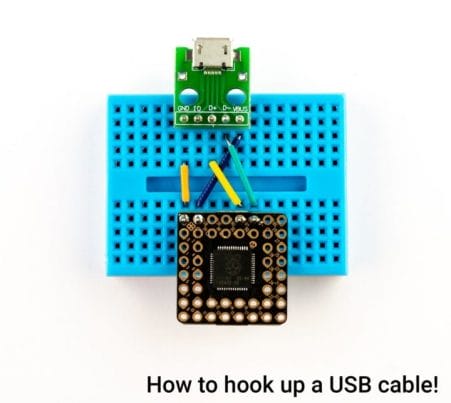 For programming PGA2040 through USB, you need to connect wires up to VB, GND, U+ and U-. You also need to ensure that the 5V supply only goes to VB on PGA2040; else it can cause damage to the board. A USB breakout board can also be a suitable and convenient option for interfacing.
To get into BOOTSEL mode, you can flash firmware to your PGA2040, connect the BS pin to the ground whilst plugging the USB into your computer.
Discussing the software support, the PGA2040 is programmable with C++, MicroPython, or CircuitPython. Hence, it would be easy to transfer your Pico applications/use cases to the PGA2040 board. There is no information on the power rating, but a specification mentions the maximum regulator current output of 300mA.
PGA2040 board is available for £6.90 or $9.63 on Pimoroni's official store.

Saumitra Jagdale is a Backend Developer, Freelance Technical Author, Global AI Ambassador (SwissCognitive), Open-source Contributor in Python projects,  Leader of Tensorflow Community India and Passionate AI/ML Enthusiast