Even if you backup your data regularly, data loss can still occur for a variety of reasons be it a power failure, a user mistake, hardware failure, or even viruses or malware like ransomware.
But luckily there are professional data recovery software programs that could help save your day, or even your job, such as Stellar Data Recovery Professional for Windows, previously known as Stellar Phoenix Windows Data Recovery Professional, that can recover lost or deleted data from any storage media including HDDs, SSDs, USB drives & optical media (CD or DVD), and it even works with the latest Windows 11 operating system.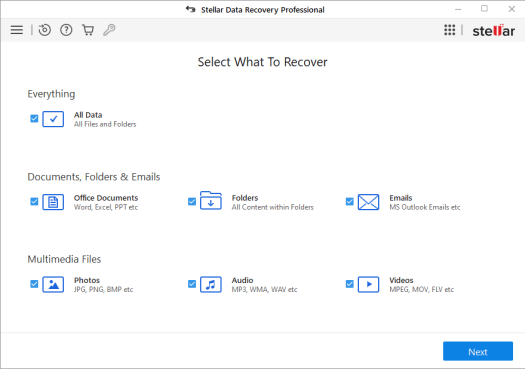 Stellar Data Recovery Professional supports recovery from NTFS, exFAT and FAT (FAT16/FAT32) formatted drives, even on crashed and unbootable systems, and a new feature is data retrieval from a partially burnt or scratched CD/DVD. The software can restore all types of data including documents, emails, photos, videos, audio, etc…
The highlights of Stellar's software include:
A data recovery tool for a wide variety of scenarios – The software can deal with a wide range of data loss situations such as file deletion, drive formatting, disk corruption, lost or deleted partition, crashed system, and more.
Data recovery from missing partitions – Stellar Data Recovery Professional for Windows software can find and locate partitions that have been lost due to corruption or accidental deletion.
Recovery of lost or deleted emails in Microsoft Outlook (PST), Outlook Express (DBX), Exchange Server (EDB), Lotus Notes (NSF), and many other email clients and file types. Simply select 'Emails' under 'Documents, Folders & Emails' in the 'Select What to Recover' section and scan your hard drive.
Retrieves from all Windows devices & drives – The program does not only recover data from the hard drive or solid-state drive on your laptop or desktop computer, but also from external USB drives and thumb drives, SD cards, CF cards, cameras, and so on.
Recovers Data from a crashed Windows system – No need to worry if your computer cannot boot anymore or continuously crash (e.g. BSOD), as you can still recover your important data, since Stellar Data Recovery Professional can create bootable media to allow recovery in this situation.
Data recovery from encrypted drives – The program can also recover lost and deleted data from any "BitLocker" encrypted drive, as long as you still remember the password.
Disk imaging – It can be tricky to recover data from hard drives that have bad sectors, but Stellar software can handle this as well, by allowing the user to create an image of an entire hard disk.
Optical media recovery – Optical media are read-only, but they can still get damaged by scratches, or if the burning process did not go accordingly to plans. Stellar Data Recovery Professional for Windows software can recover data from CDs, DVDs, HD DVDs, and Blu-ray discs, maintaining the original file names and folder structure of the recovered files.
Preview the data before recovery – A preview of the lost and deleted files such as documents, audio, video, ZIP and RAR files, etc. while scanning the storage media. The software categorizes the scanned files in Tree View, File Type, and Deleted List formats, to help the user check the files before selecting the ones to recover.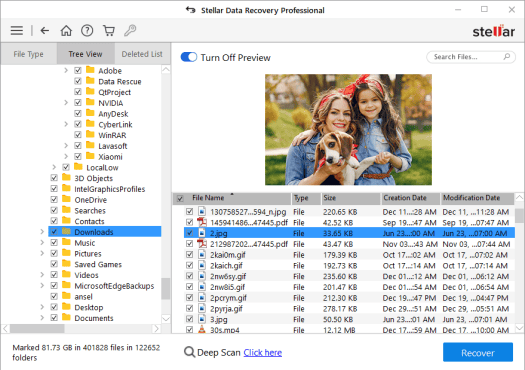 SMART drive monitoring and cloning – As they say "an ounce of prevention is worth a pound of cure", Stellar Data Recovery Professional for Windows does not only help users recover data, but the Drive Monitor utility may prevent data loss by monitoring the drive's temperature, health, and performance informing the user of an aging drive to help avoid any data loss due to impending disk failure. The Clone Disk option can also create a replica of the drive for extra peace of mind.
Data recovery from 4K drives – Recover the lost or deleted data from 4K drives formatted with FAT32, ExFAT, or NTFS file systems, as the software can perform deep scanning on large-sized sectors of 4096 bytes and retrieve the data in scenarios like deletion, corruption, lost partition, and others
Dual monitor support – Dual monitor can help productivity, and many programs only work on one display, but not Stellar Data Recovery Professional for Windows since it can run on a dual monitor setup without switching or minimizing the screens. The feature is especially useful for more complex tasks such as recovery from corrupted or lost partitions.
If you'd like to give it a try, you can download a free trial of the software that allows you to scan and preview your lost or deleted data. If you'd like to use the Stellar Data Recovery Professional for Windows without any limitation, the "Professional" version costs $69.99 with all features listed above. There's also a $79.99 "Ultimate" version that can also handle corrupt or distorted photos and videos, and the $199 "Technician" version with even more features, notably support for RAID.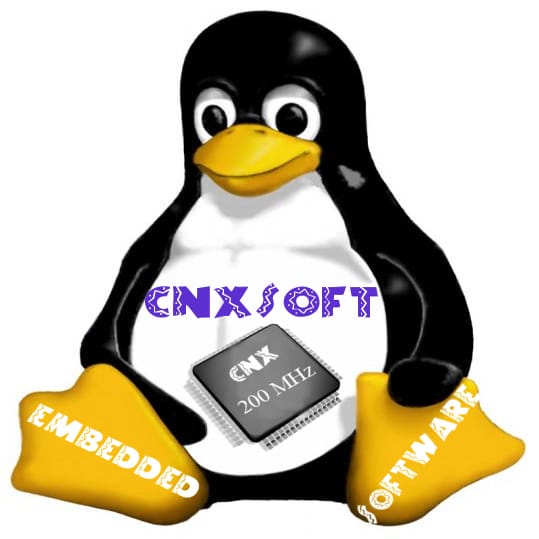 This account is for paid-for, sponsored posts. We do not collect any commission on sales, and content is usually provided by the advertisers themselves, although we sometimes write it for our clients.