I found this GHLBD calculator on a platform selling second-hand electronic products. Three labels of this product appeal to me: "Calculator", "Android 9.0" and "Allwinner A50". If you only look at the appearance, this calculator is not much different from that of ordinary calculators, but the Android operating system is running on it and the screen tells me that it is definitely not an ordinary calculator.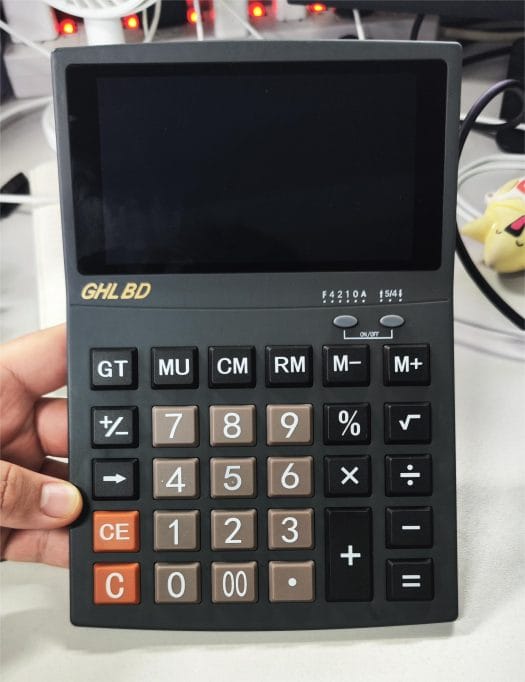 When I bought it, I only spent 69 RMB ($10 US). I didn't really have a use case for it, but curiosity drove me to buy one. I decided to introduce it and disassemble it to check out the hardware design.
Function demonstration of GHLBD calculator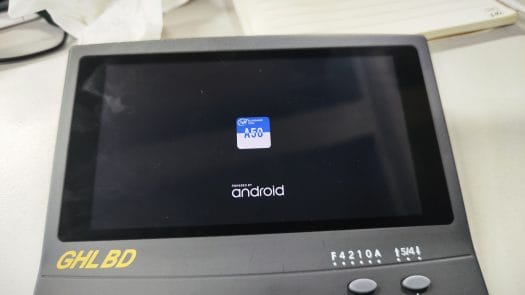 Press and hold the ON and OFF keys on the keyboard to turn on the calculator. The Allwinner A50 processor icon and Android logo show up in the boot animation. Here, you can preliminarily confirm that the promotional content is accurate and that I got an Android calculator.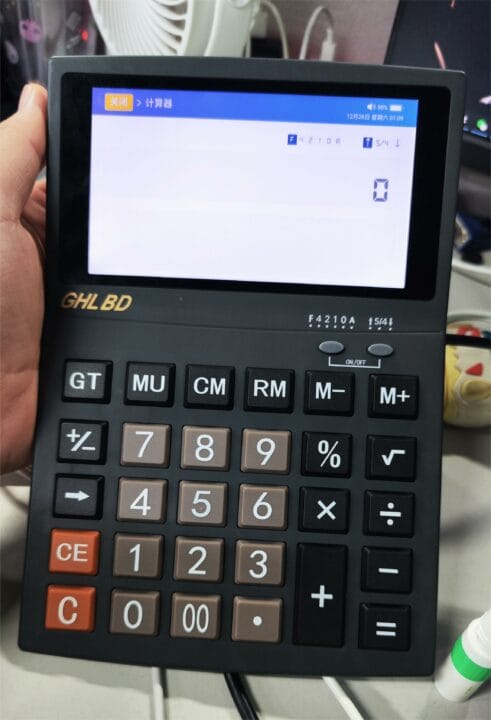 This calculator can only perform simple calculations and has no "scientific calculator" mode for more complex functions. I think Allwinner A50 is fully capable of performing such complex calculations, and I don't understand why they didn't implement this function.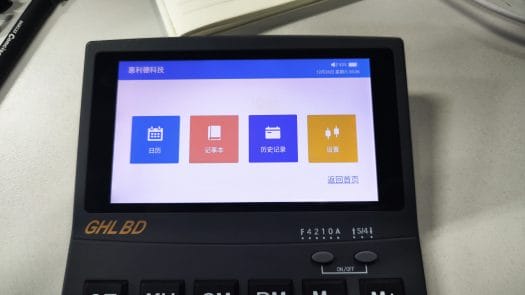 In addition to the functions of the calculator itself, the user interface also includes a calendar,a  notepad, calculation history, WiFi networking, volume setting, and other functions.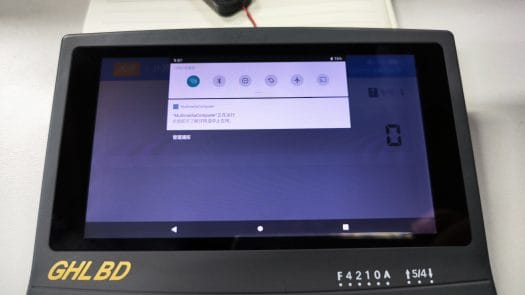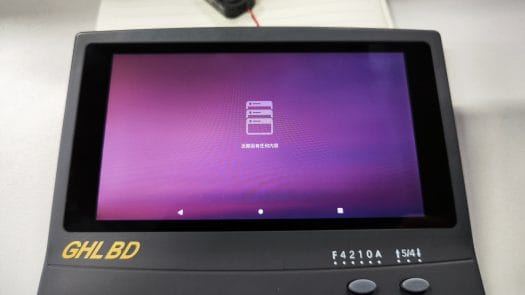 The drop-down menu at the top is obviously Android's notifications bar. I try to return to the Android desktop by clicking several buttons at the bottom of the screen, but it directly returns to the menu bar at the beginning and displays "No recent content". It is likely that the engineer has removed the default launcher from the Android system, which will lead to this situation.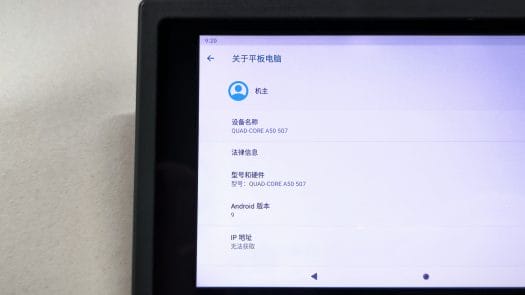 Enter the "System Settings" interface from the menu bar. You can clearly see the words "Quad-CORE A50" and "Android 9.0"
Android calcultator teardown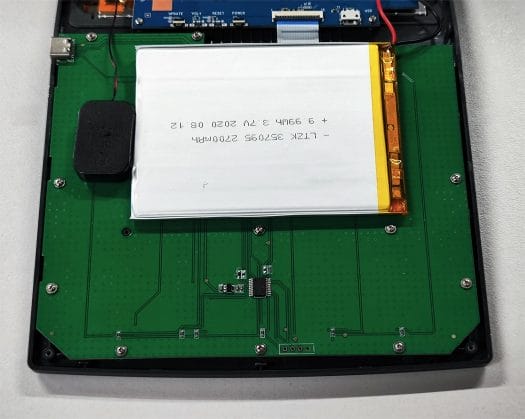 The calculator is equipped with a 2,700mAh lithium battery. You can see that there is a USB Type-C interface for charging next to it, However, I have not yet tested the actual usage time of the calculator and have no official data to refer to. Behind the lithium battery, we'll find the keyboard PCB (green).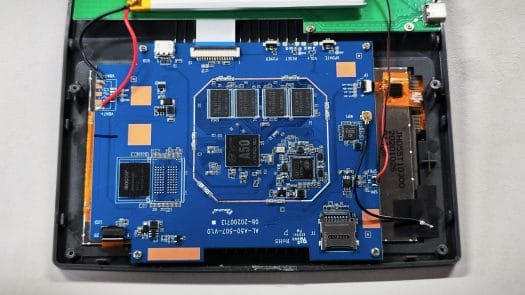 Another part should be the calculator's control motherboard, you can see that there are a lot of ICs above.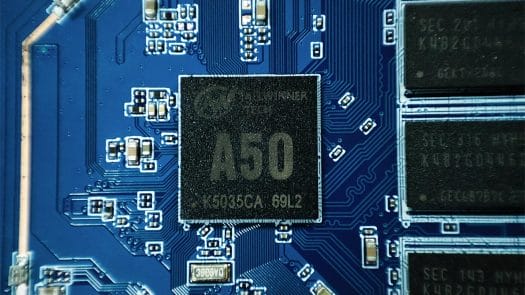 Allwinner A50 is a tablet chip launched long ago with Mali-400MP2 GPU that is suitable for tablets up to 1920 x 1080 resolution. You can get more details in the product brief.
CPU – Quad-core ARM Cortex-A7 @ 1.8GHz
GPU – Mali-400 MP2
Memory – 32-bit DDR4/DDR3/DDR3L/LPDDR3/LPDDR4
Storage

eMMC 5.0 flash with support for Full Disk Encryption(FDE)
8-bit TLC/MLC/SLC/EF NAND flash with support for FDE
LDPC, BCH(80bits/1024bytes)

Video processing unit

1080p60 HEVC, VP8, MPEG1/2, MPEG-4, H.264, WMB7/8 decoder
720p30 VP9 decoder
1080p60 H264 HP encoder

Display

4-lane MIPI DSI output  up to 2048 x 2048
LVDS interface up to 1366 x 768 @ 60fps
RGB interface with DE/SYNC mode up to 1920 x 1080 @ 60fps

Audio

2x audio DAC and 1x audio ADC
3x analog audio inputs and 1x analog audio output
Stereo headphone driver
Up to 2x I2S/PCM controllers for connecting Bluetooth and external audio codec
Up to 8x digital microphones

USB – USB Host, USB 2.0 OTG
Other peripheral interfaces

SDIO 3.0, RSB
4 x TWI, 2 x SPI
6 x UART, 3 x PWM
GPADC, LRADC

Package – FBGA 413balls, 12.3mm x 12.8mm size, 0.5 ball pitch, 0.3 ball size
Process – 28nm HPC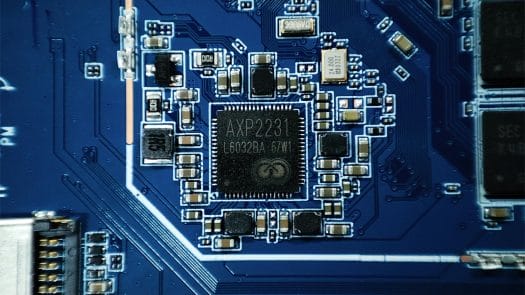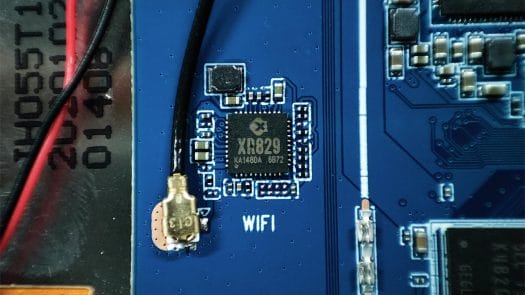 Next to them are the AXP2231 PMIC and the XR829 wireless chip. Interestingly, these two chips, like the A50, are designed by Allwinner. Looking back at the A50 animation at the time of startup, I feel that this is the A50 standard tablet case given by the official of Allwinner in the early years. The reason why the price is so low may be that it reduces the cost of software development on the A50.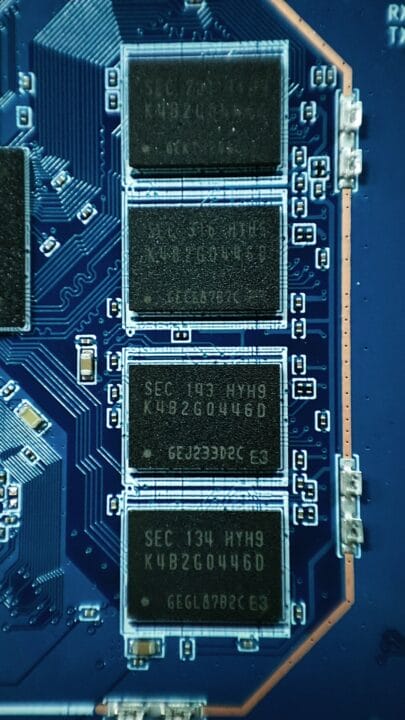 There are four identical DDR chips here, Samsung SEC K4B2G0446D, 2Gbit D-die DDR3L SDRAM. So many DDR chips on one calculator are a bit of a luxury. You may be able to buy another calculator if you take them apart and sell them.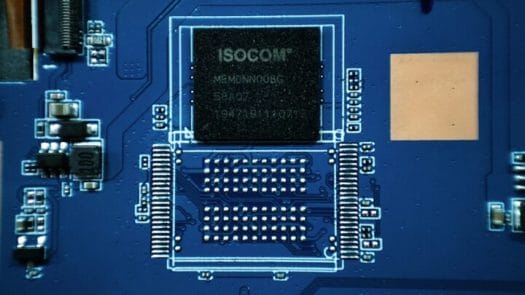 Then there is an ISOCOM eMMC flash. ISOCOM is a brand of Longsys. I just saw that 61% of the system storage is used, and there are still 3 GB left. So I guess this should be 8GB, and there is a footprint for another chip beside it, which I suspect is for a NAND flash.
Sideloading apps in Android
Many developers have already purchased the calculator at very low prices, and a phrase has been circulated in a pan-tech digital community in China that reads, "As long as there is a screen, you can root the system of the device". A small screen with the Allwinner A50 can also be used as a small tablet.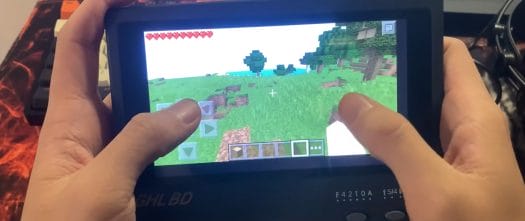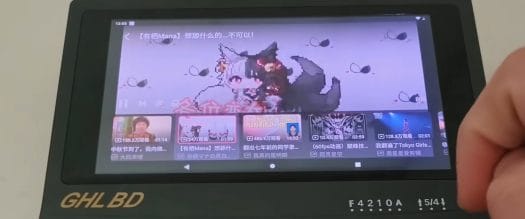 Developers installed some apps through adb, after enabling Android's developer options, such as Minecraft and Bilibili, and some people simulated PSP and PS simulators on it. Based on the video they uploaded, the games ran smoothly, but occasionally the application could not be opened. Maybe the processor's performance was still too weak.
Now the price of this Android calculator has increased to 159 RMB in the secondary market, I don't recommend you buy it. After all, Allwinner A50's performance can be considered really low in 2023.

Li Zexi became a part-time writer for CNX Software in 2022 and works as a software engineer in an embedded software company in China. He's been passionate about embedded development and the Internet of Things for many years, with extensive industry experience, and a new and unique vision!