Established for more than 10 years in Shenzhen, Lansheng Technology Limited is a spot stock distributor with an inventory of over 400,000 different electronic components from well-known brands with affordable pricing and technical support.
The company has stock for electronic components from STMicroelectronics, Toshiba, Microchip, Vishay, Marvell, ON Semiconductor, AOS, DIODES, Murata, Samsung, Hyundai/Hynix, Xilinx, Micron, Infineon, Texas Instruments, ADI, Maxim Integrated, NXP, and more, and ensures prompt delivery by handling logistics with UPS, DHL, and FedEx.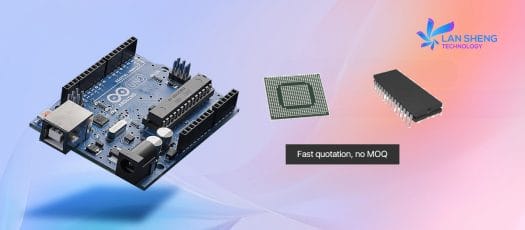 Some of their customers include global electronics manufacturers such as NORCO China, CRRC, Foxconn, Gree, Huawei, Lenovo, ZTE, Datang Mobile, China Aerospace, and SINOMACH, and the company provides other solutions such as long-term orders from original authorized distribution agents, three-day delivery supply solutions for scarce components, resale of excess materials, inventory optimization, BOM matching, and small batch supply.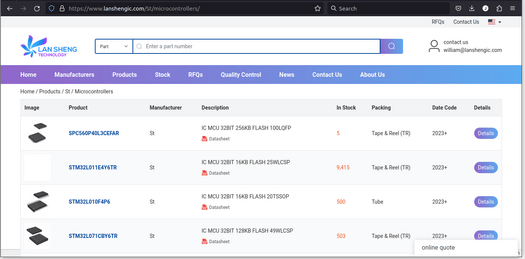 In order to provide quality services, genuine components, and limit the number of returns, every component undergoes a series of strict control from quotation, ordering, procurement, storage, and inspection in the warehouse. The quality inspection is done by experienced staff with four main steps:
Visual Inspection through the use of a stereoscopic microscope checking the chip type, date, and batch number, as well as the condition of the packaging, pins, and so on.
Solderability Testing – While this is not a counterfeit detection method as oxidation occurs naturally, this is an important test, particularly in hot and humid climates such as Southeast Asia and the southern states of North America. This test followed the test methods and criteria from the J-STD-002 standard.
X-ray inspection helps determine the internal structure of components under test and the package status.
Functional/Programming Testing – Logic devices, analog devices, high-frequency ICs, power ICs, various amplifiers, and power management ICs also go through functional or programming testing. Lansheng Technology has programming equipment capable of checking 47,000 IC models from 208 manufacturers including various EPROM, parallel and serial EEPROM, FPGA, configuration serial PROM, flash, BPROM, NOVRAM, SPLD, CPLD, EPLD, microcontrollers, and standard logic devices.
To learn more about Lansheng Technology products, services, and capabilities, or give them a try, you can visit their website at https://www.lanshengic.com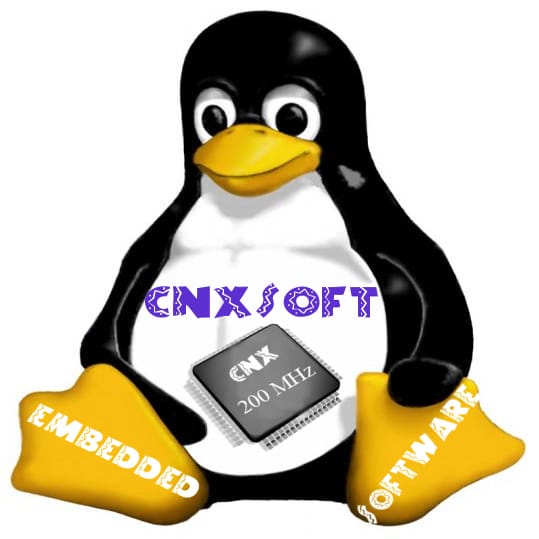 This account is for paid-for, sponsored posts. We do not collect any commission on sales, and content is usually provided by the advertisers themselves, although we sometimes write it for our clients.