The 802.11bb WiFi-like standard, also called LiFi, was ratified in June 2023. It enables data transmission up to 224GB/s at a few meters range within a room using light instead of RF signals used in most other wireless standards.
The technology has been worked on for many years, and we first covered (a version of) LiFi in 2014 that was still part of the IEEE 802.15 standard with speeds up to 1 Gbps. But the Light Communications 802.11bb Task Group was only formed in 2018 chaired by pureLiFi and supported by Fraunhofer HHI, and led to be ratification of the IEEE 802.11bb standard last month.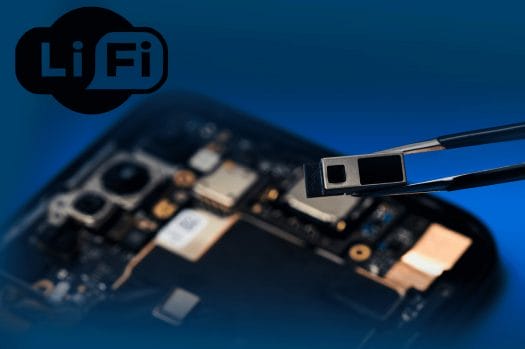 In a typical LiFi setup, you'd have a LiFi-capable router connected to your local network and the Internet, a LiFi-enabled light bulb on a ceiling, and one or more LiFi receivers. From the end-user perspective, it would work like accessing a WiFi access point. We're told that "light's line-of-sight propagation enhances security by preventing wall penetration, reduces jamming and eavesdropping risks, and enables centimeter-precision indoor navigation".
Let's have at pureLiFi Light Antenna ONE module key features:
Data Rate – Over 1 Gbps+
Range – 20 to 300 centimeter
Tx Field of View – 24 degrees
Wavelength of Operation – 850nm ± 10
Baseband – Agnostic
Channels – Single or Multi-channel
300Mhz Max frequency support
Compliance – 802.11bb Light
So for this specific module at least, you'd have to be no further away than three meters from the light, and the Tx FoV probably means you can't just leave your phone on a table to stream music. If the module is meant to be placed on the top of the phone as shown below that also means it would not be suitable for extra slim phones.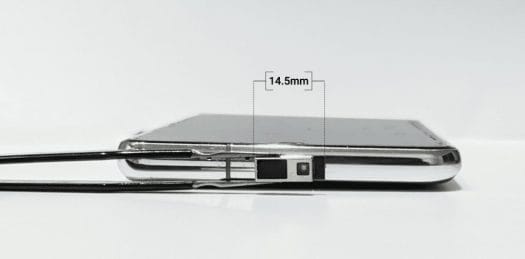 So it looks like the main selling points of LiFi are security/privacy and centimeter-accurate indoor location support, although WiFi RTT (802.11mc) is also an option for that. The data rate can be much higher too as explained on the LiFi website:
It uses common household LED light bulbs to enable data transfer, boasting speeds of up to 224 GB per second. Considering that the fastest WiFi in the 60 GHz frequency band, WiGig, can achieve a maximum data rate of 7 GB per second, LiFi speed is 100 times faster than that! Not only that, but the rate per square meter or area data rate of a LiFi network can be 1,000 times higher than the area data rate of a WiFi network.
I'm not sure how 224GB/s is 100 times faster than 7GB/s, but leaving that aside, the LiFi module above delivers around 1 Gbps, so in practical terms, it's similar to WiFi 6 in terms of performance at this time. It's also possible to provide high-speed connectivity in an office without rewiring, and you could just install LiFi LED bulbs across the office or classroom, and in this case, it might be faster than WiFi (TBC).
Applications that may benefit from LiFi include augmented reality (AR), virtual reality (VR), and gaming with ultra-low latency, government agencies, hospitals, and companies that may need an extra level of security or privacy with critical data, and sectors such as the aerospace industry that want to remove RF wireless interference.
More details may be found on the official website (including some WiFi products like tablets, Lightbulbs, USB adapters, devkits, etc…) and in the press release.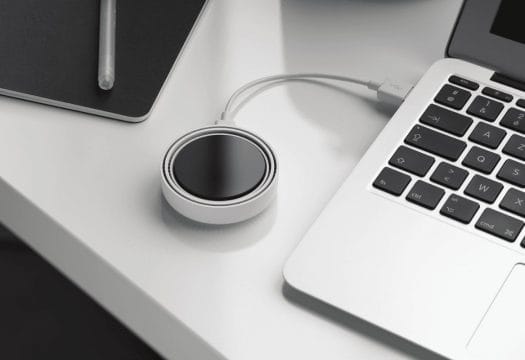 Via Tom's Hardware

Jean-Luc started CNX Software in 2010 as a part-time endeavor, before quitting his job as a software engineering manager, and starting to write daily news, and reviews full time later in 2011.