First of all, I have to say sorry for the delay for the review, but at the time I got this "beauty", it would not power up, even though the blue light showed up out of the USB connector… I tried to recover a couple of times, no success at all… Getting a little upset, and tried after weeks of not thinking anymore…
So I used an old trick, we all know, I guess. The freezer trick! I covered the Sunvell T95P in a soft linen towel, and put it in the freezer for around 3 hours. After that, it really worked like nothing happened before. There is also the old fascinating hairspray trick for "boards"… That could have been of help in some cases, but I couldn't find a way to open this box without it being damaged for good.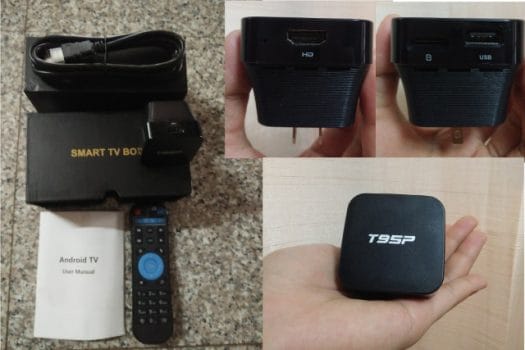 Here we go. Claimed Product details of T95P:
2G/8G Android Smart TV Box
Amlogic S905X Quad Core
UHD 4K KODI
Miracast DLNA
IPTV 2.4G WIFI Set-Top Box Media Player – intl? Where? Could't find any!
IO Ports:

1x HDMI 2.0a output up to 4K @ 60Hz with CEC and HDR support
1x USB 2.0
1x SD card slot

WiFi: 802.11a/b/g/n
Bluetooth: 4.0 (couldn't locate it!, Not there!)
MicroSD card reader up to 32GB
Size: 5.30 x 5.30 x 6.80 cm
Weight: 280gr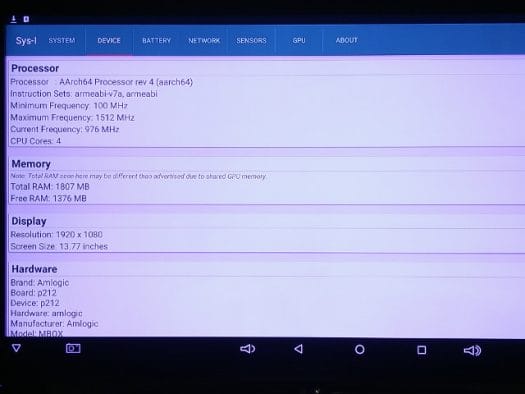 The package contains T95P TV box,, a remote, one HDMI cable, and a user manual. The delivered manual is not really useful, as it's for another Box, but it tells you not for which one exactly. It comes with 4 pages in total, telling you how to plug in the non-existent LAN Ethernet cable, or the non-existent portable Hotspot.
The box support  86 Languages (All European and Asian Languages), runs Android 6.0.1 with T95 UI, Google Play Store. Kodi 16.1 and a TVAddons are also installed. Nothing special so far.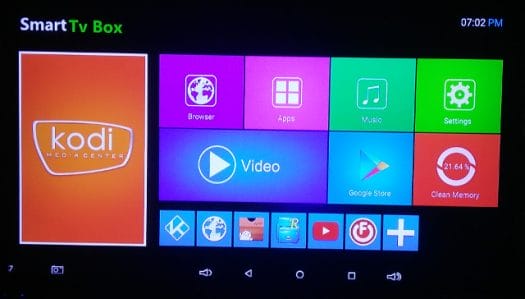 The T95P automatically turns on when it is powered on. The system is quite unstable, and regarding the temperature, I measured an amazing 83-88 degres Celsius max. with my infrared laser digital temperature thermometer Gun. Not much more to say, I guess!
Pros:
I couldn't' find any, not even the remote, which gave up nonstop. I must regret, that I am not a big fan of these kind of mini Smart TV boxes due to their extreme limitations like no Ethernet port, only 1 USB, and definitely heat problems after long times of usage, resulting in CPU and GPU throttling with freezing issues, GUI Errors, no response at all anymore…
Cons:
Only one USB 2.0 connection
No LAN
No Bluetooth
Device plugs directly in power source (not a Fan of this!)
Slow and freeze most of times
Blurry screen with lines and after unplugging it would not start until it cooled off
Having incompatibility problems with Google Play Services as well
HDMI cable a way to short
Amlogic S905X Quad Core CPU with speeds of up 2.0GHz. For its GPU it comes with ARM Mali 450 5 core GPU with speeds of up to 750MHz (I have my doubts, also with the claimed memory, it seems to be shared with the GPU memory!)
It can play certain 4K videos but not on a very high fps, tested on some IPTV Streams in 1920×1080 and some 2400×1440 streams (the box gave up, didn't respond anymore, and I had to unplug and wait until it cooled down!
No 5.8GHz WiFi band , only 2.4 (WIFI is terribly weak)
No optical port
You have to purchase an air mouse, if the device is behind the TV or in none-direct sight position!
Root access which seems to be "properly" installed, but no Superuser or SU Binary , nor ADB root shell visible to me. Good work….. and I was having problems with apps like Chainfire 3D, which requires ROOT…
Last but not least, for my taste pricey!
Conclusion: Please consider other options, especially if you are looking for a multi-function box, or even a box for IPTV or Gaming…
GearBest provides the box for review, and they are offering this box for about 49$ shipped.  Unsurprisingly, different stores are offering huge discount right now, and at one point Banggood sold the box for $29 (now out of stock), but even at this price, it's not worth it.