Up to now there were two notable Amlogic S905(X) development boards: ODROID-C2 and Khadas Vim. Shenzhen Libre Technology Co., Ltd, a Shenzhen startup, is about to bring one more to the market with Le Potato board, aka AML-S905X-CC, powered by Amlogic S905X processor with 1 or 2 GB RAM, and in a form factor similar to the Raspberry Pi 3 board.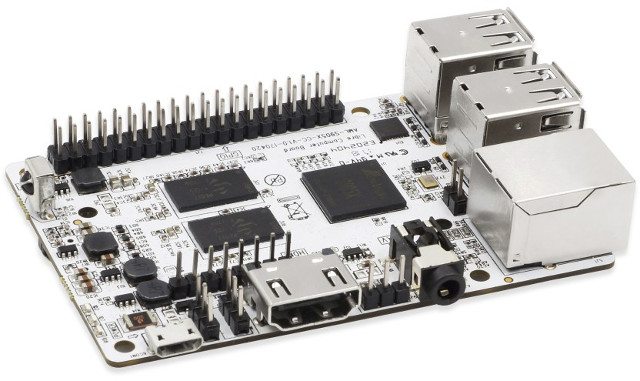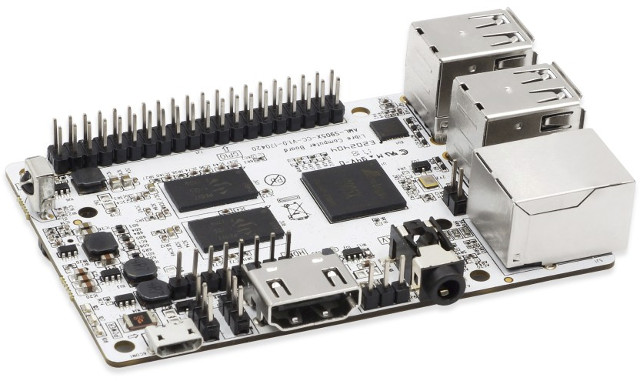 Le Potato /AML-S905X-CC board specifications:
SoC – Amlogic S905X quad core ARM Cortex-A53 processor @ 1.5 GHz with penta core ARM Mali-450MP GPU, and Amlogic Video Engine 10
System Memory – 1GB or 2GB DDR3 RAM
Storage – 1x micro SD Card slot with UHS SDR104 support, eMMC module connector with HS400 support
Video Output – HDMI 2.0 Port, 3.5mm TRRS "AV" jack with CVBS (480i / 576i)
Audio Output – HDMI, AV jack (stereo audio), SPDIF output header, and I2S header
Connectivity – 10/100M Ethernet
USB – 4x USB 2.0 host ports
Expansion

ADC + I2S Header
40-pin Raspberry Pi header with I2C, SPI, PWM, 5V, 3.3V, and GPIO

Debugging – UART via header for access to the serial console
Misc – IR Receiver, onboard jumper for HDMI CEC or GPIO 11 selection, status LEDs,
Power Supply – 5V via micro USB port
Dimensions – Raspberry Pi 3 form factor
An optional heatsink will also be available for the board, and included in the kits, but not the cheaper rewards.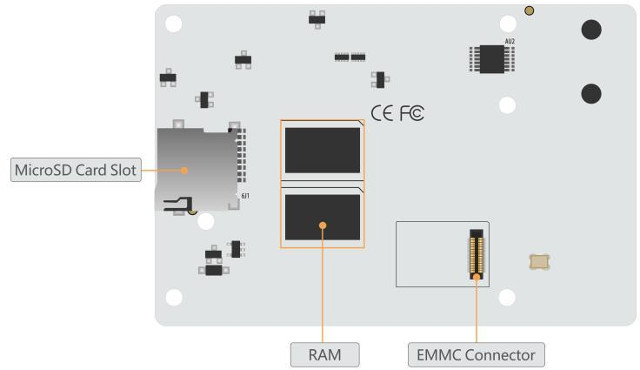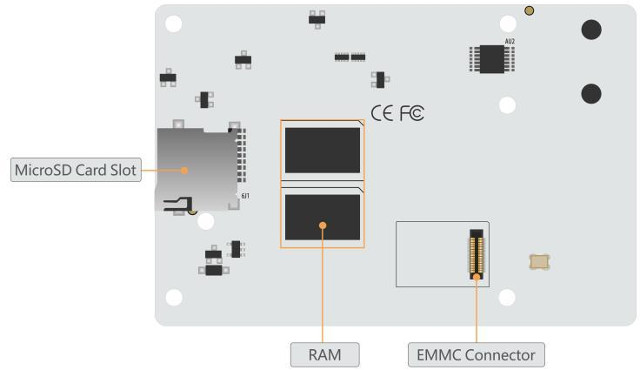 The company expects some level of upstream support for the board in Linux 4.13, with Linux 4.9 & 3.14 buildroots also available, and the Android 7.1 SDK from Amlogic. Debian and Ubuntu LTS Linux distributions will be officially supported, and you'll be able to "easily package your own distributions as well."
A short explanation about the "Libre" part in the company and project name was also provided:
Le Potato will have basic upstream support in Linux 4.13 and we will push for full support of the feature set of the board including the media components in upstream Linux. We will disclose as much as legally possible with regards to the design to help facilitate development of this platform and add-ons to this platform.
The board has launched on Kickstarter with a $25,000 funding target, and a 37 minutes video (not a typo) showing an overview of the board, as well as various demos. A $25 pledge should get you the board with 1GB RAM, which you'd need to up to $35 if 2GB is better suited to your project(s) or use case(s). Shipping adds $7 to the US, and $13/$14 to Europe, with other countries unavailable, and delivery scheduled for August 2017, right after the campaign ends.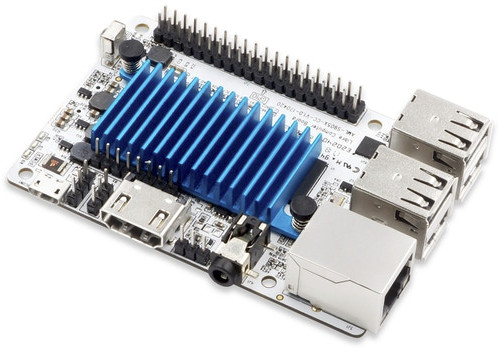 A pretty detailed comparison between the board and competitors like Pine64+, Raspberry Pi 3 and Asus Tinkerboard is also provided on the crowdfunding page, and I found it to be fair, and the company clearly knows what they are talking about. Le Potato is the first board of the Libre Computer project, and if you look on the project website, a Rockchip RK3328 board – called Le Fly / ROC-RK3328-CC – should also be in the works. I had never heard about Shenzhen Libre Technology company before, but the Kickstarter page has been setup by Da Xue, who also happens to manage LoveRPi, a US distributor and reseller of electronic boards and accessories. [Update: I've been informed that LoveRPi is just managing the campaign, and is not directly related to the manufacturer]