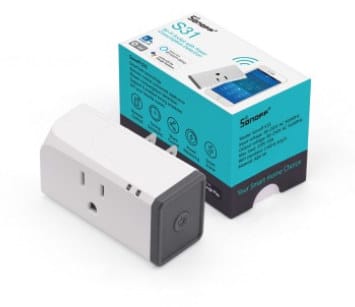 Today we are looking at the Sonoff S31. It is another device in the Sonoff line by ITEAD Studio. Similar to the Sonoff POW, you can see power usage but on the S31 you can keep historical data up to 100 days. This time around I am using it with the standard firmware, and will not be flashing the popular MQTT Tasmota firmware.
Specifications per ITEAD website:
Max. Current: 16A
Voltage Input: 90~264V AC, 50/60HZ
Wireless Standard: 2.4GHz, 802.11 b/g/n
Receive Sensitivity: 802.11b: <-84dBm(11Mbps); 802.11g: <-68dBm(54Mbps)
Output Power: 802.11b:16±2dBm; 802.11g:13±2dBm
Security Mechanism: WEP/WPA-PSK/WPA2-PSK
Encryption: AES/TKIP
Working Temp: -20 °C ~ 75 °C
Working Humidity: 10%-80%
Product Dimensions: 75.7×39.7x32mm
Gang: 1
Weight: 135g
Certification: FCC (Download)
Sonoff S31 Unboxing & Teardown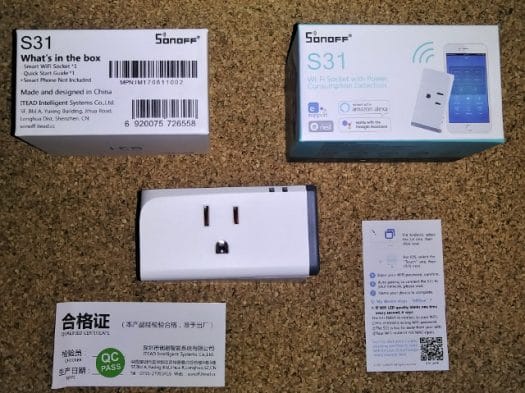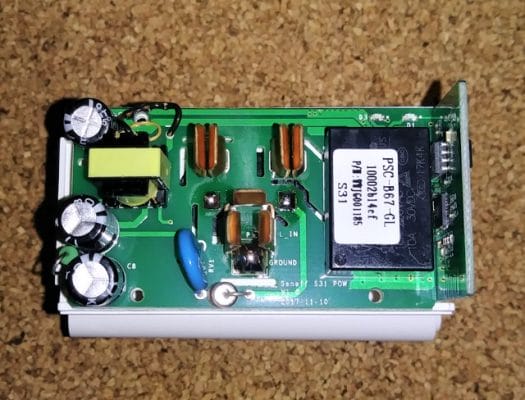 Taking the S31 apart is rather easy but I did not take it fully apart for fear of breaking it. Just pop the power button off the left side. Then 2 plastic pieces slide off to reveal screws.
eWeLink
I have now integrated my installation of Home Assistant with Google Assistant, so I thought I would just leave this one stock. I have been using voice to control my lights at home when overriding the automatic triggering of my motion sensors. (BTW been over a year and the motion sensors are still on the original batteries)
I already had an eWeLink account. Adding the S31 is easy and just works. You press and hold the power button on the S31 for 7 seconds and have the app look for the device. The S31 created a hotspot, and with magic it sends WiFi credentials to the S31 to get it on the network and talking to the cloud server.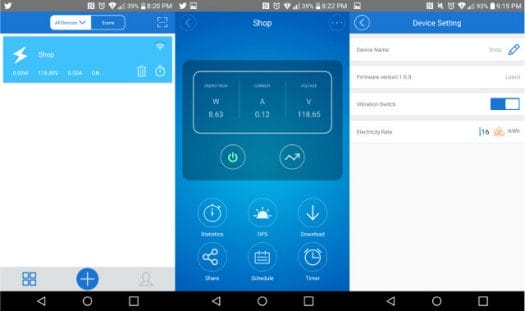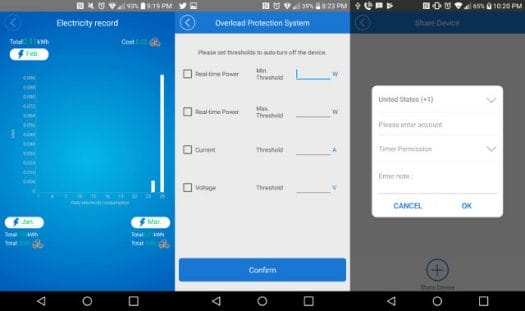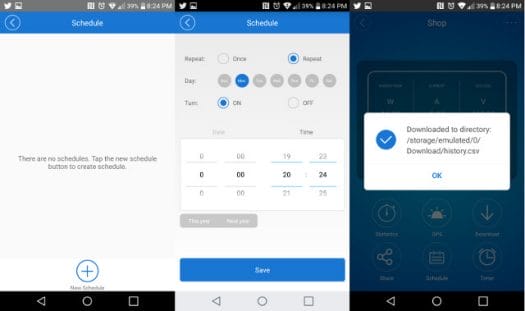 It has been a while but it appears to have all the standard settings like previous devices. There are a couple new items. The ability to download a CSV file, and a stopwatch type timer. One thing that was odd with the CSV is that I had to rename the history.csv file in order to download while tethered to my PC. I imagine that it is phone related, and not the eWeLink app. I inputted a price per kw/r as .16 and here is an example CSV file.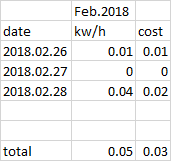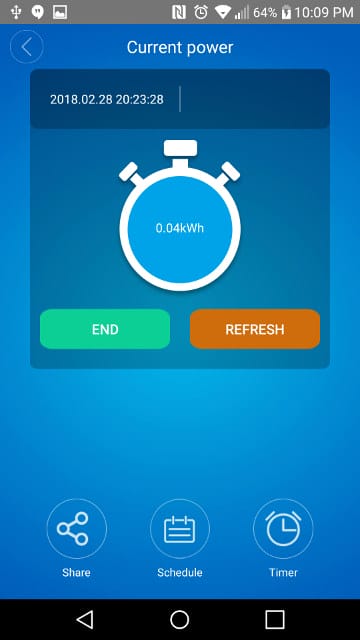 The stopwatch persist through reboots and closing the app. It looks like an easy way to gather power usage in a specific timeframe.
Google Assistant, Alexa, IFTTT
I initially followed the instructions that pulled up in the eWeLink app by scanning the qr code on the insert in the package but the instructions are dated. I followed these instructions and added without a hitch with my phone. Hot word OK Google and "Turn on shop" or "Turn off shop worked well.
For Alexa I enabled the eWeLink skill and connected to my account. It searched for the S31 and was uneventful. Same key words as Google.
IFTTT was just as simple. I created a simple Android Assistant phrase that turned the plug on. I know that this is redundant but just wanted to test functionality. Worked the first time. IFTTT had the slowest response with about a full second delay.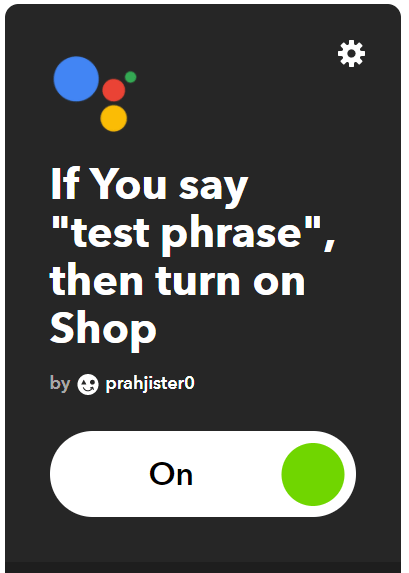 Wrap up
I would like to thank ITEAD for sending the Sonoff S31 ($16.90 + shipping). It is the most consumer packaged device that I have reviewed in the Sonoff line. I have not reviewed the S20 and S30. No need to mess with screw terminals. Just plug in and connect to your network. One caveat is that the stock firmware for the entire Sonoff line relies on being connected to the Internet to function. I really wish they would have an option to enable MQTT out of the box and use in offline mode or hybrid mode. I think it would be beneficial to the homebrew home automation crowd.

Karl is a technology enthusiast that contributes reviews of TV boxes, 3D printers, and other gadgets for makers.