Arm Cortex A55 was announced together with Arm Cortex A75 processor as the first core compatible with DynamIQ processing, and so far we've seen a few Arm Cortex-A55 cores but mostly combined with Cortex-A75.
However after launching their Amlogic S905X2, S905Y2, and S905D2 processors last year, all based on the older and time-tested Arm Cortex-A53 cores, I've just found out the company is working on upgrades with S905X3, S905Y3, and S905D3 featuring four Arm Cortex-A55 cores, coupled with an AI processor normally used for voice recognition in TV boxes.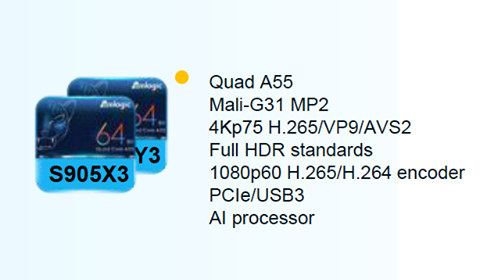 We have very little details at this stage, except the new processors will have many of the same features as the S905X2/Y2/D2 models including an Arm Mali-G31 MP2 GPU, HDMI 2.1 up to 4Kp75 resolution and HDR support, 4K H.265, VP9, and AVS2 video decoding, Full HD H.265/H.264 encoding, as well as PCIe and USB 3.0 support. The "AI processor" is extra and likely the same 2.5/5.0 TOPS neural network accelerator as found in the upcoming Amlogic S922D processor.
A forum thread on Khadas forums reveals Amlogic S905D3 is also coming, and should be an upgrade to Amlogic S905D2 processor, which we still don't know much about, but the previous S905D model was specifically design for set-top box with dual independent tuners.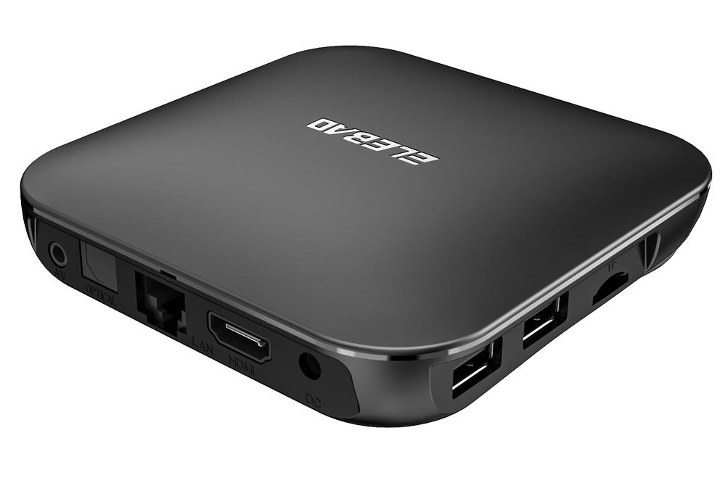 Amlogic S905X3 TV boxes are also coming, and that's a LinkedIn post about an Amlogic quad core Cortex-A55 TV box that made me research more about the subject. The Elebao "X3" TV box above will feature the new processor, but we do not have more details at this stage.
The new processors are expected to launch later this year, as is Amlogic S805X2 processor for low cost full HD TV boxes with "next generation CPU and GPU".
[Update: Video about Elebao X3 TV box at the Hong Kong Electronics Fair
It should become available next month.
Detailed Amlogic S905X3 specifications have been posted
]