Made to work with the Raspberry Pi Zero, the PiJuice Zero is an Uninterruptable Power Supply (UPS) and project platform board, that can fit inside the Pi Zero case. The latest innovation from the tech gurus at Pi Supply, the PiJuice Zero is easy to use and quite powerful. The original product was the PiJuice HAT which was released in 2016. The rundown on this platform and the crowdfunding page can be found on Crowd Supply.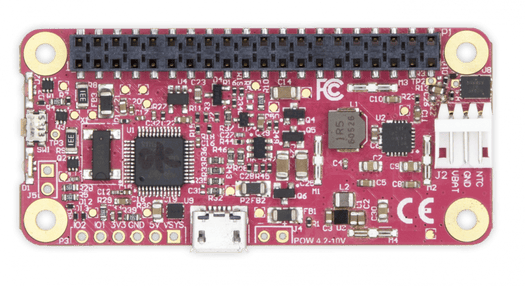 The PiJuice Zero allows users to take their Raspberry Pi Zero projects anywhere and still keep things running, while intelligent power management controls how that power is utilized. The user-friendly software, programmable LEDs and switches allow for maximum options in applications. The PiJuice Zero was made for those in-the-field projects.
Completely wireless and off-the-grid power supply the PiJuice Zero is packed with features and allows for applications for the Raspberry Pi Zero, that couldn't be realized before.
Some of those options are:
Portable Pi
RasPi portable games console
Point and shoot camera
Weather station
Compact robot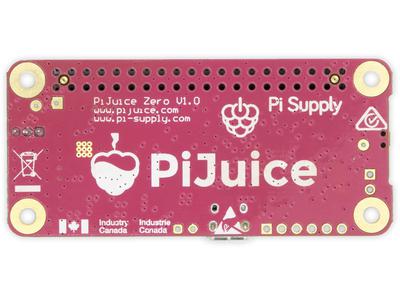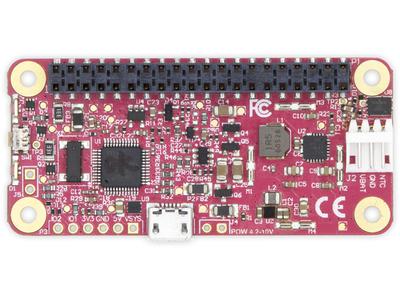 There is a low-profile header, which reduces the footprint of a portable Raspberry Pi to a mere fraction of the original. Adding solar panels or a single-cell LiPo/LiIon battery, you can take your Pi completely off the grid for a whole host of amazing applications.
While the PiJuice Zero is a plug-and-play device, there is a software suite to accompany the device and help open up a whole new world of possibilities in using the Raspberry Pi Zero. The creators of PiJuice Zero, while prototyping and designing the unit, quickly realized the value of a software interface. Developed to enhance the hardware in the Raspberry Pi Zero, the software has an intuitive GUI with low-level Raspberry Pi OS integration.
The Raspberry Pi Zero UPS board has an STM32F030CCT6 microcontroller outfitted with an ARM Cortex -M0. There is a TI BQ24160RGET lithium-Ion/polymer charger IC and a battery fuel gauge (BFG) LSI, by On Semiconductor. There is an NCP380LMUAJAATBG fixed/adjustable power distribution switch which is current limiting. And the integrated extras include programmable RGB LEDs as well as switches, screw terminal, a J2 header, and micro USB port.
The PiJuice Zero is ready to go, right from the box, and fits into the Pi Zero Case. The entire system is reasonably priced, but you can purchase everything separately and is designed with the Raspberry Pi Zero as it's main board.

Stephen started writing about technology after publishing sci-fi short stories. His first White-Paper, written in 2008, was well received and inspired him to continue writing about technology. Today he writes in the technology space full time, covering a multitude of topics. During the time he wrote part-time he edited hundreds of titles for large publishers, in science and technology. He lives in Staten Island, with his wife and children.