One of the most popular computer platforms, Raspberry Pi has not been supported for Pico's advanced datalogging software, up until now. The PicoLog 6 datalogging software is now compatible with Raspbian Stretch or later OS. The software has been designed for quick access to simple or complex acquisitions, and enabled to record, analyze or view data of almost any type.
TC-08 Thermocouple Datalogger with Raspberry Pi 3 board
Real Power
It is essentially the same software that runs on Windows, macOS, and Linux, with a few differences to take advantage of the capability of the lower-powered Arm processors. Producing a powerful datalogger for the Raspberry Pi SBC platform.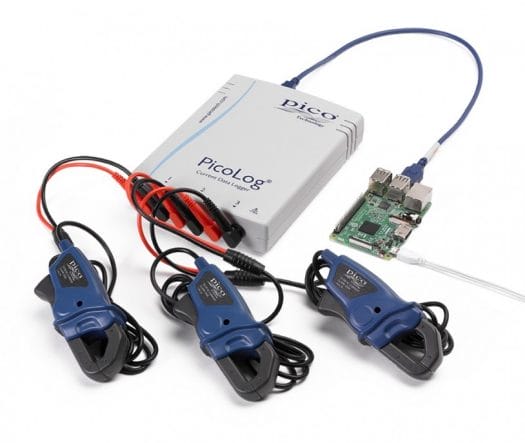 The PicoLog 6 is optimized for Raspbian Stretch and runs the Raspberry Pi 4, 3B and 3B+ SBC's. The core of the utility is an easy to use visual interface that allows for an almost out-of-box use to the program.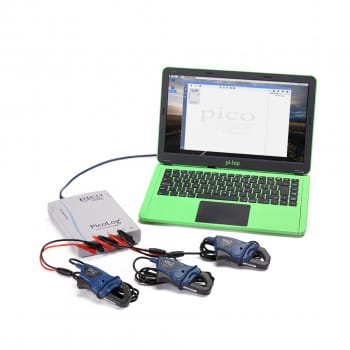 Features Making Use of the Raspberry Pi
The tweaking and system building has brought Pico's datalogging software to lower cost platforms, and leveraging the processing ability of the Raspberry Pi board has made it easy to add some new and different features to the software. Some of these features are as follows.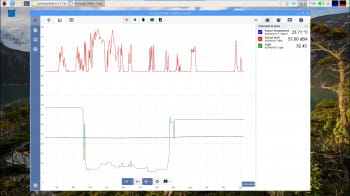 The PicoLog 6 can collect data right onto an SD Card, without the need for a keyboard, display or interface device. The cost savings of such a setup are significant.
A WiFi or Ethernet connection can enable data capture over the internet and view through an open-source VNC server or viewer that is free to use.
Using the Power-Over-Ethernet (PoE) Pi Hat can internet-enable your datalogger without having to connect a power supply nor the need for a powered USB Hub.
The initial release supports the Picoscope 2000, 3000, 4000, and 5000.
Pico USB Dataloggers
The company offers a wide range of sophisticated datalogging solutions for almost any needs, all of which are compatible with the Raspberry Pi 4, 3B and 3B+ platforms through the PicoLog 6 software interface.
PicoLog 1000 – A series of high speed, voltage input datalogger, with various options.
ADC 20/ADC 24 Dataloggers – Multichannel data loggers offering high resolution, high accuracy, and programmable input ranges.
TC-08 Thermocouple Datalogger can utilize a wide range of sensors for the measuring of temperature at cold and hot extremes.
PT-104 Platinum Resistance Data Logger is a 4-channel temperature measuring data logger. It offers the ultimate in resolution (0.001 °C) and accuracy (0.015 °C). Along with temperature it can also be used to measure resistance and voltage.
DrDAQ is a versatile instrument that connects to the USB port of any PC. Using the supplied PicoScope software it can be used as an oscilloscope, spectrum analyzer and signal generator.
PicoLog CM3 Current Data Logger is a compact, easy-to-use data logger for measuring the current consumption of buildings and machinery.

Stephen started writing about technology after publishing sci-fi short stories. His first White-Paper, written in 2008, was well received and inspired him to continue writing about technology. Today he writes in the technology space full time, covering a multitude of topics. During the time he wrote part-time he edited hundreds of titles for large publishers, in science and technology. He lives in Staten Island, with his wife and children.