The AAEON announcement of its AI Acceleration M.2 and mini-PCIe cards
AAEON uses Kneron KL520 AI SoC dual Cortex-M4 on a series of new modules that are accelerating AI edge computing and that only need 0.5 Watt of power. The modules are M.2 and mini-PCIe AI acceleration cards, that offer a new way to come at AI acceleration.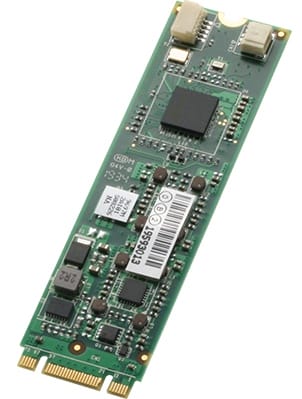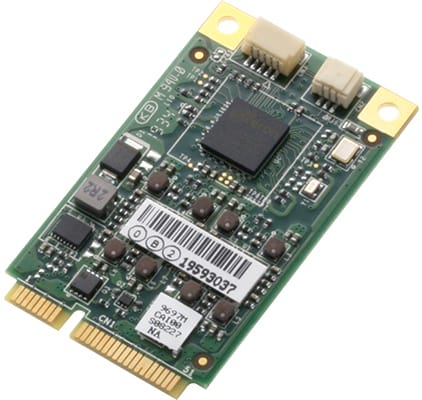 What AI Features are Enhanced
The cards are meant to enhance and accelerate AI functions, like gesture detection, facial and object recognition, driver behavior in such AIoT areas as access control, automation, and security.
History of the AAEON Development
Previously AAEON has been offering the M.2 and mini-PCIe AI core modules for the Boxer computers that are based on the Intel Movidius Myriad 2 and Myriad X Vision Processing Units (VPU). Reporting was done on these previous releases in the articles on the UP AI core mini-PCIe card and the  AI Core XM2280 M.2 card, using two Myriad X VPUs.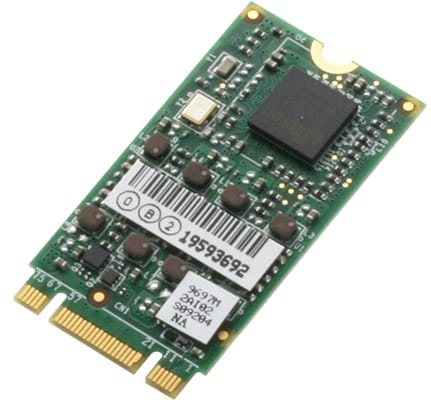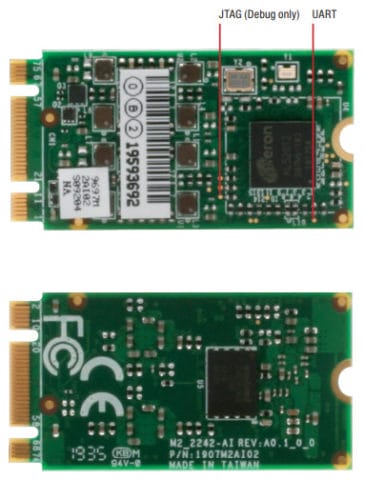 AAEON is offering three options, two M.2 cards, and one mini-PCIe card. 
The modules operate from 0.5W to 0.9W from 0º to 70ºC.  The modules function at mostly the same level, with all them supplying UART and JTAG debug interfaces, and communicate with the processor by USB signal.
The modules support acceleration for ONNX, TensorFlow, Keras, and Caffe frameworks as well as models including Vgg16, Resnet, GoogleNet, YOLO, Tiny YOLO, Lenet, MobileNet, and DenseNet.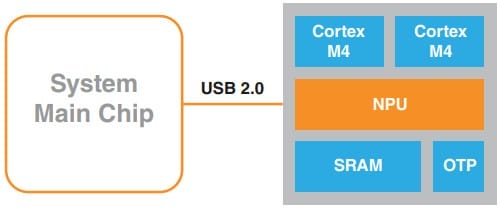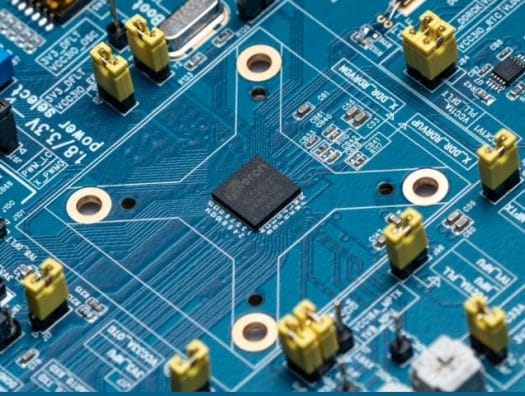 Notes on AI Ability and Privacy
It should be noted that the Kneron KL520 NPU can also record customer behavior in retail settings, a trend that could drive even more consumers to utilize online retail websites for shopping. AAEON has weighed in on this issue, saying the KL520 AI SoC actually enhances privacy and reduces latency, mostly due to the fact that AI edge devices don't need access to the cloud.
Comparison of SoC
The comparison between the Myriad X and the Kneron KL520 has shown that the Myriad X runs at 1 TOPS while the KL520 AI SoC has only 0.3 TOP AI acceleration performance at 0.5 Watts, while the Myriad X runs at higher power consumption.
Product Purchase
AAEON is taking orders for the AI SoC Edge Computing M.2 and mini-PCIe cards, but there is no definite pricing and shipping information at this time. There is a thought that the modules will be made available for UP boards and other commercial applications. AAEON is already supplying modules to some companies and customers.
More Information and Sources
We used sources from the Business Wire announcement article, the Linuxgizmos article on the AAEON Edge computing modules as well as the Kneron KL520's product page for more information on the AI SoC.

Stephen started writing about technology after publishing sci-fi short stories. His first White-Paper, written in 2008, was well received and inspired him to continue writing about technology. Today he writes in the technology space full time, covering a multitude of topics. During the time he wrote part-time he edited hundreds of titles for large publishers, in science and technology. He lives in Staten Island, with his wife and children.