Back in July of this year (2020), MYRI technology announced the MYIR's FZ3 deep learning accelerator card powered by the Xilinx Zynq UltraScale+ ZU3EG Arm FPGA MPSoC and it is capable of delivering up to 1.2TOPS computing power. With only a few months since that launch, MYRI technology is now announcing another two related sets of products – FZ5 EdgeBoard AI Box and the FZ5 Card.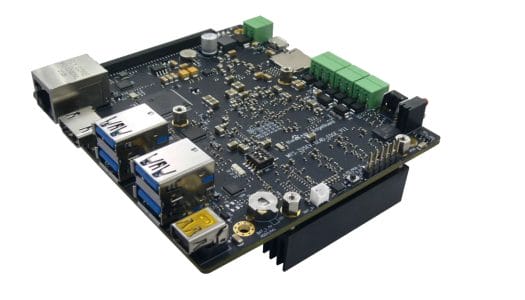 The FZ5 EdgeBoard AI Box is an AI-focused computing platform that is based on the FZ5 AI Accelerator card which is an upgrade of the FZ3 card. The FZ5 looks more like a single board computer than an actual computing card. The FZ5 accelerator is powered by the Xilinx Zynq UltraScale+ ZU5EV MPSoC which features a 1.5 GHz quad-core Arm Cortex-A53 64-bit application processor, a 600MHz dual-core real-time Arm Cortex-R5 processor, a Mali400 embedded GPU and is capable of delivering up to 2.4 TFLOPS as compared to the predecessor FZ3's 1.2 TFLOPS based on the Xilinx Zynq UltraScale+ ZU3EG MPSoC.
The FZ5 card comes with a lot of upgrades over the FZ3. It provides integrated support for 4GB/8GB RAM, 32GB eMMC flash, 64MB QSPI Flash, 32KB EEPROM, 4x USB 3.0 ports, RS232, RS485, 4 x USB 3.0, Gigabit Ethernet, CAN, TF, DisplayPort (DP), HDMI-IN, USB-UART, JTAG, and IO expansion interfaces.
The accelerator's 2.4 TOPS makes it capable of achieving 55 FPS for the ResNet-50 model, and similarly, good performance as shown in the image below with a power consumption within the range of 10 to 20W.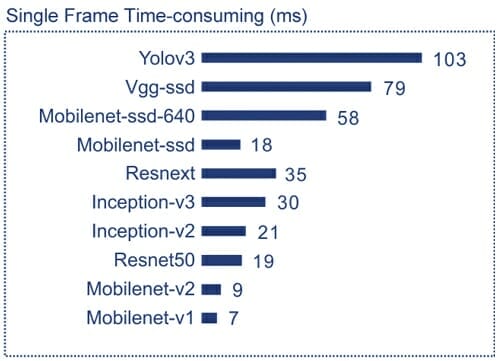 The device can support 8- to 16-channel video decoding and 4- to 8-channel intelligent analysis and can be used in many fields such as multimedia, automotive ADAS, surveillance, industrial quality inspection, medical diagnosis, and others.
Just like the FZ3 card, FZ5 runs PetaLinux and supports the Baidu PaddlePaddle Deel learning AI framework while being compatible with tools like EasyDL, AI Studio, and EasyEdge.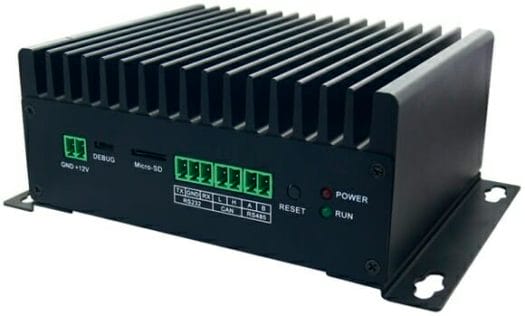 MYIR EdgeBoard AI Box is a rugged and fanless enclosure for the FZ5 card. Although rugged, the enclosure has a cool design with an emphasis on heat distribution. With a passive cooling enclosure design, the EdgeBoard AI Box is capable of operating quietly in temperatures ranging from -40°C to +70°C.
MYIR is offering both the 4GB and 8GB variants of the FZ5 card and the EdgeBoard AI Box. The FZ5 Card with 4GB and 8GB RAM is available for $699 and $759 respectively. The EdgeBoard AI Box with 4GB and 8GB RAM is available for $729 and $789 respectively. All variants come with 32GB eMMC flash.
More information is available on the FZ5 Card product page and the FZ5 EdgeBoard AI Box product page.

I enjoy writing about the latest news in the areas of embedded systems with a special focus on AI on edge, fog computing, and IoT. When not writing, I am working on some cool embedded projects or data science projects. Got a tip, freebies, launch, idea, gig, bear, hackathon (I love those), or leak? Contact me.