With increasing connectivity issues on low-power devices, which transmit data over long-range, work on batteries that can last several years without replacement, LoRaWAN is one of the major solutions to address these issues as it has support in Zephyr OS as well. A couple of days back, Amazon Web Services announced AWS IoT support for LoRaWAN, which means that it will enable you to connect and manage low-power wireless devices that use LoRaWAN connectivity with the AWS Cloud.
Now the enterprises can set-up a private LoRaWAN network by connecting the devices to the AWS Cloud. AWS Cloud basically accelerates IoT application development by acting on the data generated by connecting LoRaWAN devices using AWS services.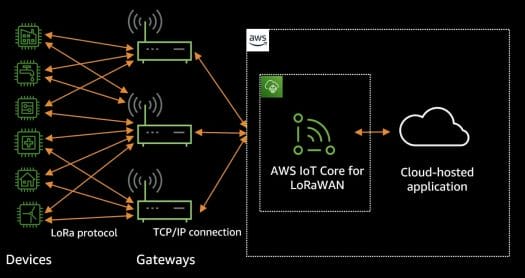 "The rapid acceleration of growth in both private and public LoRaWAN networks has been key in the expansion of LoRaWAN deployments worldwide. AWS' launch of AWS IoT Core for LoRaWAN offers an innovative solution to accelerate private network deployments by offering a simple, reliable, cloud-based method that allows customers to easily and cost-effectively deploy private LoRaWAN networks. It is always exciting to see new products and business models entering the market that strengthen the community for LoRaWAN. I congratulate AWS on this achievement," said Donna Moore, CEO, and Chairwoman of the LoRa Alliance.
To avoid writing custom gateway software to safely connect LoRaWAN gateways to the AWS IoT Core. AWS IoT Core for LoRaWAN includes support for LoRaWAN gateway-to-NS communication protocol called LoRa Basics Station from Semtech.
"Semtech's LoRa is a proven IoT solution that supports a long-range, low power wide area network (LPWAN) platform and meets AWS IoT Core's goal of enabling rapid, simple, cost-effective creation of private LoRaWAN networks. We are pleased to have collaborated with AWS on the use of LoRa as the next generation, Enterprise technology for modern Cloud-based IoT networks," said Alistair Fulton, Vice President and General Manager in Semtech's Wireless Sensing Products Group.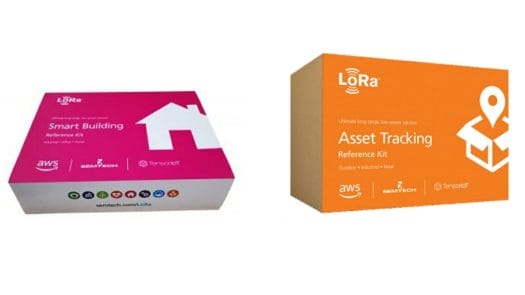 Some of the available hardware includes Browan, Kerlink, Laird, MultiTech, and TEKTELIC for AWS IoT Core for LoRaWAN. The system integrators are Klika-Tech, TensorIoT, and Leverege that will help you build a product based on AWS IoT Core for LoRaWAN.
Interact with cloud applications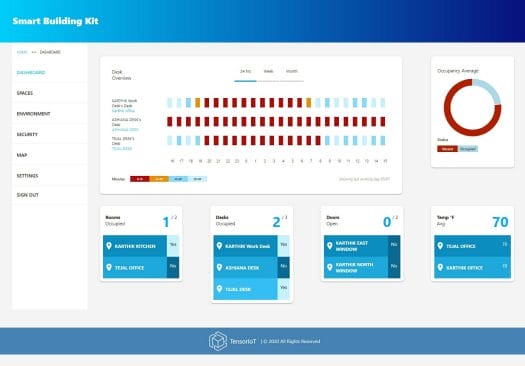 The product has eased the way we connect IoT devices to interact with cloud applications with support for MQTT, HTTP, and WebSockets protocols. But the goal was to provide a platform for wireless connectivity for low-power, long-range applications for applications like real-time asset tracking at airports, remote temperature monitoring in buildings, or predictive maintenance of industrial equipment.
How to get started with AWS IoT Core for LoraWAN?
You will find two LoRaWAN Solution Starter Kits by TensorIoT and Semtech which are available for you to buy in US and European regions on Amazon, Mouser, and Digi-Key with TensorIoT Smart Building Kit priced at $1,100 and TensorIoT Asset Tracking Kit for $1,500.00.
To get started with AWS IoT for LoRaWAN, you can find the Developer Starter Kit that includes both a gateway and a sensor. For more details, you can refer to the "Introducing AWS IoT Core for LoRaWAN" under The Internet of Things on AWS – Official Blog on AWS website.

Abhishek Jadhav is an engineering student, RISC-V Ambassador, freelance tech writer, and leader of the Open Hardware Developer Community.