Back in 2018 MINIX Introduced NEO J50C-4 Windows 10 Pro mini PC based on Intel Pentium J5005 Gemini Lake processor and fitted with 4GB RAM and 32GB eMMC flash. It never got released in this configuration, as due to Gemini Lake processors shortage the company relaunched it with a 64GB eMMC flash in 2019.
Since then, the company launched the NEO J50C-4 Plus with a 240GB SSD and 4GB RAM, which I did not review. But now the Hong Kong company has introduced a new model with NEO J50C-4 Max equipped with 8GB RAM and 240GB SSD. I've just received a sample, but since the design and specifications are the same as the earlier NEO J50C model except for the SSD and RAM capacity, I'll focus this mini review on the main differences, and small issues I had last year.
NEO J50C-4 Max Unboxing
The package looks familiar…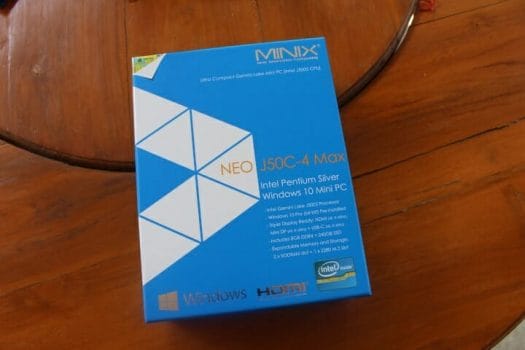 And so are the specifications except for the 8GB DDR4 (upgradeable to 16GB) and the 240GB SSD (upgradeable to 512GB).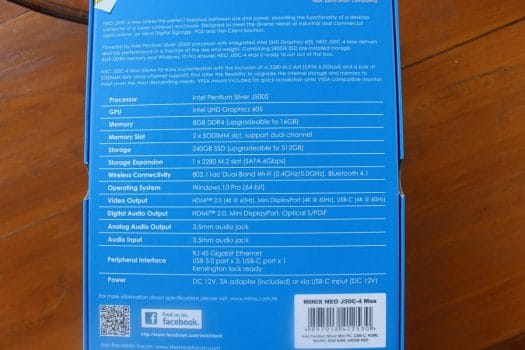 Even accessories are the same with VESA mount, 3.5mm jack to SPDIF adapter, international 12V/3.5A power adapter, rubber pads, HDMI cable, and multilingual user manual.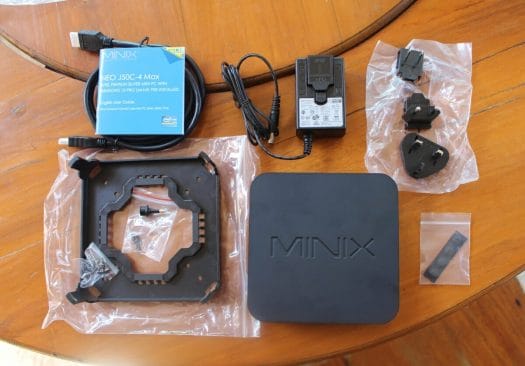 The ports remain unchanged with three USB 3.0 Type-A ports, Gigabit Ethernet, mini DisplayPort, HDMI, USB-C port, audio jack, and Kensington lock support.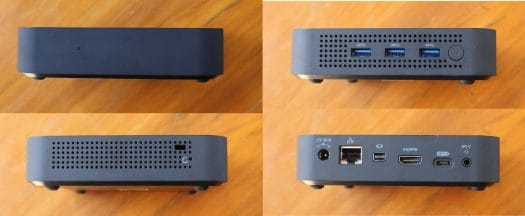 MINIX NEO J50C-4 Max mini review
Let's connect USB keyboard and mouse to the mini PC, as well as Ethernet, HDMI, and power cables to give it a try.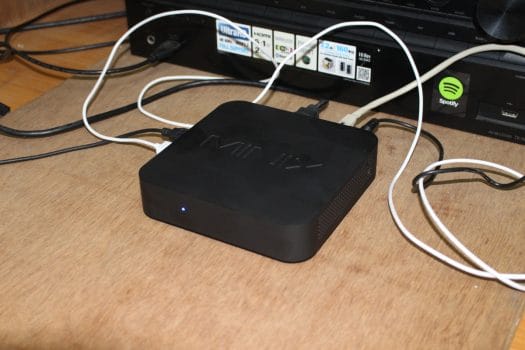 The mini PC still run Windows 10 Pro 64-bit, except memory capacity is now 8GB RAM.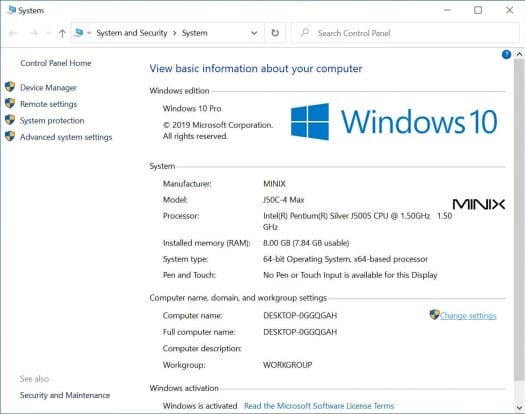 HWinfo64 returns the same information, except for the 240GB SSD, and the 8GB RAM supports up to 1,333 MHz frequency, although it appears to be configured to run @ 1,200 MHz. There's a single 8GB RAM module installed in the mini PC so dual-channel memory is not enabled, and you could upgrade to 16GB RAM, by just installing an extra 8GB memory module.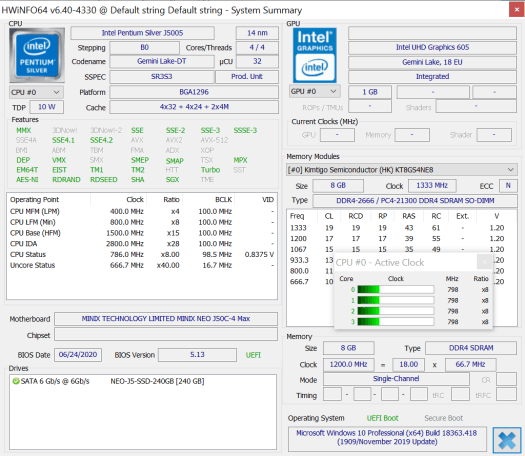 The BIOS version is still 5.13, but the date has been updated.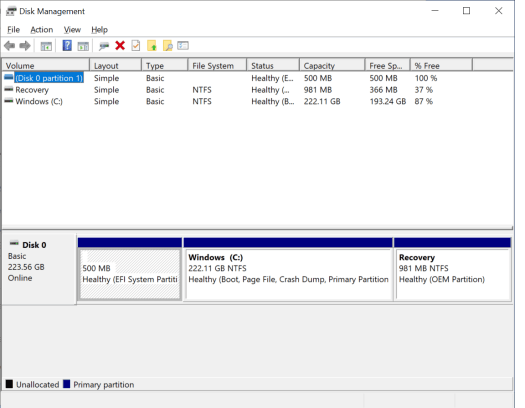 Disk Management program shows the 240 SSD only, so there's no eMMC flash at all in this model which is fine.
I've then run PCMark 10 benchmark to check out the performance.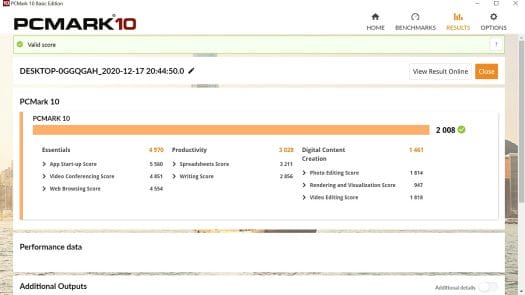 2,008 points. That's slightly higher than the 1,899 points I got last year with the 64GB eMMC flash model. I initially thought it must be due to the faster SSD storage, but in 2018, MINIX NEO J50C-4 got 1,996 points. So it's all within range.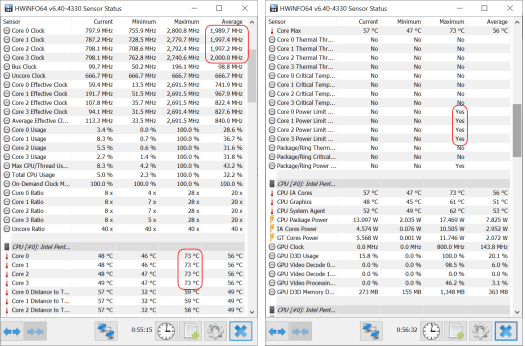 HWiNFO64 shows the maximum frequency is around 2.8 GHz as per the specs, and there's no CPU thermal throttling at all with the maximum temperature being 73°C, but all CPU cores did hit their power limit.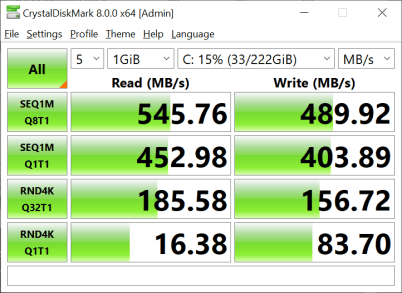 The SSD is indeed quite faster than the 64GB eMMC flash as one should have expected both in terms of sequential and random R/W speeds.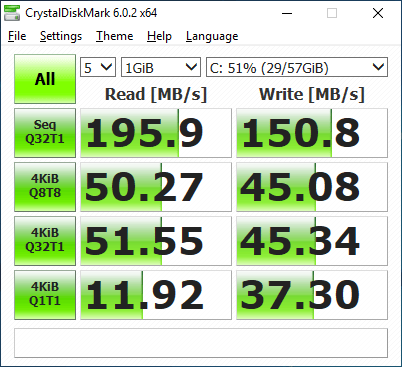 Last year, Kodi 18.4 would play 4K H.264 and 8-bit/10-bit H.265 without issues, but I encountered some playback issues with 4K VP9 videos:
tara-no9-vp9.webm (4K VP9 YouTube video @ 60 fps, Vorbis audio) – Plays with hardware decode but not at normal speed, and the video will automatically skip from time to time to compensate. That also means audio is out of sync

The.Curvature.of.Earth.4K.60FPS-YT-UceRgEyfSsc.VP9.3840×2160.OPUS.160K.webm

(4K VP9 @ 60 fps + opus audio) – Not perfectly smooth for every scene.
I install Kodi 18.5, and I had the same problems. However, with Kodi 19 Beta, the Tara video played just fine. The Curvature of Earth video was still not perfectly smooth.
All Gemini Lake mini PCs usually have similar performance, and what really makes the differences are storage and the thermal design. We've already seen the SSD is pretty, so let's check how the MINIX NEO J50C-4 Max handles cooling with AIDA64 stability test.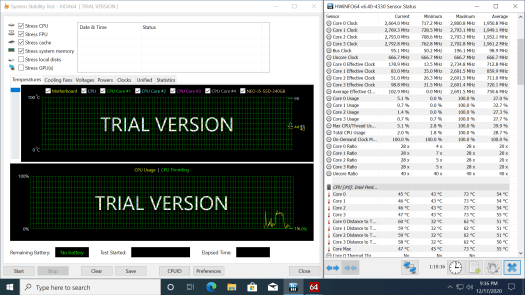 The screenshot above shows the status before getting started with the temperature of all cores around 46°C.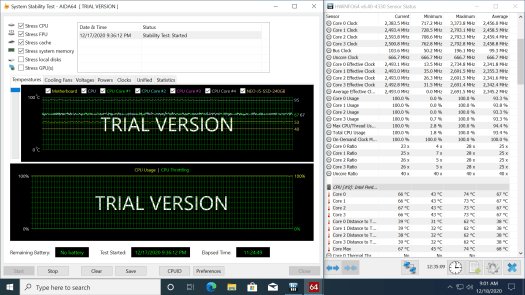 I ran the stability test overnight for a little over 12 hours, and the temperature never went above 74°C. The current temperature just showed 66°C possibly because of the lower room temperature in the morning (around 20°C).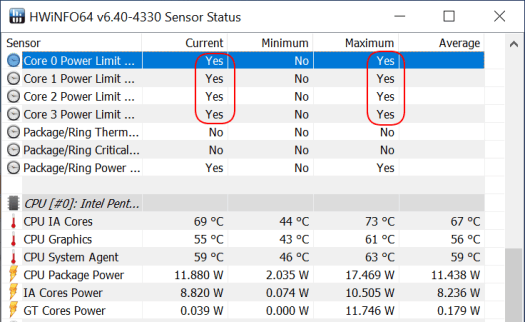 So we had no thermal throttling, but we did have power throttling. The processor is rated 10W TDP, but the average power went to 11.438W and peaked up to 17.469W.
Final words
MINIX NEO J50C-4 Max mini PC works just as well as last year's MINIX NEO J50C-4 but with a slight performance improvement thanks to the 240GB SSD and 8GB RAM. The thermal design of the mini computer is well made as the CPU temperature never exceeded 74°C in my environment. I've focused on the differences in this review, but you'll find a more detailed review in our earlier post "MINIX NEO J50C-4 (2019) Mini PC Review – Part 2: Windows 10 Pro".
MINIX NEO J50C-4 Max will be sold for the same price as the earlier Plus model, namely $299.99 or 299.99 Euros and you'll find it for sale on Amazon, Aliexpress, and other distributors a few days. Note you may already find the mini PC for sale on European Amazon stores for inflated prices, just wait a few days to get the normal price. Alternatively, there will also be a worldwide giveaway on CNX Software early next year for three units.

Jean-Luc started CNX Software in 2010 as a part-time endeavor, before quitting his job as a software engineering manager, and starting to write daily news, and reviews full time later in 2011.