Established in 2011, Lefant Technology is a company specialized in intelligent robot technology and products, with a mission following the motto "Smart Technology, Better Family Life", the company handles the full product lifecycle in-house from R&D to manufacturing and marketing and has launched several Lefant smart vacuum cleaners over the years including models such as Lefant U180, Lefant M201, Lefant M210, and Lefant T800.
One of their latest products is the Lefant F1 robotic vacuum and mop combo that comes with a 600ml dust bin, 4000pa of suction power, and offers up to 200 minutes of runtime per charge.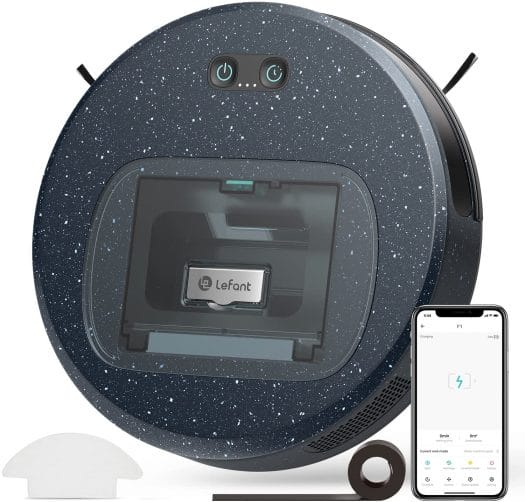 Some of the highlights of the Lefant F1 robotic vacuum cleaner include:
A small body – The F1 robot vacuum cleaner comes in a compact size with an 11-inch diameter (about 28cm), and a 2.7-inch height (about 6.9cm) which allows it to reach locations that large robots cannot always go through. The Lefant F1 will have no such problems going between chairs, under the bed, or sneaking under furniture, providing optimal cleaning in most rooms.
Yet a large dustbin – The Lefant R&D team managed to pack a larger 600ml dustbin in the vacuum cleaner despite its compact design. This allows the appliance to absorb lots of garbage steadily without any burden, overflow, or secondary pollution. Plus you won't need to clean the dust box often, saving you time and hassles.
High power suction – Its suction power of up to 4000pa enables the appliance to suck pet hair, beans, snack crumbs, and other debris on the floor in your home, further assisted with an advanced brushless motor with a small caliber for stronger absorption capacity, preventing entanglements.
Mopping function – There's more than just cleaning dust with Lefant's latest robot, and it can also handle mopping, making it a true 2-in-1 cleaning appliance. You can either install one of the two wipes or the ten disposable wet wipes at the bottom of the machine to mop the floor without a water tank.
Freemove 3.0 technology – Developed by the Lefant R&D team, Freemove 3.0 technology makes the robot aware of its environment and enables features such as anti-collision and anti-fall (stairs) leveraging the infrared sensors built into the vacuum cleaner.
Long battery life – The built-in 3,600 mAh high capacity Li-ion phosphate battery ensures an operating time of up to 200 minutes or 200 square meters, meaning one charge should be good enough to clean most houses multiple times. The battery itself supports up to 2000 charging cycles, guaranteeing several years of use.
Mobile app and voice control – Just like any smart vacuum cleaner, the Lefant F1 robot vacuum cleaner can be controlled with a mobile app for Android and iOS, in this case, the Lefant Life App, which also supports Google Assistant and Amazon Alexa for voice control. The user can make an appointment for cleaning time, for instance, 3 times a day with an interval of 6 hours, as well as view the cleaning trajectory on the phone.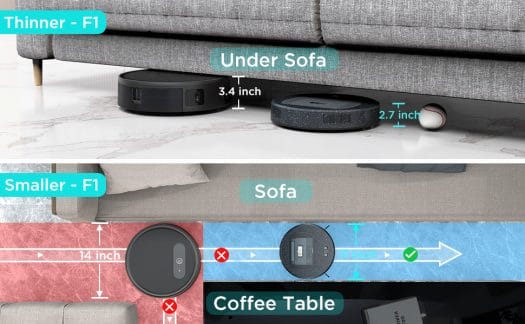 The vacuum cleaner will be all the easier to use considering the user manual is written in good English with safety considerations, maintenance and servicing instructions, as well as a detailed troubleshooting section that should help you resolve any potential issues from WiFi connectivity to the meaning of LEDs and audio alarms, and so on.
Lefant F1 specifications show the robot vacuum cleaner & mop combo is also power-efficient with low power consumption when idle, and a maximum power consumption of just 19 Watts:
Product model – F1
Rated power input of the machine – 19V/1A, i.e. 19W
Docking Station Model – C2
Rated Output Voltage – 19V
Rated Output Current – 1A
Power Adapter Model – A934-190100W-US1
Power Adapter Input – 100-240V~ 50-60Hz 0.5A
Power Adapter Output – DC 19V, 1A, CLASS II
Power consumption

Off/Standby Mode Power – Less than 0.5W
Networked Standby Power – Less than 2.0W
To find out more and see the smart vacuum cleaner and its mopping function in action, we invite you to check out Lords Electrical's independent review of the appliance. He demonstrates how to setup the vacuum and shows how the app works with the vacuum with an overall positive impression of the cordless vacuum cleaner.
If you order Lefant F1 sweeping robot, you'll get the full kit with the smart robot, a charging station, one power adapter, a dust box, four side brushes, two high-efficiency particulate air (HEPA) filters, one user's manual, two washable dry clothes, ten disposable wipes, as well as a 2m magnetic strip, and the company's 12-month worry-free warranty for your peace of mind. The smart vacuum and mop robot combo is usually available on Amazon for $329.99, but the company is currently offering a 59% discount off Lefant Robot Vacuum F1, or $178.99, with the coupon code "07USLHF1" valid until 2021-12-28 23:59 PST. For customers' peace of mind, Lefant offers a one-year warranty that covers the repair or replacement of the malfunctioning device, just remember to keep the serial number and fill the warranty card to activate it.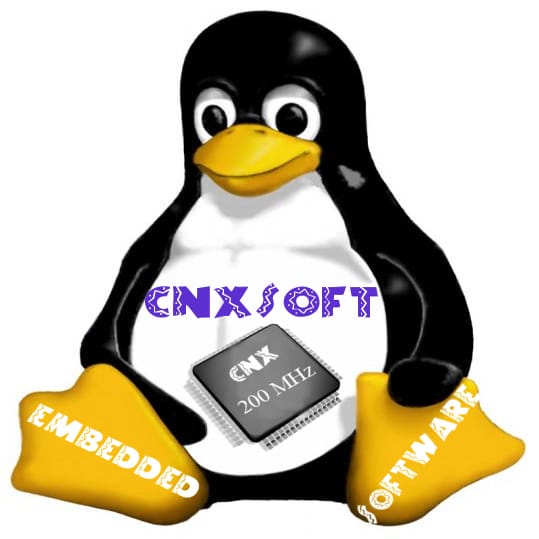 This account is for paid-for, sponsored posts. We do not collect any commission on sales, and content is usually provided by the advertisers themselves, although we sometimes write it for our clients.