As we all know, 2G and 3G cellular networks are gradually being sunset, and NB-IoT has been formally incorporated into 3GPP standards. The LPWAN industry has ushered in new development opportunities for the Internet of Things market.
Ai-Thinker has recently released three NB-IoT series modules: EC-01/EC-01F/EC-01G. The NB-IoT series modules are equipped with the EC616S chip platform, which is an ultra-low-cost, ultra-low power, ultra-high integration NB-IoT SOC chip, fully supporting the 3GPP R13/R14 NB-IoT standards with up to 159 kbps uplink.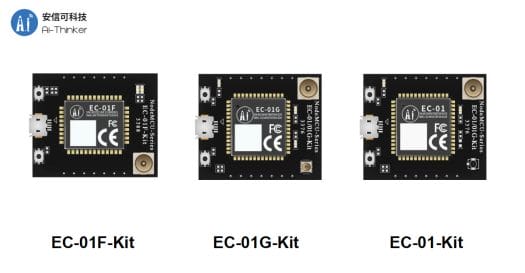 What are the benefits of the new modules?
Better signal, more spectrum
Better performance (equipped with EC616S)
Ultra-low power consumption, stable and reliable connectivity
I/O expansion, feature-rich module
Check out the comparison table between AI Thinker NB-IoT modules part of the EC-01 family below.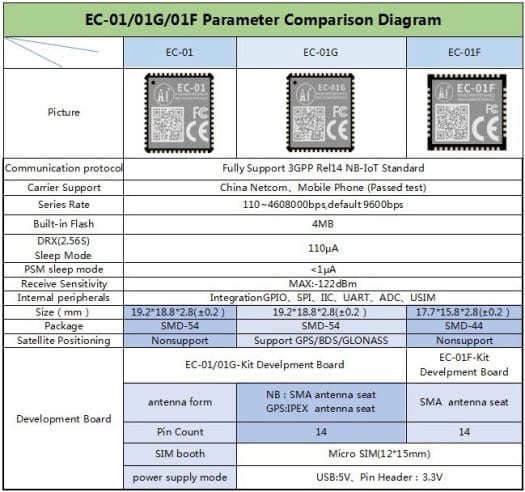 Ai-Thinker NB-IoT series modules adopt an SMD package that is convenient for mass production at the factory, and can use AOI to do the SMT process control, and reduce the production defect rate.
Ai-Thinker NB-IoT series modules are mainly used in wireless meter reading, intelligent smoke sensors, intelligent street lamps, intelligent logistics, asset tracking, intelligent parking, and other practical application scenarios of the Internet of Things.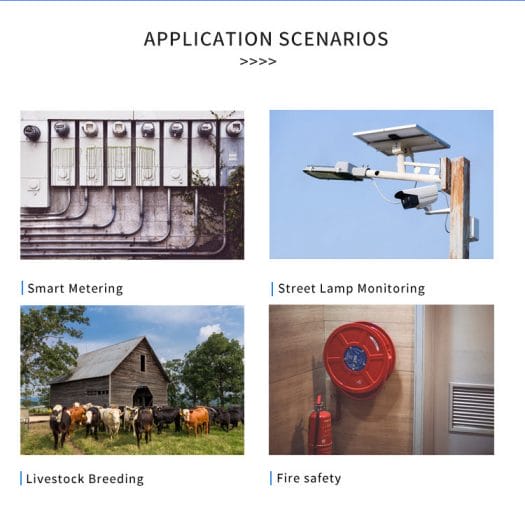 Are you interested in the NB-IoT series modules? If so contact us by email (overseas@aithinker.com) for more details and business cooperation, purchase a sample on Alibaba, or/and check us out on LinkedIn.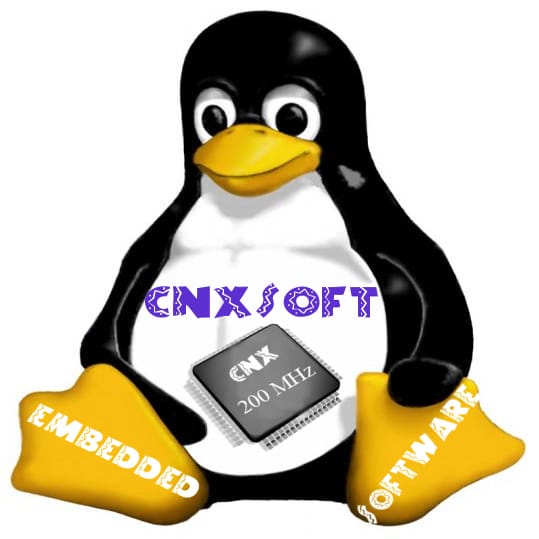 This account is for paid-for, sponsored posts. We do not collect any commission on sales, and content is usually provided by the advertisers themselves, although we sometimes write it for our clients.