Ai-Thinker Ra-08/08H are new LoRaWAN modules based on ASR Microelectronics ASR6601 module featuring a 48MHz ARM Cortex M4 microcontroller and Semtech SX1262 transceiver allowing long-range, low power communication for the Internet of Things.
Both LoRaWAN modules share most of the same specifications, but the Ra-08 module operates in the 410-525MHz frequency band, while the Ra-08H module works in the widely used 803MHz to 930MHz band. Ai-Thinker also provides a development kit for each module.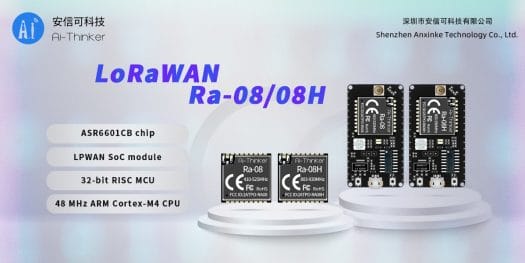 Ai-Thinker Ra-08/Rs-08H key features and specifications:
Programmable embedded Arm Cortex-M4 MCU with 128 KB of Flash and 16 KB of SRAM
LoRa radio

Sensitivity – -138 dBm @ SF12/125KHz
Tx power – Up to +22dBm
Frequencies

Ra-08 – 410 MHz to 525 MHz
Ra-07H – 803 MHz to 930 MHz

Spread spectrum factor – SF5, SF6, SF7, SF8, SF9, SF10, SF11, SF12
LoRa, (G)FSK, BPSK, and (G)MSK modulation
Bit rate up to 62.5 Kbps in LoRa modulation mode, up to 300 Kbps in (G)FSK modulation mode
Antenna options – IPEX connector, or solder via castellated hole or through-hole

Peripherals – GPIOs, I2C, I2S, UART, LPUART, SWD, SPI, QSPI and WDG
Security – AES, DES, RSA, ECC, SHA and SM2/3/4
Supply Voltage – 3.3V (2.7V to 3.6V)
Power Consumption – Down to 0.9uA in deep sleep mode
Dimensions – 16 x 16 x 3.2m (SMD-18 package)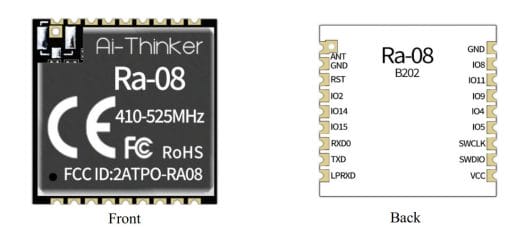 The module support OTA firmware update, and the company provides PDF documentation for the modules, as well as Ra-08-kit and Ra-08H-kit development kits.
Applications
The Ra-08/08H modules, and ASR6601 LoRaWAN chip, enable a new generation of IoT indoor and outdoor applications such as smart agriculture, smart cities, smart meters, asset tracking, streetlights, parking sensors, smoke sensors, smart environmental monitoring, automation in the smart home, building automation, and more.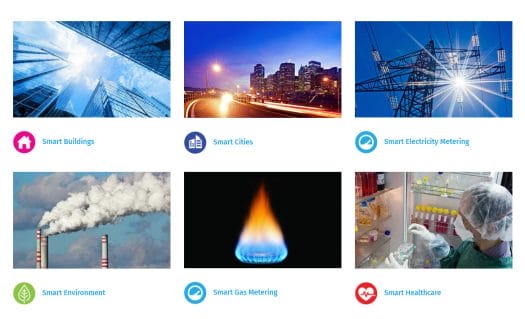 If you'd like to find out more, or order samples, please check out Ai-Thinker website or contact us by email at [email protected].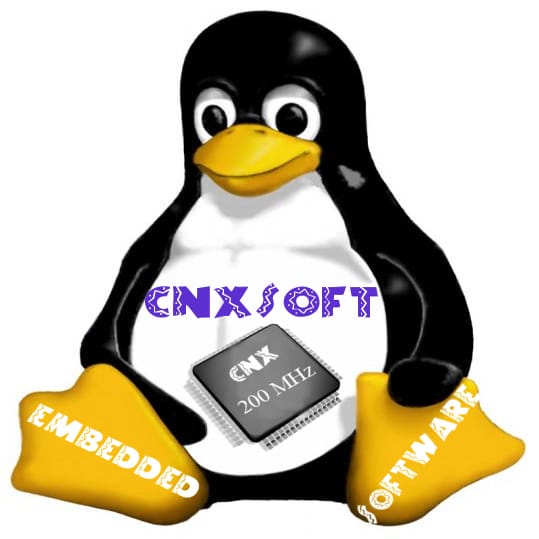 This account is for paid-for, sponsored posts. We do not collect any commission on sales, and content is usually provided by the advertisers themselves, although we sometimes write it for our clients.