ProScreenCast SC02 is a kit that can add wireless HDMI to any hardware with HDMI output thanks to a transmitter & a receiver capable of up to 4K resolution at 30 Hz with a range of up to 50 meters.
A typical way of connecting a device to a display or TV wirelessly is to use a 4K wireless display adapter such as the ProScreenCast SC01 connected to the HDMI (or VGA) input port of the screen, but that only works with AirPlay or Miracast capable host devices. That's where the ProScreenCast SC02 becomes useful as it can work with any device with HDMI output and it does not matter whether it supports AirPlay or Miracast.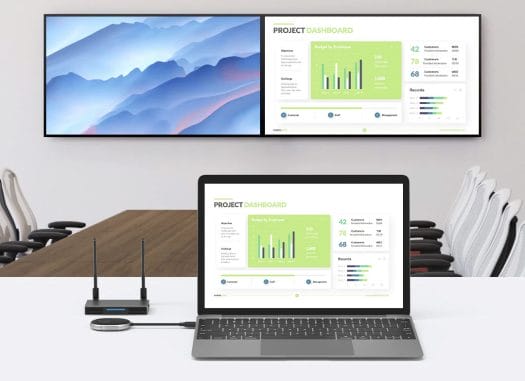 ProScreenCast SC02 specifications:
SC02 receiver

Video Output – HDMI 1.4 up to 4Kp30 and VGA
Audio Output – 3.5mm aux port
Wireless

Dual-Band 802.11 a/b/g/n/ac WiFi 5
Supports up to 8x TX01 transmitters
Dual antenna
Miracast, Airplay support for mobile phones, Chrome browser, etc…

Power Supply – 5V/2A via USB Type-C port
Dimensions – 126 x 62 x 18 mm

TX01 transmitter

Video Input – HDMI 1.4 up to 4Kp30
Wireless – Dual-Band 802.11 a/b/g/n/ac WiFi 5
Video codec – H.264
Misc – Button to start/stop screen sharing
Power Supply – USB Type-C port (only needed when the HDMI port can't provide enough power)
Power Consumption – Up to 3W
Dimensions – 79 x 60 x 16mm

Supported resolutions – 3840×2160, 1920×1080, 1280×720, 1280×960, 1280×800, 1280×720, 1024×768
Display modes – Mirroring or extended display
Wireless Range – Up to 50 meters
Latency under 80ms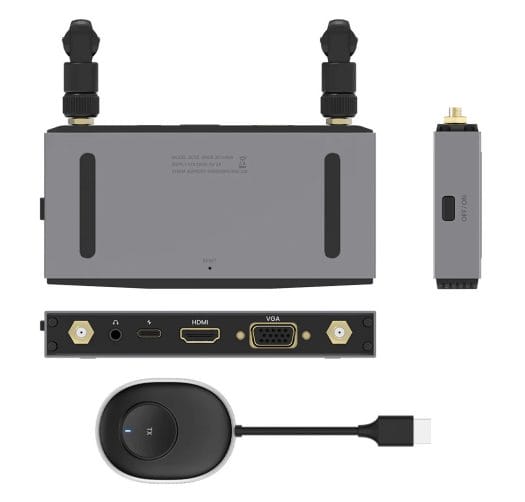 Besides the HDMI receiver and transmitter, the kit also includes an HDMI cable, two USB Type-C cables, and a user manual. The SC02 receiver also doubles as a Miracast/Airplay receiver and can be used with Android and iOS smartphones, as well as devices running the Google Chrome browser, Macbooks, and so on without using the TX01 transmitter hardware.
The company says it is compatible with Windows 7+, Mac OSX 10.10+, Android 5.0+, iOS 9.0+, ChromeOS, but as long as the HDMI transmitter is used, the solution is really OS-agnostic without drivers needed. Just connect the receiver to your TV, monitor, or project's HDMI or VGA input port and turn it, and then the transmitter to the host, and press the Tx button to get started immediately.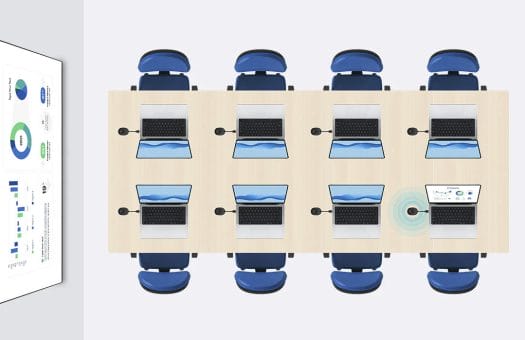 One particularly interesting feature is the ability to connect up to eight transmitters. So for example, during a meeting, it's possible to share a projector with up to 8 laptops without the persons taking turns having to move around to connect their respective laptop to the projector. Simply press the Tx button to switch to the next laptop.
The ProScreenCast SC02 4K wireless HDMI transmitter and receiver kit is currently offered for $199.99 with one receiver and one transmitter until August 25 using PRE20 promotion code, after which the price will increase to $249.99. There are also bundles with one receiver and up to eight transmitters.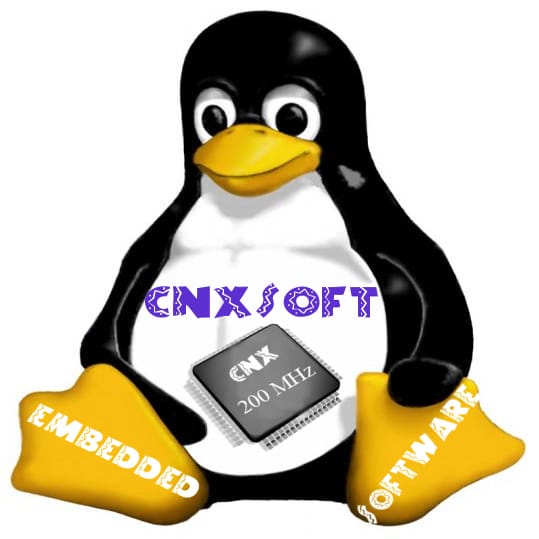 This account is for paid-for, sponsored posts. We do not collect any commission on sales, and content is usually provided by the advertisers themselves, although we sometimes write it for our clients.