3D printing has always been time-consuming and challenging. But in 2022, with the advent of high-speed printers, 3D printing enthusiasts are getting a faster and smarter printing experience. From September 15th, Geeetech's new 3D printer THUNDER with up to 300mm/s printing speed is ready for pre-order on Kickstarter. Super early birds will get a bottom price of $399.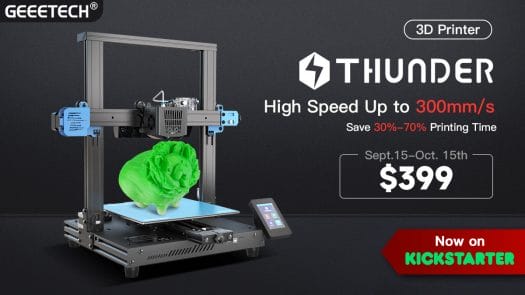 Price and availability
The retail price of the Geeetech THUNDER 3D printer is $699. The THUNDER 3D Printer has gone through thousands of tests and is currently in mass production. Shipment will start by November. After the campaign ends, THUNDER will start normal sales on Geeetech official website.
| | Price | Discount |
| --- | --- | --- |
| Super Early Birds | $399 | 42% off |
| Early Birds | $429 | 38% off |
| Kickstarter Popular | $459 | 34% off |
| Kickstarter Special | $499 | 28% off |
| Kickstarter Special Extra | $529 | 24% off |
| Stretch Goal Special | $599 | 20% off |
| 2x Early Birds Bundle | $429 x2 | 38% off |
| 5x Super Early Birds Bundle | $399 x5 | 42% off |
High-speed 3D printing up to 300mm/s
Compared to traditional FDM 3D printers which limit the printing speed to 100mm/s, Geeetech THUNDER allows users to print at the speed of 50-300mm/s with an acceleration of 5000mm/² for the X-axis and 4000mm² for the Y-axis. Depending on the complexity of the 3D model, the printing time is reduced by 30% to 70%. While printing at high-speed, the print quality is not degraded. It offers 4 pre-set printing modes: Slow mode, Normal mode, Fast mode, and Crazy mode. THUNDER also enables a user mode where users can set and share their own customized parameters.
Innovative technologies, all for achieving fast speed 3D printing
The excellent speed of the THUNDER 3D printer is achieved by an all-metal construction, X/Y axis closed-loop control, advanced software algorithm, Y-axis damping mechanism, 5 cooling fans in the hotend, dual CPU control, and a highly efficient extrusion system.
The all-metal construction design increases the weight of the machine, reducing the center of gravity in order to allow fast speeds and extreme acceleration. THUNDER also adopts a closed-loop driver, which compared to an open-loop driver using the same stepper motor, that produces greater torque allowing the printer to intelligently monitor the printing process and response in real-time and preventing the printed model to dislocate itself. Combined with the dual CPU control, the THUNDER 3D printer allocates and manages tasks effectively with near real-time response time during high-speed printing.
The Geeetech THUNDER 3D printed is designed with a professional damping structure for the Y-axis, which cleverly manages the speed changes and largely reduces the vibrations of the machine. It also allows a smoother movement for the hotbed.
In order to cope with high-speed printing, the THUNDER sports a highly efficient extrusion system with a dual-drive gear extruder, a large volume nozzle, and an up to 70W heating rod. Of course, a good cooling system is a must-have feature for high-speed 3D printers, so Geeetech designed the THUNDER with two high-volume cooling fans on the hot end, plus two additional larger auxiliary part cooling fans to achieve high-speed single-layer printing. These 4 fans can be turned on with the "One-button Strong Cooling Mode" button to offer super strong cooling for the printed model. At this mode, the hotend fan runs at 150% speed and the auxiliary fan runs at 100%.
Add-on: filament for high-speed printing (HS-PLA)
Geeetech also developed high-speed HS-PLA filament for fast-speed 3D printing to go along with the THUNDER 3D printer. Compared to normal PLA, HS-PLA has stronger fluidity in the molten state, smoother discharge in the high-speed printing process, a faster curing speed, and less deformation when forming. Printing with the HS-PLA filament enables faster speed, better print quality, and a more delicate surface. Geeetech offers the HS-PLA filament as an add-on on the Geeetech THUNDER Kickstarter campaign. The price is $75 for 3 rolls and $138 for 6 rolls.
Geeetech THUNDER specifications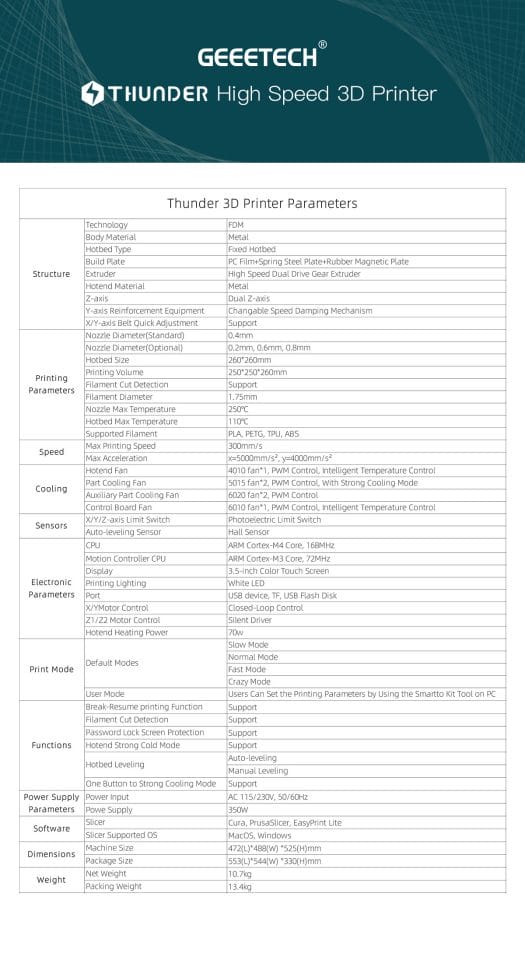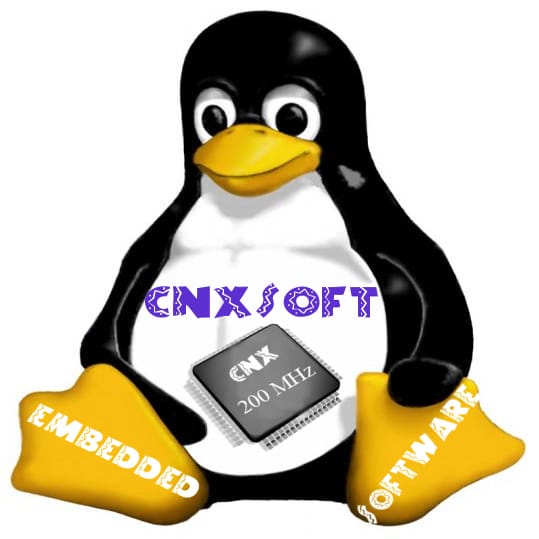 This account is for paid-for, sponsored posts. We do not collect any commission on sales, and content is usually provided by the advertisers themselves, although we sometimes write it for our clients.