ALLPCB, a PCB manufacturer based in China, has offered us to review their PCB manufacturing services. We've taken them up on their offer and will report our experience with the ordering process, shipping, and the board itself, in this review.
We will be using the E66 Transmitter board based on an ESP8266 module, and designed to read values from an I2C sensor and send them over RS485 using the Modbus RTU protocol for a range of up to 1.2 km. Since the E66 Transmitter can also connect to WiFi thanks to the ESP8266 module, Modbus TCP is also supported.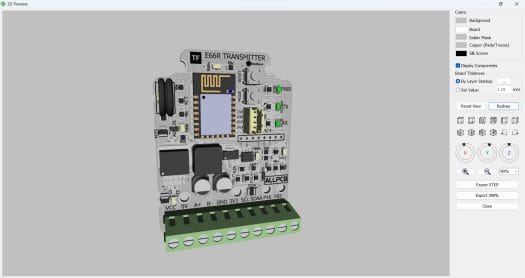 Since we have our PCB design ready, we can go to the ALLPCB website to start the ordering process.
We just had to upload the Gerber files, and then select parameters such as the number of boards, the number of layers, thickness, material type, and whether to include a Stencil or not. You can find more about the ordering process in our earlier article about ALLPCB's one dollar promotion.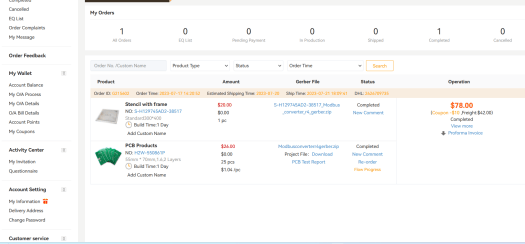 The order for this review includes 25 PCBs for $26, or $1.04 a piece, and a Stencil for $20 for a total of $78. We'll also need to pay for shipping using services such as China Post or DHL.
The order was placed on July 17, 2023, PCB manufacturing and shipping were completed within 4 days on July 21, and the package was received on July 26. So it took 9 days from the order until we got the package delivery in Thailand.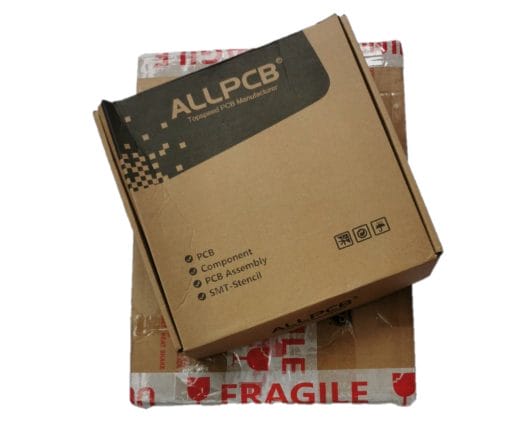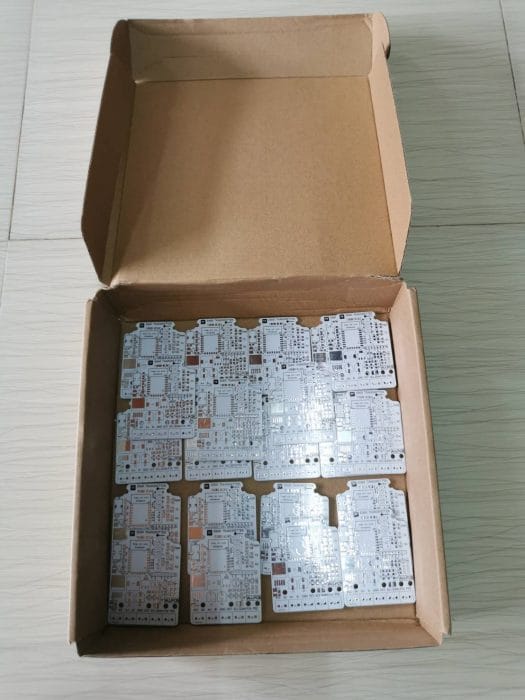 We can have a closer look at the bare PCB and it was manufactured as per the E66R Transmitter board design, with no obvious issues upon visual inspection.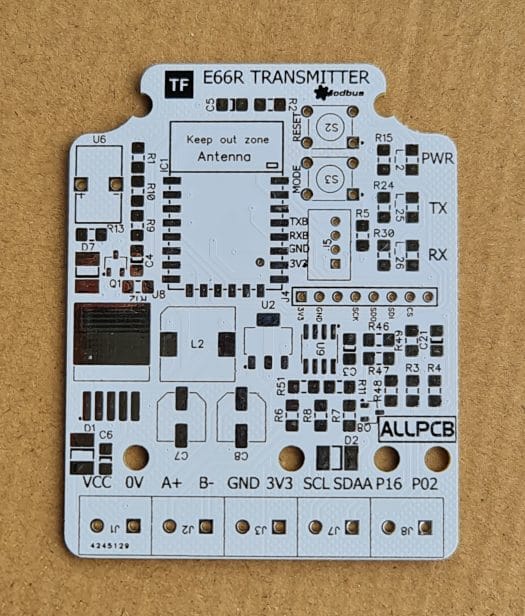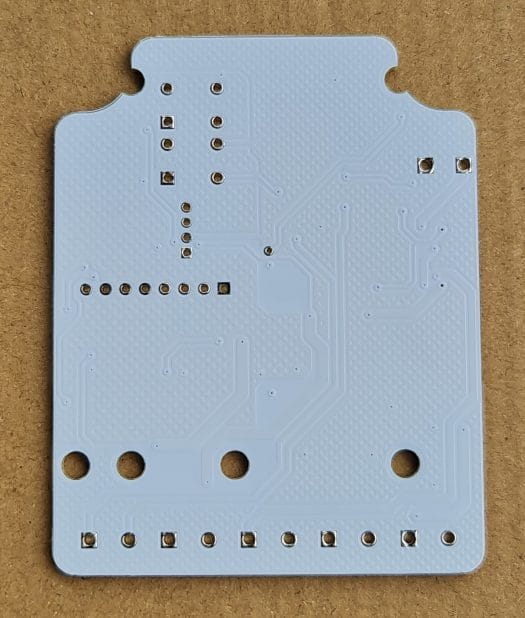 The next step was placing and soldering the components and we got our fully assembled E66R Transmitter board.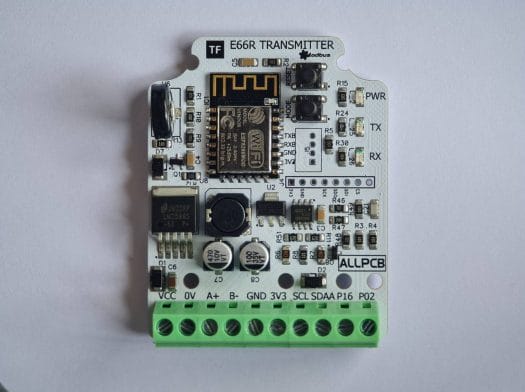 A quick test connecting power showed the power LED lit up so the board looks to be working fine after assembly.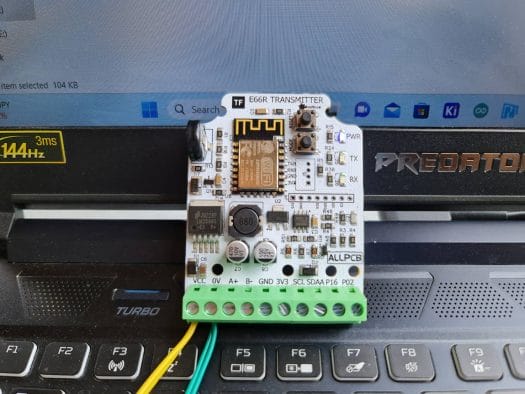 Further testing confirmed the RS485 and I2C connections also work, so everything went rather smoothly.
We did not have any specific issues with ALLPCB manufacturing services and found the service suitable for makers or experimenters who like to design PCBs. The PCB quality is good and compares well against the PCBs for an earlier revision of the E66R Transmitter board that were manufactured by a competitor, but we don't have photos to share as the boards are sold out.
The service is convenient, fast, and inexpensive, and it does not cost much to try ALLPCB out as the company is currently running a promotion for only $1 for up to five pieces of 6-layer PCBs not exceeding 150x100mm in size. We'd like to thank ALLPCB for the opportunity to review their PCB manufacturing services.
CNXSoft: This PCB review was first posted on CNX Software Thailand by Suratin Sanggawin who also designed and assembled the board, and the Thai review was further edited by Suthinee Kerdkaew.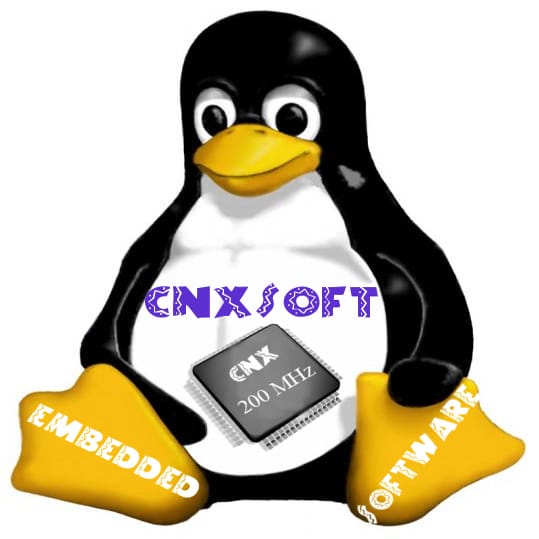 This account is for paid-for, sponsored posts. We do not collect any commission on sales, and content is usually provided by the advertisers themselves, although we sometimes write it for our clients.