The Gizmo Explorer Kit is an embedded kit based on a development board powered by AMD G-Series G-T40E dual core APU that's available since the beginning of the year. The Minnowboard is another new x86 embedded board, but this time based on Intel Atom E640 processor. Both cost $199, so a side-by-side comparison might be useful,and GizmoSphere team released a comparison table for both board, and is offering free shipping for the week with "Sharkweek2013". Let's have a look.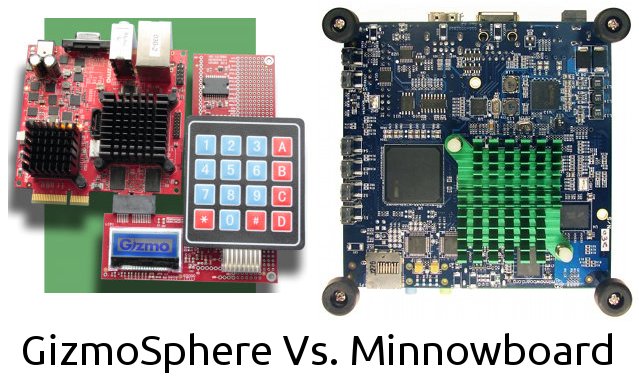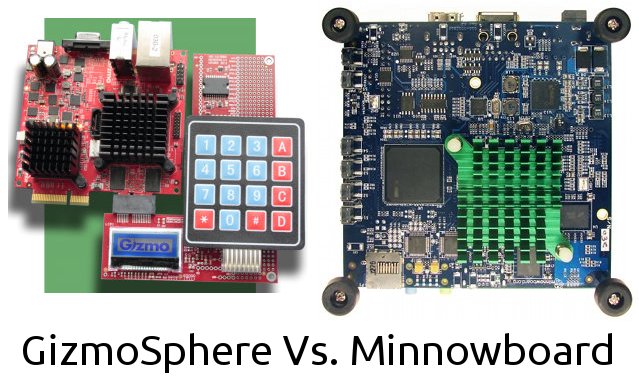 The company only provided the table in image format, so I'll reproduce it "as is" below, and see if there may be some correction or addition afterwards, the table has been designed by one of the competitors. The parts in yellow are supposed to highlight advantages of the GizmoShpere against the Minnowboard, but they conveniently "forgot" to highlight advantages of the Minnowboard. [Update 13/08/2013 – Gizmo guys have updated their table (shown below) based on feedback, and added green highlights when Minnowboard has better features. You can still download the original comparison table that generated a lot of comments].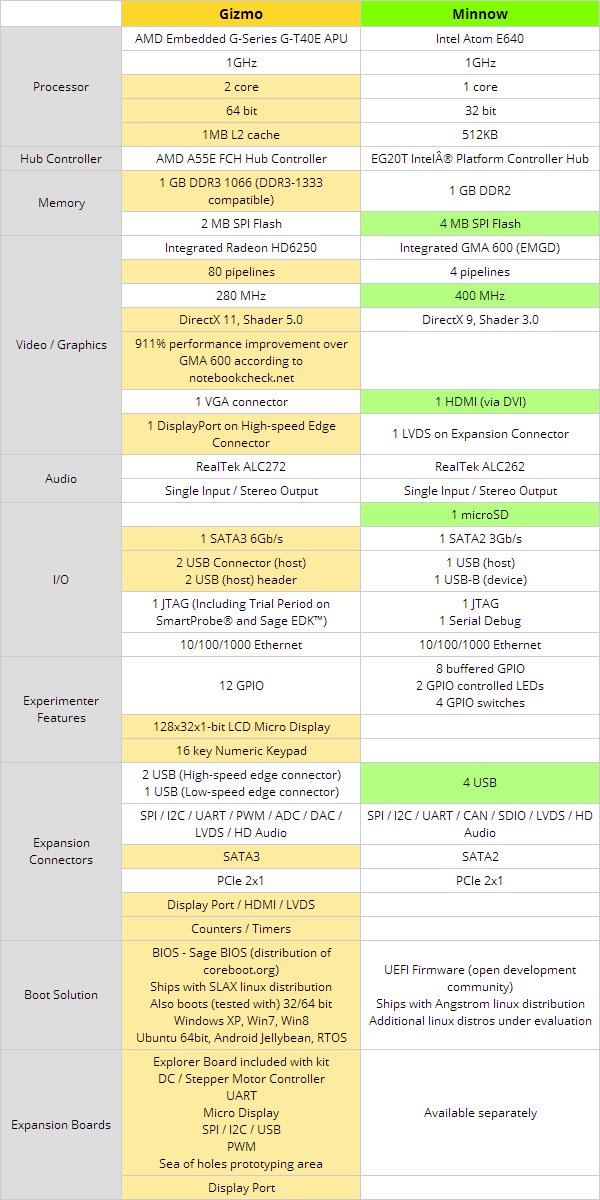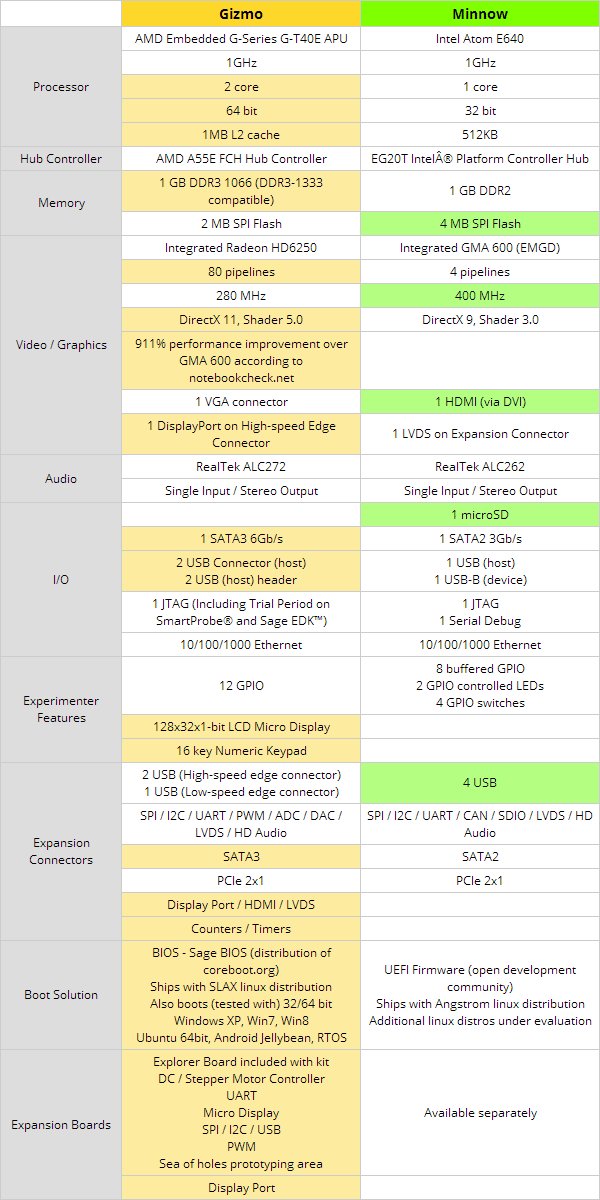 Overall the comparison seems fair, with both boards having some advantages, and overall I still find the GizmoSphere kit may have better hardware in terms of performance and I/O ports, although as usual for embedded boards, it really depends what you want to do with the board.
However, the table may still need some corrections including:
Minnowboard does support JTAG according to the block diagram [Update 13/08: True and fixed in updated table)
I'm not sure the Minnowboard can't run Windows, but to be honest, I could not find reference to Windows running on the board
It's true expansion boards for the Minnowboard (called Lures) are not yet available, but many are currently under development including support for LVDS, mSATA, mPCIe, automotive (CAN Bus), and more.
One advantage of the Minnowboard over the GizmoSphere is that it's fully open source hardware (They've uploaded the schematics, BoM, layout and gerber files yesterday), whereas you'll "only" find the schematics (PDF) available for the GizmoSphere board. They've however promised to "roll out additional assets in the future as they become available, including the Gerber format files and Bill of Materials (BOM) for the Gizmo board." Open source hardware is mainly an advantage if you plan to design your own custom board based on the original design. [Update 13/08: Gizmosphere has followed suit, and has now released hardware design files for the Gizmo board including the Bill of materials (BoM), the Gerber files, and latest schematics (PDF and DSN)]