Kaiboer Q7 Android 4.2 STB Features Dual Wi-Fi Antennas, Internal 3.5″ Hard Drive Bay
Kaiboer Q7 is an upcoming Android 4.2 media player, a bit larger than usual, based on a dual core Cortex A7 SoC, probably AllWinner A20, that features two Wi-Fi antennas, a front panel with LCD display and buttons, and a bay for a 3.5″ SATA hard drive.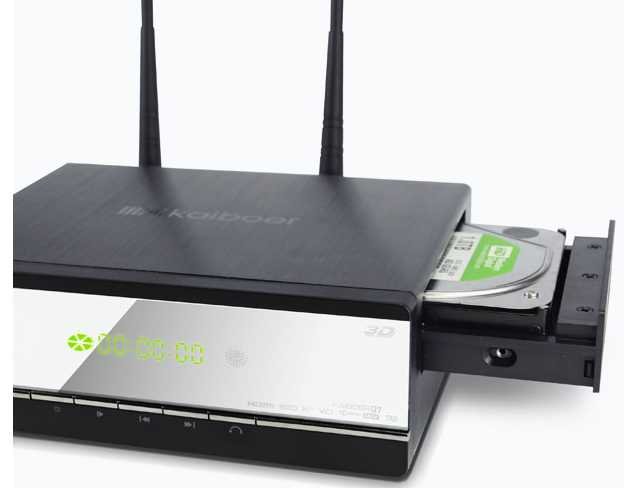 AndroidPC.es reports the company did not provide the full specifications, but we still know the processor is based on a dual core Cortex A7 processor, and includes 4 USB ports, HDMI, composite and component video outputs, coaxial and optical SPDIF audio outputs, an RJ45 network connector, and on-off button. It's quite nice to have a device with an internal 3.5″ hard drive, but one downside is the addition of an small fan to keep the device and hard drive cool.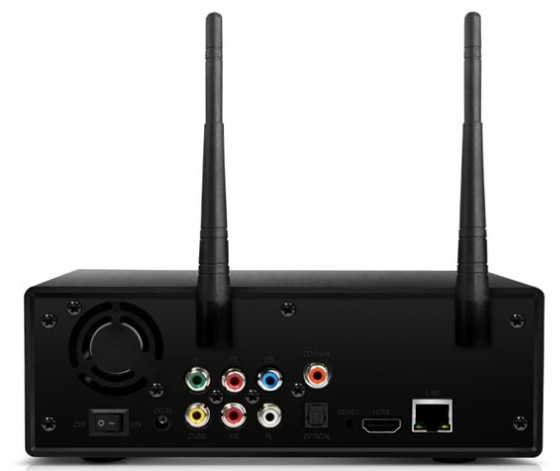 The device will run Android 4.2 with a custom interface called KIUI6.0. Price and availability are unknown at this point.