Xiaomi WiFi IP Cameras Hacked to Run RTSP Server, Disable Cloud Service
Xiaomi 720p and 1080p IP cameras include night vision, motion detection, WiFi connectivity, and can save videos locally, and send them to a cloud server in China for you to check your camera from anywhere. The 720p camera sells for about $50, while the 1080p camera goes for around $30 on GearBest and other websites, but comes with less IR LEDs and no optical zoom. [Update: The black version of the 720p camera goes for $29.99 on Amazon US]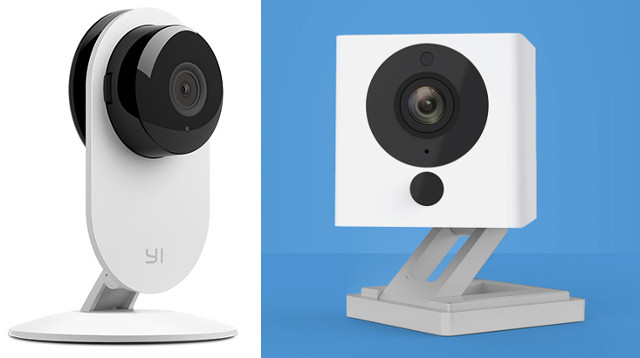 They works fine, but you need a specific mobile app to configure and control the camera, and if you'd rather not have the videos streamed to some server outside of your local network, github user "Fritz" has developed a set of scripts for the camera to disable cloud service, run a standard RTSP server, as well as HTTP and FTP servers on the camera.
He did his work on Yi Ants Camera (720p), but other members of the community have been helping, and some are currently working on supporting the cheaper 1080p model. The RSTP server is now working on the 1080p. However, everything is still working in progress, and you may want to join the fun on github, but if you want an easy to use SD card image this will take a little longer. The camera and corresponding hack are also being discussed on HotUKDeals.com.
Thanks to Rob for the tip.