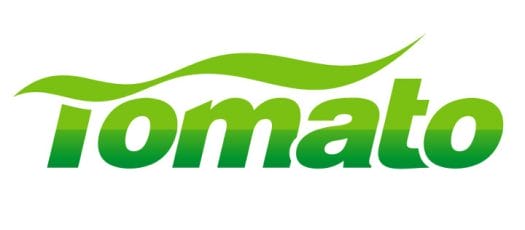 I've been interviewing Jojo Zhou, Sales Manager at Shenzhen Tomato Technology, a TV box manufacturer, over email to learn a bit more about the TV box market, and various challenges encountered by manufacturers.
CNXSoft: We've already covered several products sold by Shenzhen Tomato on CNX Software, but for readers who may not know the company yet, could you provide a short description of the company?
Jojo Zhou: With over 8-years of experience, Shenzhen Tomato Technology Co., Ltd has become one of the leading OEM/ODM manufacturers specialized in developing Android TV Box, IPTV Set Top Box, Android Media Player, Hybrid Set Top Box and media solution.
ODM and OEM is our main advantage, including hardware design and software customize (such as driver porting, kernel modification, etc). We have a first-class R&D team of 30 energetic engineers with rich experience to focus on that. A strict and complete quality control system is built to ensure each product has been strictly inspected before shipment. Therefore, our products are widely recognized and trusted by users and can meet continuously developing economic and social needs.
So far our client covered telecom operators, cable operators and content aggregators, broadcasting, hotel, hospital, school, residential, retailer and other client from different industries.
CNXSoft: In the past most Chinese TV box manufacturers would adapt Android for phones to TV boxes, but in recent years we've seen Google stating to work with more companies to integrated Android TV operating systems into their media player. Do you think Android and Android TV offerings will co-exist due to different client needs, or will Android TV just take over the whole market?
JZ: We think there are all in, the customer needs are different. Especially for the industry custom customers, they have their own special applications. We have a lot of application development like this.
CNXSoft: Staying on the Android TV subject, do you feel you have enough control of Android TV or other more general open platforms and operating systems, or can external forces such as Google, and manufacturer support limit what you can do software-wise? Would you go with platforms which have significant open source commitments?
JZ: We will do 3 side preparation
We are planning to apply for official ATV
In terms of software development, AML gives us a lot of support, so we can do lots of ODM cases.
We will have the development board next month, with rich interface and different drivers, open source code to support our customers to do application development in different industries.
CNXSoft: One recurring issue encountered by many TV boxes is the lack of DRM and Netflix support for example. Why do so few TV boxes come with Widevine Level 1 DRM for example, and few support Full HD / 4K UHD Netflix? Is it a cost issue, or do other factors come into play?
JZ: This is not only a cost issue, but also take times to apply for.
Now our some of devices can work in Netflix 4k because with Google Widevine Level 1 DRM and HDCP 2.2.
CNXsoft: Beside DRM issues, there are often video playback issues in the firmware or media player app such as the lack of automatic frame rate switching and HDMI audio pass-through while connected to an A/V receiver. Are those specific features something Shenzhen Tomato tries to address, or are they generally not that important to your customers? Besides this specific question, could you expand on features usually important or often requested by your customers?
JZ: It may be that the market positioning is different. At present, there are very few customers who give us feedback for this issue. If have client feedback, we will assist our client to solve.
CNXSoft: Firmware & security updates are important to keep the TV box secure and compatible with apps over the years. Most TV boxes now implement some kind of OTA mechanism to update the firmware and it's great. What's less clear if the support period, and users don't know whether they'll get software support for 3 months or two years. Do Shenzhen Tomato and/or their partners commit to a period of firmware updates, or do it depend on the product?
JZ: Most of our customers are ODM and OEM. They will have their own applications and server back-end, with our assistance to build their own service backstage. If they have technical problems, we will actively cooperate to solve.
CNXSoft: Some markets like the United States appear to be dominated by products from large companies such as Amazon Fire TV, Apple TV, Xiaomi Mi Box, or Roku players. Is there still significant demand for TV boxes in such locales? More generally in which countries or regions does Shenzhen Tomato business the most?
JZ: The impact of the retail market is still there, due to the existence of big brands. The amount of android TV box is increasing year by year, and more and more applications of Android TV box go in different industries, and ODM of Android TV box is increasing.
CNXSoft: Finally, would you have any new products to announce, and maybe share your views on the future of the TV box market in terms of future features such as maybe 8K video playback?
JZ: Of course, if there are chips with 8K video playback in the future, we will also develop the 8K Android TV box to go.
Moreover, the Android TV box built-in 5G, the Android TV box with Internet of Things function, and there will be a promising trend, Shenzhen Tomato Technology Co., Ltd is developing these related products.

Jean-Luc started CNX Software in 2010 as a part-time endeavor, before quitting his job as a software engineering manager, and starting to write daily news, and reviews full time later in 2011.