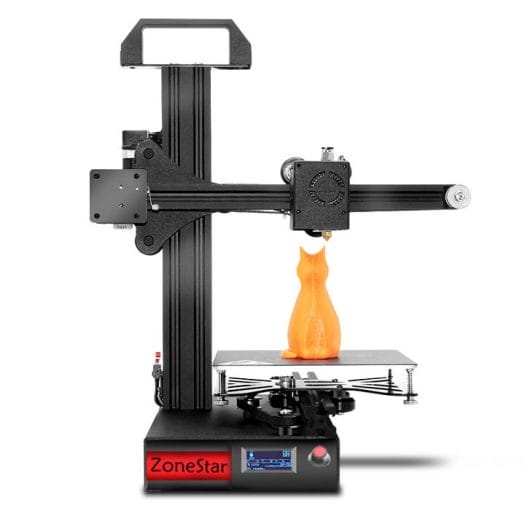 Ugh…I don't like calling these reviews. I like to say that I am sharing my experiences with the products. I have a fair bit of experience under my belt using 3D printers now but still don't consider myself an "expert". I think that I have had about a dozen come through here. Anyway on with the show. Today we are going to look at a very economical 3D printer: the Zonestar Z6. I have to say I wasn't expecting much. I read/ watch a lot of reviews about 3D printers and sub $100 printers aren't typically very good. Gearbest recently had the Zonestar Z6 on sale for $99 that Jean-Luc recently posted here on CNX Software but is currently $120. Let's see how it prints.
Some assembly required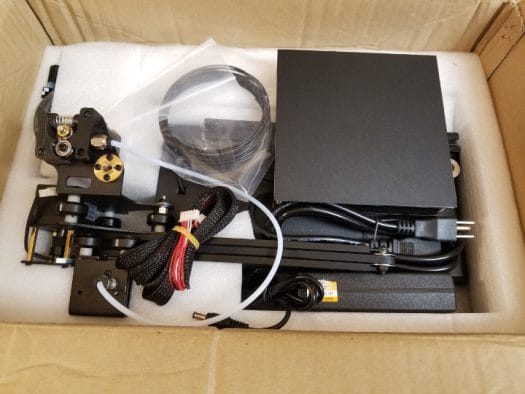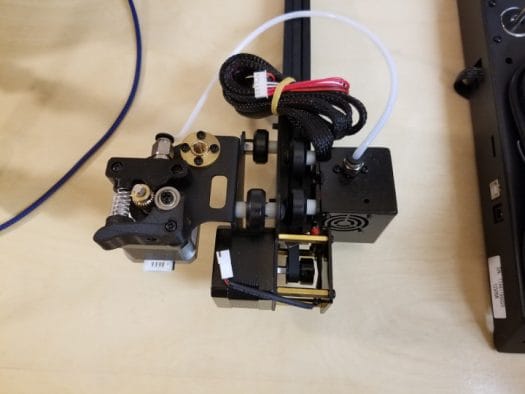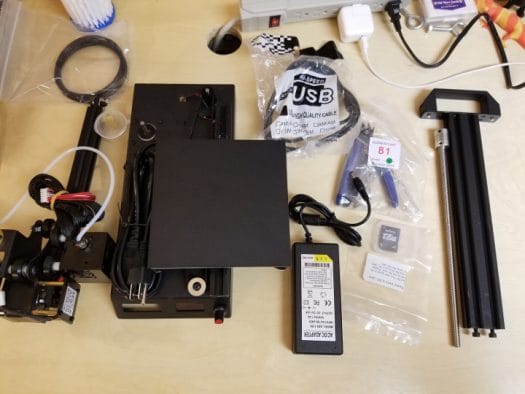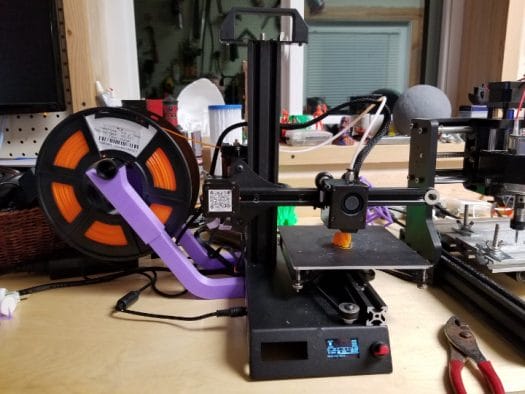 I designed a spool holder but not very good. The whole printer rocks when the full spool is on it.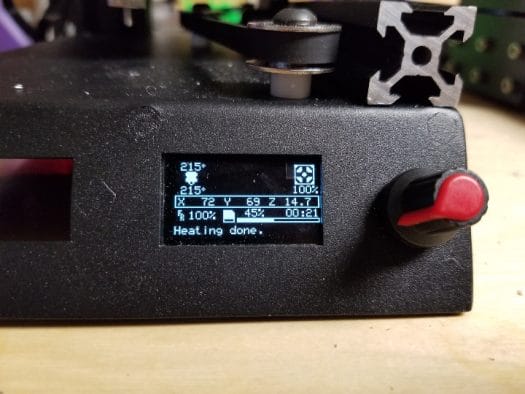 The tiny screen makes it look higher resolution and crisper.
At this price point, there are not a lot of goodies. The printer. some tools to assemble, an SD card, and a little sample of filament. I didn't do much research and I thought that it was going to be a long build but after unboxing its only a partial kit. I was up running and printing in an hour. I did a Livestream on my YouTube channel, and even with the streaming, we were up and printing quickly. I did it all without instructions but some are on the SD card.
Nearly all metal construction is surprising. The base is flimsy aluminum but ultimately was adequate. One end-stop was broke. The clip broke during shipment. It was an easy fix. I put a sticky pad on the hotend assembly so it would engage the limit switch.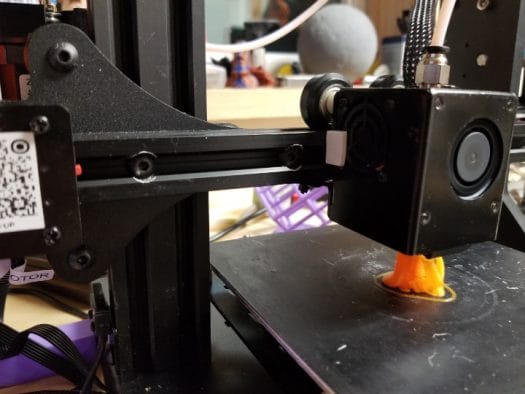 The only 3D printed part is the extruder and parts cooling duct. The cantilever design for this printer seems perfectly adequate for that s small volume: 150x150x150 mm.
During assembly, I had to tighten all the eccentric nuts to tighten the wheels. Not a big deal. One thing to note, I tightened the bed eccentric up too tight. After trying to home the first time the bed wouldn't move. I attempted to increase the stepper current….but you can't on this board. So my only option was to loosen the eccentric nut.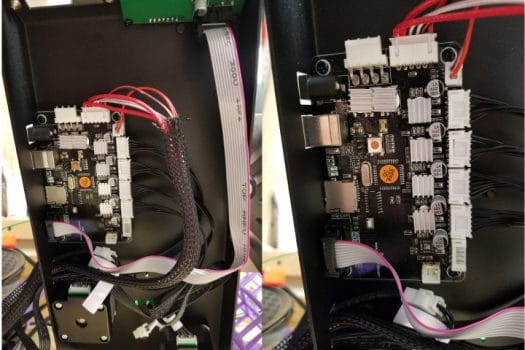 So how does it print Karl?
The unit I received prints well. Very well. I was very surprised and pleased. I literally did not have to do anything with the printer nor felt the need. Parts cooling is good. The hotend is good. It's an E3D v6 all metal clone. Took me about an hour to dial in temps and retraction settings for PLA. After PLA, I only adjusted temps for PETG and ABS….Did you catch that… I printed ABS on this little printer… Granted it was a small print. I have always heard you have to have a heated bed and enclosure but with these small test prints (see pics below) it turned out good. If I was to print something bigger I would create an enclosure out of a box and put an incandescent light in it to increase the ambient temperature.
On a whim, I also tried what was labeled as flexible PLA. I just took the gcode that I printed PLA and let it run with the flexible PLA. Super stringy but turned out pretty good for no effort. It was printed at 50mm/s which is pretty insane for a flexible. I had a couple under extruded spots but turned out pretty fantastic.
Proof is in the prints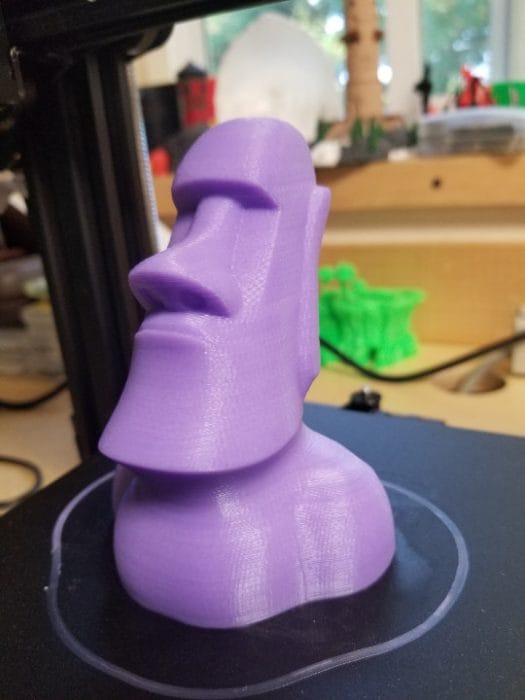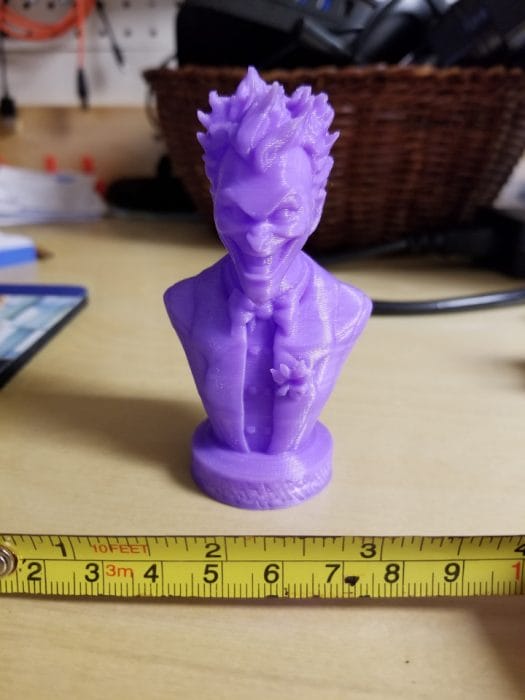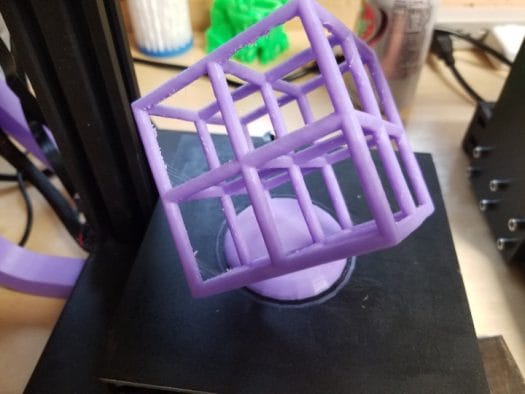 Lattice Cube Very difficult print Not perfect but I put very little effort when I sliced this. This was my second print and wasn't expecting much at this point.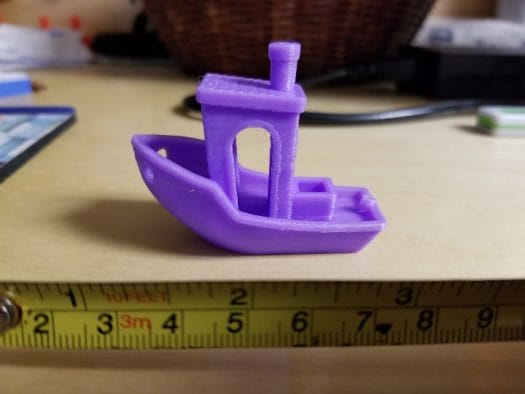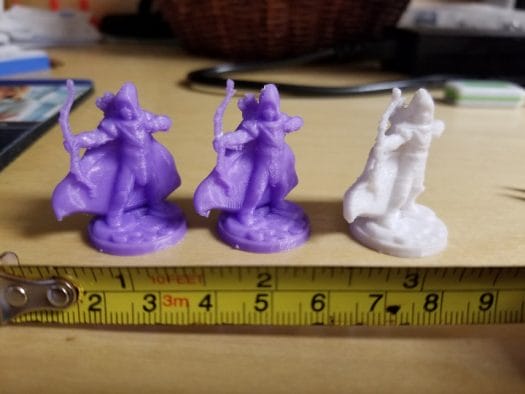 28mm miniature white is flexible PLA. Middle bow broke so I printed a second, which gave me the idea to try flexible.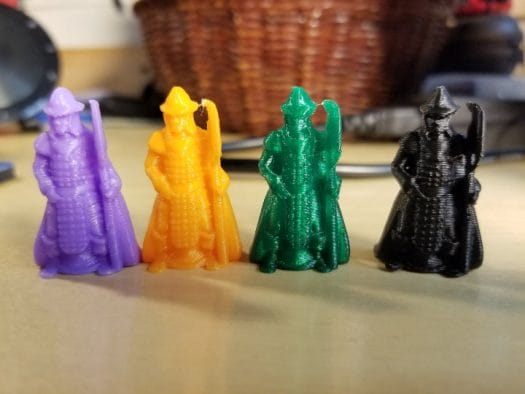 Purple and orange is PLA, green is PETG, black is ABS 28mm tall
Final Thoughts
So I went into this with very low expectations. I have only "recommended" a few printers that I have had come through my little workshop…I really hope that a few other people get this printer to share their experience and they get the same results. I think linear rods/rails are superior but wheels on 2020 extruded aluminum are popular right now. I am always afraid with wheels that 1 wheel out of tolerance can impact the movement.
The Z6 that I received prints very good. If Zonestar has good suppliers I think that they have a winner for an entry-level printer. It is literally the cheapest printer that I could find and I super pleased with the results. Now back to the recommendation part…I think so…as long as the build volume will meet your needs.
If you would like me to continue experimenting let me know. I think a good mod would be to hack a heated bed. Let me know in the comments.
I would like to thank Gearbest for sending the Z6 for review. Currently on sale for $119.99. [Update: Coupon GBJEANZ6 brings that down to $114.99]

Karl is a technology enthusiast that contributes reviews of TV boxes, 3D printers, and other gadgets for makers.