The announcement of the CutiePi, an open source tablet-based on the Raspberry Pi Compute Module 3 comes a bit late for the Pi-based tablet/laptop space. We have reported on some of the more versatile tablets using the Raspberry Pi platform, the Diskio Pi 13.3" DIY Tablet and the RasPad tablet kit, with a few more Raspberry Pi-based tablet/laptop kits also listed in the same article.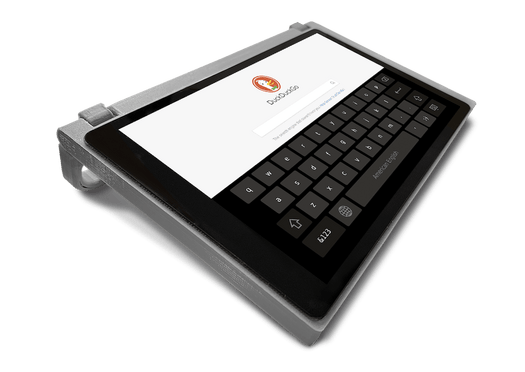 Timeline and Pricing
CutiePi Tablet has no firm release date, but the company is saying late 2019 for launch. The development team is also saying everything is subject to change, but look for the pricing to be USD $150 – $250.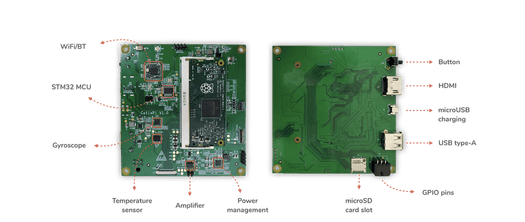 Click to Enlarge
How CutiePi is Different
The tablet is different in its thinner design and in the software designed specifically to use Linux Raspbian OS for a touch screen platform. There are readily available source code and case plans for the ambitious developer who would like to build the unit from scratch. All the source files for MCU, firmware and design plans can be found on GitHub.
The Unit Proposed
The entire tablet is an 8-inch touchscreen display and does not need an external keyboard, mouse or really any other hardware. On the inside is a Raspberry Pi Compute Module 3, carrier board and the software for the touchscreen to work with Raspbian OS.
Specifications
| | |
| --- | --- |
| Hardware | Raspberry Pi Compute Module 3+ Lite |
| Display | 8" IPS LCD (1280×800) |
| Battery | Li-Po 4800 mAh |
| Connectivity | WLAN 802.11 b/g/n, Bluetooth 4.0 |
| I/O | 1x USB type A, 6x GPIO pins, 1x microSD slot |
| Dimensions | 124(W) x 209(H) x 12(D) mm |
| Weights | 350g |
| OS | Raspbian + UX built with Qt |
The Lightweight and Thin Design
The unit is thinner than other Raspberry Pi tablets and the developers pointed out that the height and weight are due in large part to the use of the Raspberry Pi Computer Module mounted on a carrier board, rather than the full-size Raspberry Pi SBC. The entire unit is to weight around 350 grams.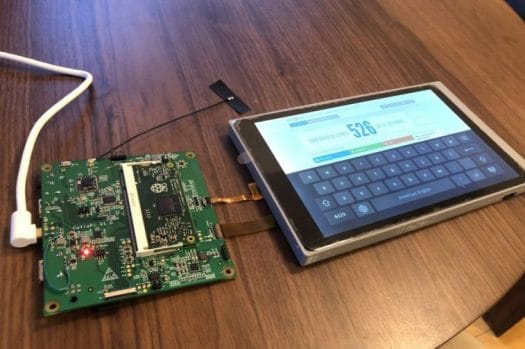 A Slight Inconsistency
The User Interface that was designed for a touchscreen environment, is based on Qt, and that makes sense with the name they have chosen for their device. Images we have included here are showing both an exploded type of setup with a carrier board with the mounted RPi Compute Module separate from an 8inch tablet, while the device website is showing a tablet in a neat case with a folding handle that can double as a stand.
You'll find more details on the project website. Some of the information in this article was taken from the article on Liliputing.com.


Stephen started writing about technology after publishing sci-fi short stories. His first White-Paper, written in 2008, was well received and inspired him to continue writing about technology. Today he writes in the technology space full time, covering a multitude of topics. During the time he wrote part-time he edited hundreds of titles for large publishers, in science and technology. He lives in Staten Island, with his wife and children.