[Update August 24, 2019: CNX Software has received a message claiming the project is a scam (identity theft):
This is Li Yunjian, the Owner of following company :
GST Communication Co., Ltd (Hongkong)
深圳市杰仕特通讯有限公司 (China Mainland)
Our Website on Alibaba: https://chinagstgroup.en.alibaba.com/

This is a fraudster illegally using our company information to scam
]
[Update October 2, 2019: Gemini Dual Screen Laptop crowdfunding campaign is up again, but references to "GST Communication" are gone]
Note by CNXSoft: The campaign is under review and they have stopped taking contributions. I can only assume it's a trademark issue because Intel did not like them to use the name "Gemini". If it's indeed the case, It should be resolved with a new name. We'll remove this notice when/if the campaign comes back online.

The Chinese company GST has been running a crowdfunding campaign for the Gemini, a dual-screen laptop, with the ability to be used in several different iterations. Billed by GST to be an affordable, yet versatile and powerful two display computer system, essentially made up of two tablets working together as a single unit.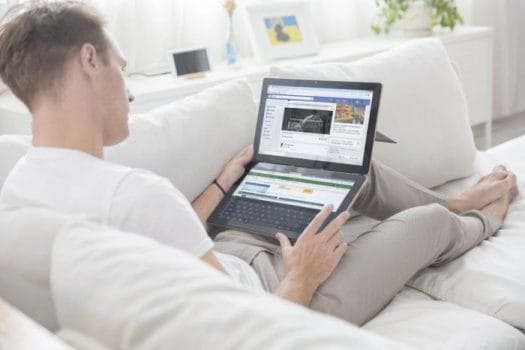 Gemini Reality and Crowdfunding
The company claims the setup is all-in-one, touchscreen laptop, a two-tablet system, and portable dual-screen workstation. Not a new or unique idea, but it has great potential and its share of high expectations to meet. As of 8/21/2019 the campaign on Indiegogo.com (archive.org) is under review and no longer taking contributions. However they managed to raise well over $600,000 at the time, and the Gemini still seems to be online, if not yet in production. The ship date is said to be March 2020, and all are waiting to see if the Gemini will rig sails and get off the production docks.
Does It Function As Claimed?
The display setup is not new, with several models on the market including a Lenovo laptop very comparable to the Gemini. The system uses two screens with proprietary software joining them together, making them work in unison. That being said, the video which is making the rounds to show prospective users how easy it is to work across the unified screens is jumpy, and hard to understand, with bad audio.
The basic options for the Gemini are fairly straight forward, and others have tried it to limited success.

The Two-Screen Arrangement Options
There is a choice of two overall screen sizes, 13.3 inches, and 15.6 inches. Once it is unboxed the basic setup is one screen functions as a display while the other is a virtual keyboard and extended display. Another scenario is two tablets side by side working in seamlessly across both displays. The third scenario is two displays attached to a physical keyboard. The video did show the use of the two displays in conjunction with each other, but it was far from seamless and looked rather cumbersome.

Specifications and a Long-Uptime Battery
The system can be either an Intel i5 or i7 8th gen quad-core processor, with Intel UHD graphics, 10-point touch screen, and 8 GB or 16 GB RAM, Windows 10 and 2560 x 1440 Screen resolution. The really big claim that the company is making is the battery in the tablets is said to last 13 hours, consistently, for both sizes of the system. Pricing starts at $498 for the Core-i5 laptop with two 13.3″ tablets.
The information used in this article was found on liliputing.com and gstgemini.com.

Stephen started writing about technology after publishing sci-fi short stories. His first White-Paper, written in 2008, was well received and inspired him to continue writing about technology. Today he writes in the technology space full time, covering a multitude of topics. During the time he wrote part-time he edited hundreds of titles for large publishers, in science and technology. He lives in Staten Island, with his wife and children.