Google Coral Development Board Camera Series
e-Con Systems has announced a camera series that can be used with the Google Coral Development board. There are two models: e-CAM50 CUCRL is a 5.0 MP MIPI CSI-2 camera and e-CAM30 CUCRL is a 3.4 MP MIPI CSI-2 camera.
Both Have Features In Common
Both support a variety of resolutions and were developed for AI devices. The cameras are color and fixed focus and can be connected directly to the Coral Development Board through P1 and J15 camera connector.
Background on Google Coral Development Board
The Google Coral Development board was reported on extensively since its release in 2019. Two articles for the Coral Development Board and its most recent addons are the Google Coral Development Board announcement and the Coral Development Board's latest mPCIe and M.2 cards.
Jetson Nano and Rock960 SBC's Cameras

e-Con Systems previously made cameras for other SBC's including NVIDIA Jetson TX1/TX2 cameras and cameras for Rockhip RK3399 based Rock960 development board, which are similar to the e-CAM50 CUCRL and e-CAM30 CUCRL. There is also a new camera for the NVIDIA Jetson Nano, called e-CAM50 CUNANO 5.0 MP.
Applications
The cameras are based on the AR0521 CMOS Image Sensor from ON Semiconductor, and designed for Coral Edge Computing and AI prototyping. Some of the applications could be smart cities, parking lots, security programs, and medical devices.
e-CAM50 CUCRL 5.0 MP MIPI-CSI-2 Key Features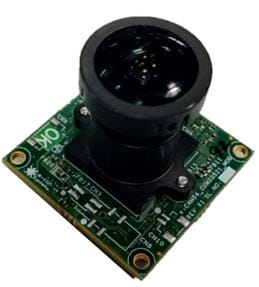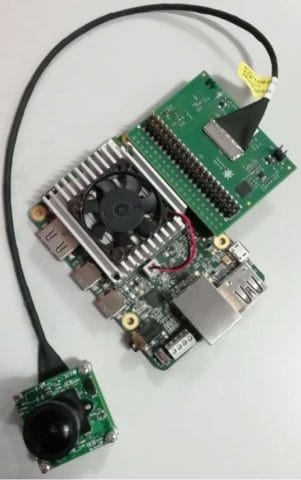 Pictured here is the e-CAM50 CUCRL – The e-CAM30 CUCRL is identical in housing and board dimensions.
Module – e-CAM55 CUMI0521_MOD – 5MP MIPI Camera
S-Mount System for the Mod
Interface – High-speed 4-lane MIPI CSI-2 interface
Google Coral development board support
Operating Voltage: 5V, Current: 232mA
Linux camera driver (V4L2) for 5.0 MP MIPI CSI-2 camera module
Temperature – -30°C to 70°C
Supported Resolutions – VGA(480)-FPS 53, HD(720)-FPS 70, FHD (1080)-FPS 65, QHD(1440)-FPS 38, 5MP(1944)-FPS 28
e-CAM30 CUCRL 3.4 MP MIPI-CSI-2 S Key Features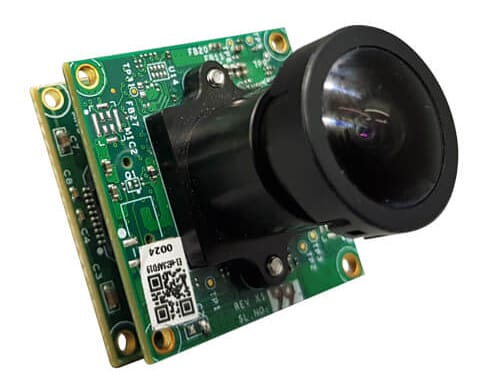 Key Features are the same as e-CAM50, except as noted below
Module – e-CAM30A_CUMI0330_MOD – 3.4 MP Camera Module with
S-mount System for the Mod
Operating Voltage : 3.3V +/- 5%, Current – 245mA
Resolution – VGA, HD(720) FHD (1080p) and 3MP, all 60 FPS – 3.4MP 50 FPS
AR0330 CMOS Image sensor from ON Semiconductor
The introductory offer for the e-CAM50 and e-CAM30 is listed online in the web store on the company website. The product pages for the e-CAM50 and e-CAM30 have the latest information on both cameras.
e-CAM50 CUCRL is $85.00 USD for an introductory period, after which the price will be $99.
e-CAM30 CUCRL is $79.00 USD is the standard price.

Stephen started writing about technology after publishing sci-fi short stories. His first White-Paper, written in 2008, was well received and inspired him to continue writing about technology. Today he writes in the technology space full time, covering a multitude of topics. During the time he wrote part-time he edited hundreds of titles for large publishers, in science and technology. He lives in Staten Island, with his wife and children.