In 2015, a UK-based team launched a mini IoT development board called CodeBug. The same team has now come up with the CodeBug Connect IoT Development Board. CodeBug Connect is a new wearable micro-computer that brings IoT to everyone and aimed at educators and young makers.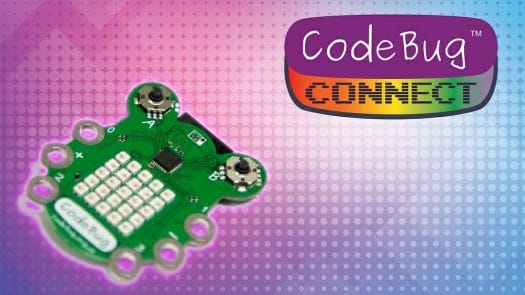 Upgrade to the original CodeBug
This comes as an upgrade to the original CodeBug. The new development board retains its original cuteness and petite proportions but adds full color to the grid of 5×5 LEDs. The original buttons have been upgraded to mini joysticks, making them more suitable for games. The touch-sensitive, croc-clip connectors 'legs' that serve as I/O pins remain, as does the 0.1" header socket.
"This year has shown our reliance on connected technology — with CodeBug Connect we wanted to make this technology accessible so everyone can build their own IoT devices and no one is left behind. The technology in our original CodeBug has been used by over a million people to take their first steps in coding and electronics and we now want to allow people to do more." – Dr. Andrew Robinson, Engineering Director.
For students, it comes with the option of drag and drop blocks and goes up to powerful Python text programming for developers.
CodeBug Connect Specifications
For the new IoT wearable device, the IDE uses a refactored version of MicroPython, a version of Python 3.
The board can use C or C++ and Arduino compatible libraries and toolchains.
Codebug Connect comes with an Atmel SAMD21, the same chip that has powered Arduino Zero.
An upgrade to the original CodeBug, this has an onboard Accelerometer with 4 GPIO legs, including high impedance sensing for detecting touch.
Four cores from heterogeneous processors, 4MB flash storage, and built-in 2.4GHz 802.11 b/g/n Wi-Fi 4
The device will come with the proprietary Pyiotos hybrid OS.
It also comes with a 6-pin GPIO 0.1″ header configurable for UART/I2C/SPI, I2S, or analog audio out
Add-ons
The mix and match sensor add-ons make it more fun to develop new projects to measure almost everything like temperature, pressure, humidity, UV, light intensity, and color. Some of the sensors include Envirosense, GPS, PIR, air quality, etc.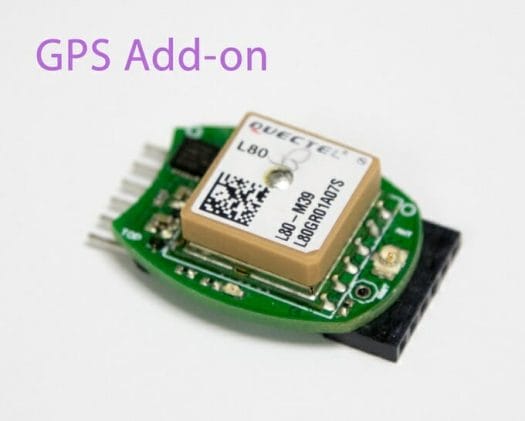 With GPS and air quality sensors, one can locate which areas of the city have better air quality. This option of mix and match add-on sensors has given the developer more room to develop interesting and fun applications.
Documentation to get started with CodeBug Connect has not been released yet. We expect it to be similar to the one provided for the original CodeBug.
CodeBug Connect IoT Development Board is now live on Kickstarter and has reached the 6,000 Euros funding target. The pledges start at 27 Euros with shipping from March 2021, although there's also a Special Edition shipping in time for Christmas with a 40 Euros pledge.
Source: All the figures are from the Kickstarter campaign.

Abhishek Jadhav is an engineering student, RISC-V Ambassador, freelance tech writer, and leader of the Open Hardware Developer Community.