I've recently started using my Android phone as a mobile hotspot with mixed results so instead, I've switched to using PinePhone as a hotspot with Manjaro Arm Linux with Plasma Mobile instead, and performance seems much more stable now.
Early this year, I received Pinephone with PostMarketOS beta, and after playing with it a bit I did not do much with it so far. But in recent times, I've been staying in various places without WiFi, so I purchased a lost cost SIM card with a one-year cellular data plan to be able to work from any location using my Android 10 smartphone (Huawei Y9 Prime 2019) as a mobile hotspot. It works most of the time, but sometimes I have massive packet loss, and the only way to recover is to turn off and on the hotspot, and in some cases even reboot the phone. Playing with settings on the phone or my laptop did not help, so instead, I decided to make use of my PinePhone and use it as a mobile hotspot to see if things improved.
[Update: As of August 25, 2021. I recommend Mobian to use PinePhone as a hotspot it's the most stable OS at this time. See instructions for the Phosh shell]
Installing Manjaro Linux Arm to Pinephone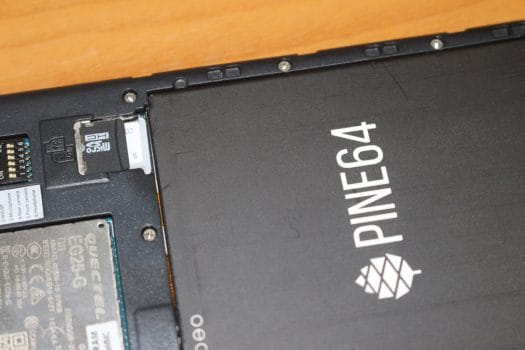 I initially configured the access point and hotspot in PostMarketOS, and it works fine, since that was the beta version, and I was asked to manually upgrade, I decided to go with the default OS for PinePhone: Manjaro Linux Arm with Plasma Mobile. I struggle a bit with the upgrade, but finally, I managed thanks to JumpDrive 0.8 image (pine64-pinephone.img.xz) together with Manjaro-ARM-plasma-mobile-pinephone-20210807.img release on Github.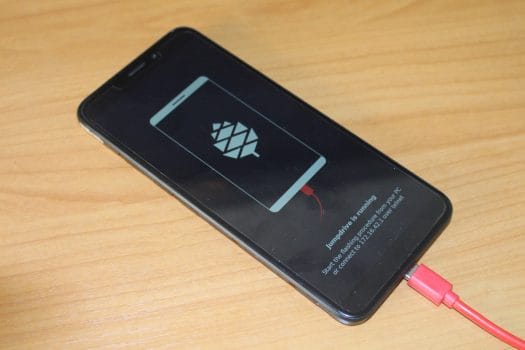 I'd recommend doing everything from the command line, especially when using Ubuntu or another Linux distribution to flash the firmware.
Mobile Hotspot configuration with Manjaro Linux Arm
In order to enable the hotspot, we can go Settings->Hotspot, enable it, add an SSID or use the preselected one, plus a password, and click save.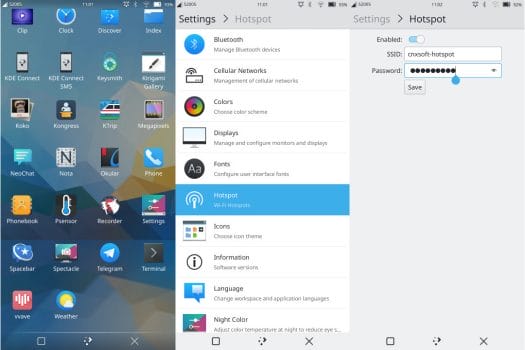 At this point, it's not working just yet as we haven't configured an Access Point.  To do so, simply go to Cellular Networks in the settings, then Access Point to add the configuration for your cellular network provider.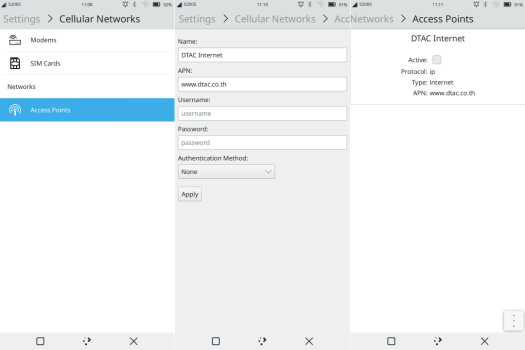 The exact configuration will depend on your provider, but for DTAC I had to set the name (DTAC Internet), APN (www.dtac.co.th), and select the authentication method (None). After configuration, it did not show as Active and as you can see from the icon on the top bar, cellular connectivity did not work.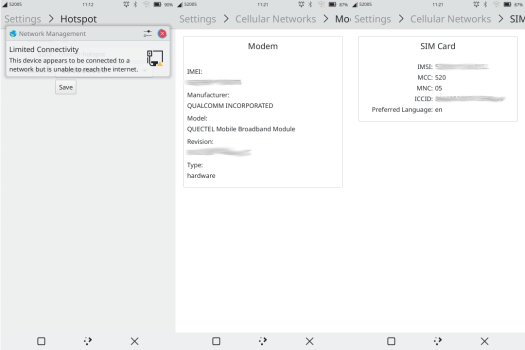 An indeed I got messages like "The modem shows no carrier" and "Limited connectivity". I went to check info about the modem and SIM card and everything looked properly detected, and I could even receive phone calls, but just not data. There's a discussion about 4G connectivity issues with Manjaro Linux on Pinephone where other people are having trouble connecting to cellular networks as well.
But I used to oldest trick in the books to make this work… I rebooted the phone!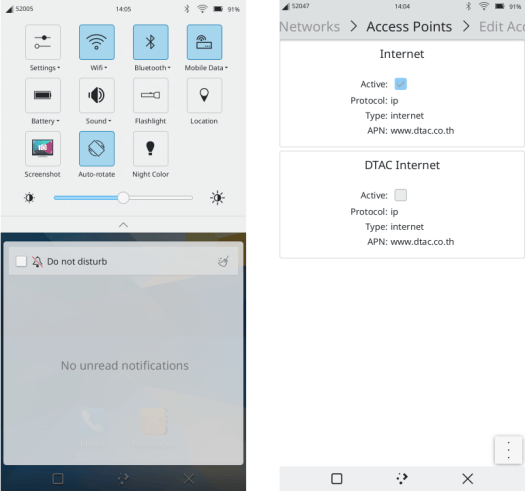 Cellular connectivity magically works, and the system automatically added an "Internet" access point without using the manually defined one. Not sure exactly what happened here, but at least the connection (DTAC 10 Mbps) is working fairly well as we can see from the SpeedTest screenshot from my laptop connected to the Internet through Pinephone's hotspot.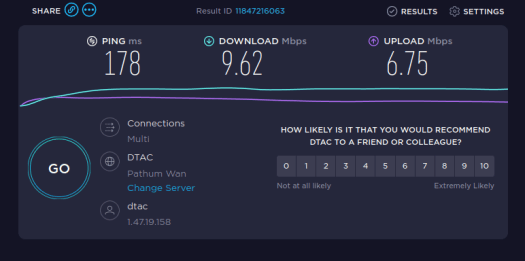 We have to see how well it performs over time, as the packet losses often occur after a while. I'm at home with broadband fiber now, but I'll be testing the PinePhone hotspot more thoroughly in the next few days. What is not so reliable right now is the 4G connection, as after the phone went into sleep, and the " The modem shows no carrier" popped up again.
PinePhone hotspot with PostMarketOS or Mobian (Phosh shell)
In order to have a backup plan, I've also installed the latest version of PostMarketOS on a MicroSD card, as it worked well out of the box with the beta version.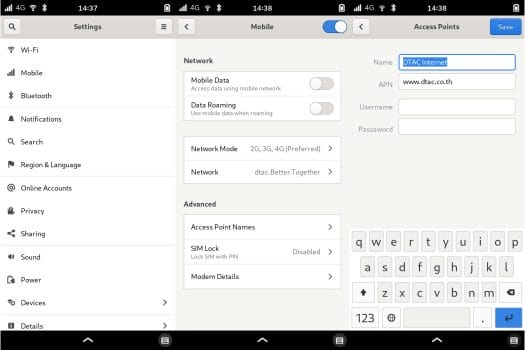 First, let's go to Settings->Mobile to enable Mobile Data. At this point, we'll be asked to create a new access point with Name, APN, and eventual user name and password.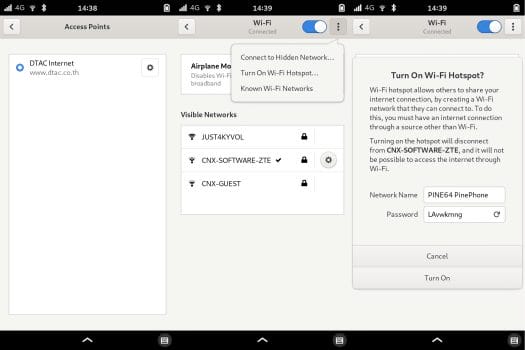 At this point cellular connectivity should work, we can now go to Wi-Fi setting, tap on the three dots icon on the top right corner,  and select Turn On Wi-Fi hotspot. We'll be asked to create a password or generate one automatically, before clicking on Turn On to enable the hotspot.

Jean-Luc started CNX Software in 2010 as a part-time endeavor, before quitting his job as a software engineering manager, and starting to write daily news, and reviews full time later in 2011.