Last month, I received Reolink Go Plus 4G smart security camera with 4G LTE connectivity, vehicle/human detection support, and powered by a solar panel. In the first part of the review, I did an unboxing, added the camera to the Reolink Android app, and confirmed it worked with my DTAC SIM card.
I've now installed the camera and had time to test more of its features, so I can report my experience with the security camera.
Reolink Go Plus 4G camera and solar panel installation
I wanted to use the camera near the gate that's outside of (reliable) WiFi range. So I found a piece of hardwood to which I attached the mounts of the camera and solar panel…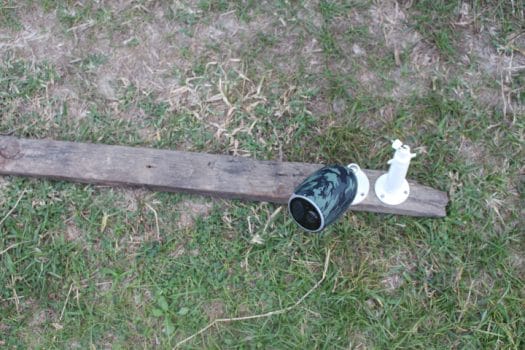 … and attached it to the wall. My current installation works for testing, but it's not the most secure as the camera is quite visible and only placed a little over 2 meters above the ground. So a thief could easily remove the camera and disconnect the battery before entering the premises.
Everything is weatherproof and the solar panel and camera should withstand the rainy season here coming in 5-6 months. I managed to find a TrueMove SIM card valid for 6 months with a 4 Mbps / 20GB data limit that does fine for this use case and costs a little over $10. That means data connection for the camera would cost me around $20-$25 a year. That's in Thailand.
Reolink Go Plus 4G features (Android app)
I've already tested WiFi or/and Ethernet-connected Reolink cameras such as Reolink Argus Eco and Reolink RLC-810A, where I go into more details about the app, so in this review, I'll mostly focus on the results and differences again earlier models.
I still really like the vehicle/person detection algorithm since it's so vastly superior to just using PIR motion with far fewer false positives with the added benefits of being able to store even for more days on the same SD card. It's not perfect though, as for instance, if a car is parked and a bird, dog, or cow pass by, it will still be detected as a vehicle event since motion is detected and there's a car in the frame, even though it's not moving at all. Motorbikes are usually detected as humans rather than vehicles.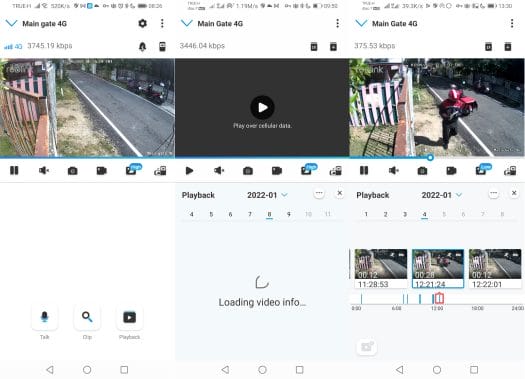 The app comes with live (left) and playback (right) views. When using other Reolink WiFi cameras I often have troubles playing the live video and the playback section is unreachable unless I'm really lucky. Those cameras are just about 6-7 meters from the router but the signal has to cross three walls and it causes issues. I had no such issues with the Reolink Plus Go 4G camera and I could play video each time I tried. What did not work all the time was loading the list of the recorded video, and it can be stuck in the "loading video info" for a while. I usually go back and try again and it works. The filtering of people, vehicle, motion is really useful, and as you can see from the screenshot on the right above the camera only detected a few events during the day.
Note solar-powered security cameras are convenient to install, but they are not perfectly secure as some events may be missed. For optimal security, nothing beats Ethernet plus a network video recorder for 24/7 video recordings. If the system has built-in AI features, it can then flag vehicles/persons within the video streaming, and if an event was somehow missed you can always access it.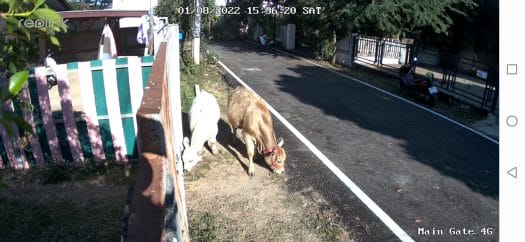 Videos can easily be downloaded to your phone from the app. Here's a day sample:
and a night sample:

I also use the security camera to check when I receive mail and since I'm living between two homes right now and it helps a lot. I can zoom the playback, and although it's not clear enough to read anything on the envelope, and I still guess what the letter is.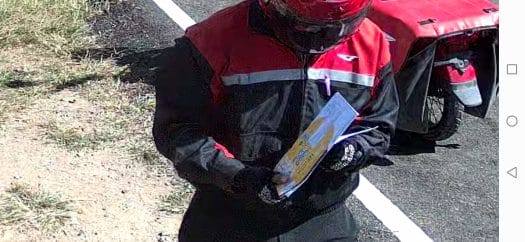 The camera also comes with a speaker and microphone which can be used for 2-way audio, but I had a 2-3 seconds audio delay, so talking is awkward, and I will probably not use it at all. Another feature is the siren. It's not very load tough…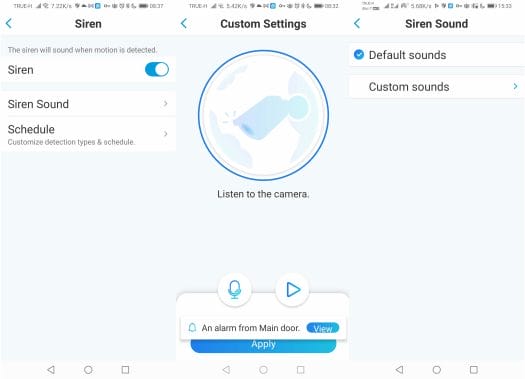 Here's a sample for the default siren.
and another one with a custom sound.
The settings are about the same as in my previous reviews.
This time I tried the time-lapse…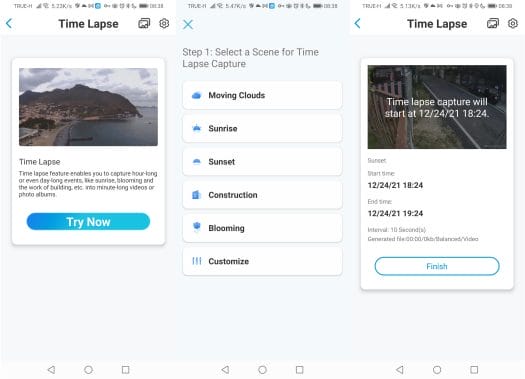 Here's what it looks like.
Conclusion
The solar-powered Reolink Go Plus 4G security smart security camera works much more reliably over 4G LTE than the WiFi cameras from the company. I never had a problem playing the live feed, and playing recorded videos worked most of the time, as I experienced difficulties/delays in loading the list of captured videos from time to time. Using the (paid) cloud service from Reolink can help with regard to the latter, but you'd have to watch data fees in that case. I've never seen the battery level go under 90%, and the vehicle and person detection works well. It reduces false positive compared to PIR motion cameras a great deal, and as a result, saves the user a lot of time, plus indirectly extend the capacity of the microSD card since it's possible to store several days of videos without quickly filing the storage device.
The video quality looked fine to me both during daytime and at night, although it's not going to beat the quality of spotlight cameras at night. One feature that disappointed me is the two-way audio as the lag was 2 to 3 seconds during my testing. The customizable siren sound is nice, but the volume is not very high, so it's something to keep in mind. All-in-all I'm satisfied with the camera so far, and I will continue to use it.
I'd like to thank Reolink for sending the camera for review. The Reolink Go Plus 4G camera and solar panel bundle reviewed here can be purchased on Amazon for $249.99, but you'll also find it on Reolink shop.

Jean-Luc started CNX Software in 2010 as a part-time endeavor, before quitting his job as a software engineering manager, and starting to write daily news, and reviews full time later in 2011.