To date, the smallest mini PC I've even seen is probably CX-01 powered by Telechips TCC8925 Cortex A5 processor, but Smartvote, a Hong Kong based company, has designed an even smaller device based on Rockchip RK3066 called SmartCandy, a feat achieved by locating the Wi-Fi module and full USB ports in an external cable.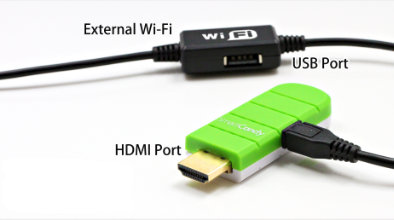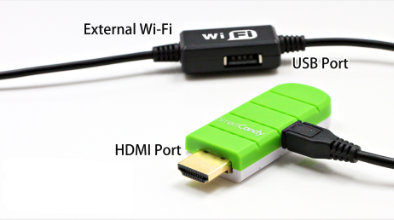 SmartCandy specifications:
SoC – Rockchip RK3066 @ 1.6 GHz + Mali-400 MP4 GPU
System Memory – 1GB
Storage – 8GB NAND Flash + microSD slot
USB – 1x USB OTG
Video Output – HDMI 1.4a
Dimensions – 68 x 29 x 12mm
That's it, no Wi-Fi, no full USB ports. Luckily, it's sold with an external cable / box that you can connect to the microUSB port to add:
Wi-Fi – 802.11 b/g/n
USB – 1x or 3x USB port, depending on model
Ethernet – With 3x USB port model only
The device runs Android 4.1 at this stage. You can compare the size of SmartCandy's PCB against a standard RK3066 mini PC PCB below. That's small!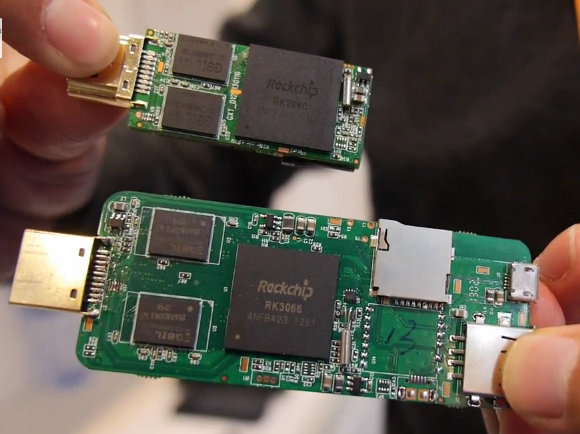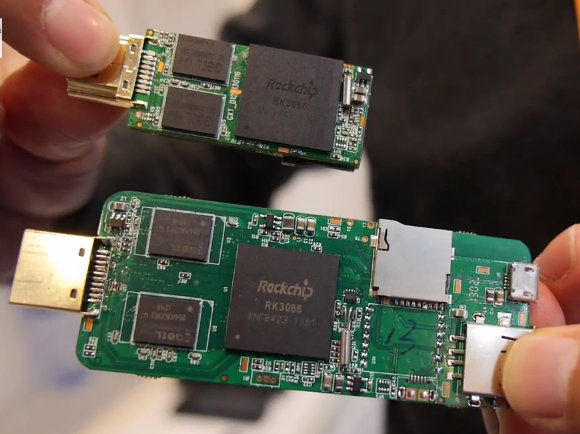 Charbax interviewed Smartvote at HKTDC, in mid-April, and we learn the device (and Wi-fi/USB cable) costs $35 per unit for 100-unit orders, a little bit more than the standard RK3066 mini PC which sells for $32 for 100 orders.
At the end of the video, they also showed another device called TravelCase, another mini PC / HDMI stick powered by either AMLogic AML8726-M3 or MX, and that supports HDMI, VGA and AV output, also selling.
You may find more information on SmartCandy website. Bear in mind, however, the SmartCandy currently shown in their website is an earlier version based on Telechips TCC8925, but the features appear to have remained the same.
[Update: As per Gabe's comment below, DealExtreme sells a device called UG001 that looks very similar with RK3066, the same dimensions, and an external cable with Wi-Fi and USB]