Miracast Adapters Coming Up with Mediatek MT8636 SoC
It's already possible to use Android mini-PCs such as T428 as a Miracast adapters, and we've also seen low cost HDMI dongles based on Actions Semi ATV6003 and Rockchip RK2928 that should eventually work as Miracast adapters, and sell for less than $30 retail. But there's now a new SoC targeting DLNA/Miracast adapter: Mediatek MT8636. I don't have any details about the SoC itself, but I could find a few Chinese company working on the solutions, and the most common is the one shown below, which can be called W18, SH-18, or WFD-04 depending on the company.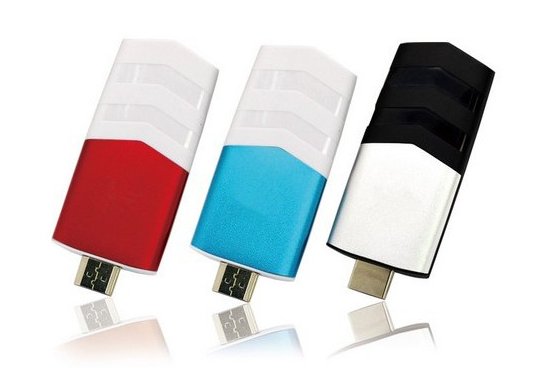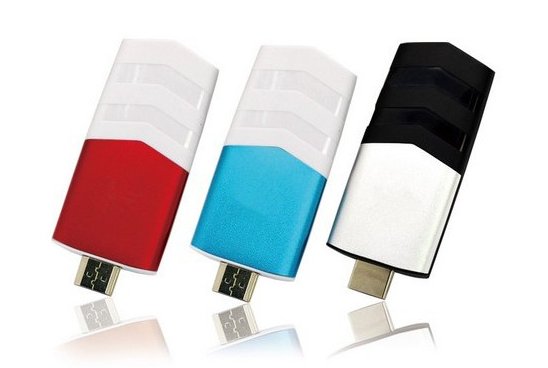 The device is said to have the following specifications:
SoC – MT8636 highly integrated SOC
System Memory – 128MB DDR3 (TBC)
Storage – 128 MB Flash (TBC)
Wi-Fi – MT7601 WiFi 802.11b/g/n with Wi-Fi direct
Video Decode – 1080p H.264 (MPEG-4 AVC) CBP, MP, HP at L1 to 4.1
Audio Decode – LPCM and optional AAC
Video Output – HDMI V1.4, HDCP 2.x (optional)
Wireless display content up to 1080p HD resolution, with latency <200ms
USB – microUSB for power
Power consumption – Up to 2.5W (5V/500mA)
Dimensions – 38 x 90mm
Hopefully the latency will be less than 100ms most of the time, and not just less than 200ms, as greater latency would affect the user experience. As usual, it's very difficult to find the manufacturer, but I assume it could be Menoda Technology, a Shenzhen based manufacturer, that sells the device as W18. There's also another company called RFTech that makes CPM218, a device with similar internal specifications, but a different enclosure.
The only information about price I could currently find is a 50 pieces lot on Aliexpress that goes for $45 per unit, which IMHO is too high for this type of product. There's also a quick start guide on this Aliexpress page that shows the list of supported devices including Samsung Galaxy S4/S3/Note II/Note 10.1, Nexus 4, LG Optimus G, etc…
[Update: W18 is available for $32 including shipping on AliExpress
]