I reviewed Vorke Z3 Android mini PC last month, the first mini PC I've received with a USB type C port capable of handling video output too. I could see support for dual HDMI displays in the firmware, but at the time I did not have a USB type C hub with HDMI output. But Dodocool sent me their DC30C USB type C hub so I've finally been able to give a try.
Dodocool DC30S Specifications
USB Input – 13 cm USB 3.1 Type-C cable
USB Outputs – 3x USB 3.0 type A ports up to 5 Gbps; 1x USB 3.1 Type-C PD charging port
Video Output – HDMI port
Storage – SD & Micro SD card reader
Dodocool DC30S Unboxing
First the package which gives basic info about the USB hub.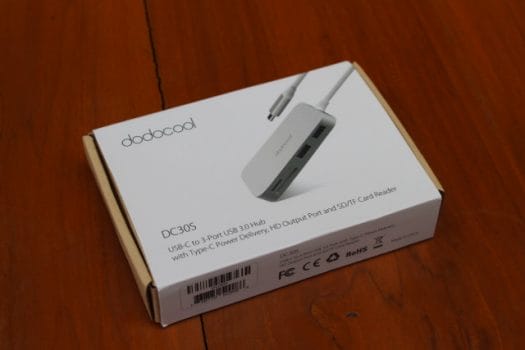 The device comes with a warranty registration card, and a multi-language user manual.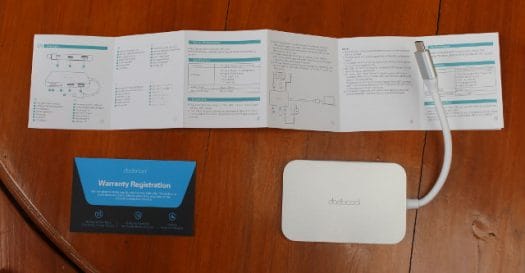 One side comes with the SD and micro SD card slots with LED indicator, and two USB 3.0 ports…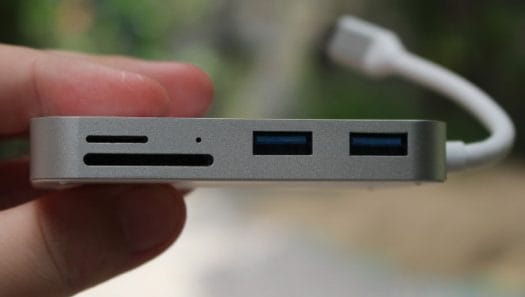 … while the other side includes a USB Type C female charging port, HDMI output, and another USB 3.0 port.
Using Vorke Z3 USB Type C port with Dodocool DC30S USB Hub
I found a two USB flash drives, and a SD card that I connected to the USB hub, as well as an HDMI cable connect to a Full HD TV, and my phone's charger.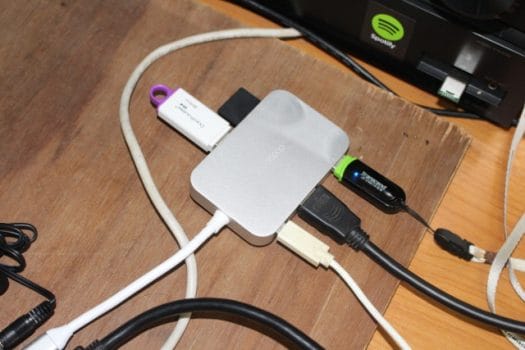 I connected the USB Hub to Vorke Z3 mini PC, and extra cables to another 4K TV, and Ethernet switch, as well as a dongle for my air mouse.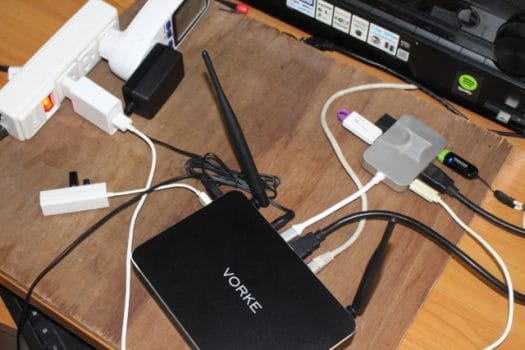 At first I did not connect the USB type C charger, and the storage devices would not show, and while my Full HD TV would detect something was connected via HDMI, it would show "No Signal". I tried to connect the HDMI cable from the USB hub to the 4K TV, and I had the same problem. So I connected the USB power supply, and I could see the power draw from Vorke Z3 drop by about 2 Watts, but I would still not be able to use anything connected to the USB hub. Later I tried to disconnect and reconnect the USB hub, and magically everything worked (almost) as expected. It looks like disconnecting the USB type C port supply and reconnecting it may have an effect too.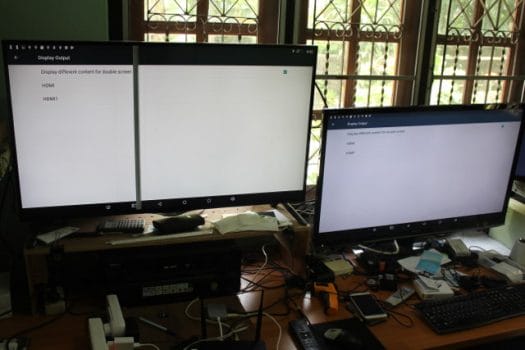 We have the 4K TV on the left connected directly via Vorke Z3's HDMI port, and the Full HD TV on the right connected via the USB type C port through DC30S's HDMI port. The option "Display different content for double screen" did not work for me, so I could just use it to mirror the display, but that's related to Vorke Z3's firmware, not Dodocool's USB hub.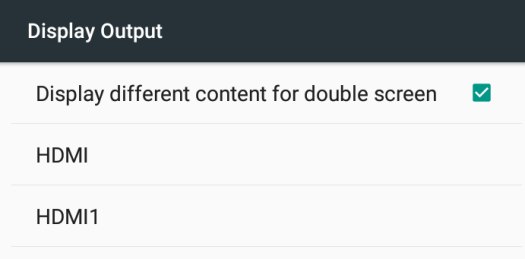 HDMI1 is the output for the USB type C port, and I set it to 1920×1080 @ 60 Hz. That's the maximum resolution via Vorke Z3's USB type C port according to GeekBuying.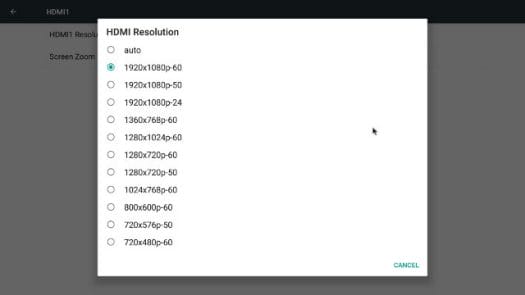 Storage also worked fine, but all USB flash drive were boot drives, and not recognized the TV box, I had another random USB flash drive, and I could mount and navigate LIBREELEC partition, as well as copy files to it.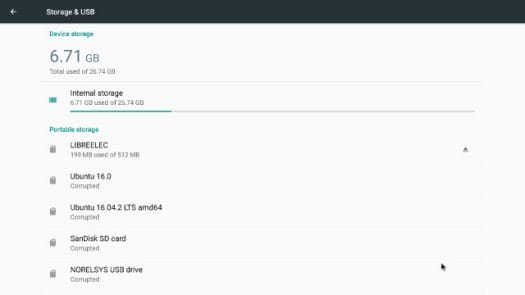 A final test was to connect my USB 3.0 drive, and first I would get no storage shown at all. I disconnected the power supply, and suddenly it was detected, and got mounted, but there seemed to be power issues with the HDMI port of the USB type C shown on and off in my TV. I reconnected the USB power adapter, and got everything to work again. I ran A1SD bench to check whether I could still get the same 90 MB/s read/write speeds I got when the hardware was directly connected to the USB 3.0 port of the mini PC, and that was the case. I don't have hardware to test the 5 Gbps bandwidth.
I'd like to thank Dodocool for sending a review sample, and if you are interested, you can purchase DC30S USB type C Hub on Amazon US for $26.99. You may also want to check the product page.

Jean-Luc started CNX Software in 2010 as a part-time endeavor, before quitting his job as a software engineering manager, and starting to write daily news, and reviews full time later in 2011.