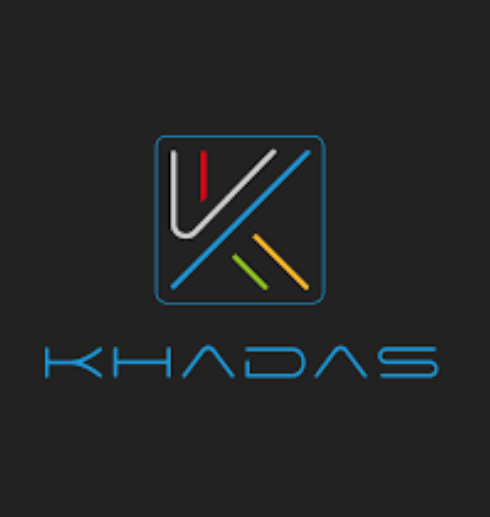 Hey Karl here with a look at a preview of Android on the Khadas edge. Jean-luc has done 2 parts already. The first one looking at the hardware side, and a second looking at Ubuntu. A third img is available that for LibreELEC. The initial release was very barebones, and the 2nd version is much more polished with the Play Store installed now and overall feels snappier. Khadas is supposed to be sending an Edge over to Super Celeron, and I hope they follow through.
DHL
DHL really messed up my board. Here are some pics.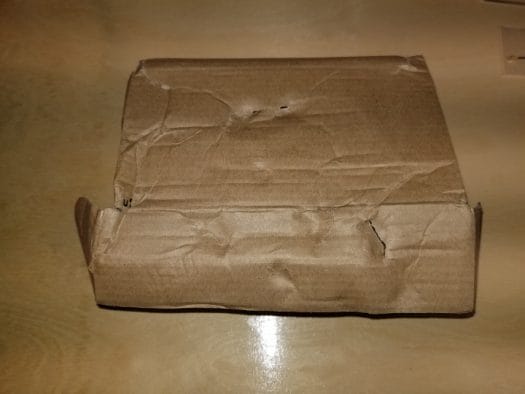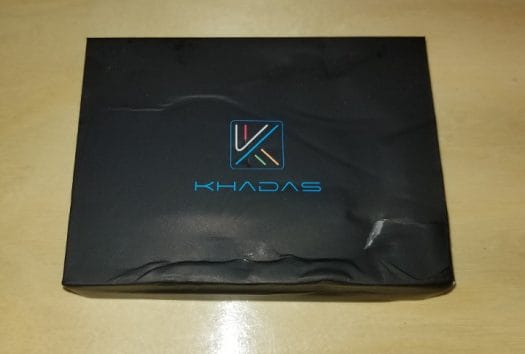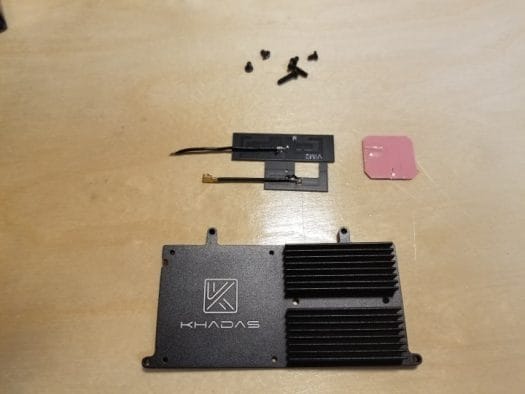 I will only be testing with Ethernet because the WiFi antenna got damaged badly and even bent the heatsink. I think the board is slightly damaged as well. I can only flash using the buttons on the board and not the carrier board. Everything else seems OK.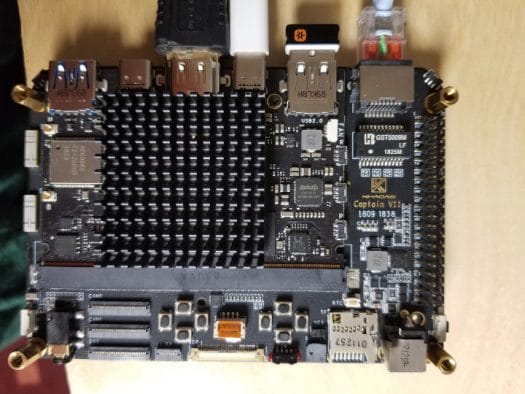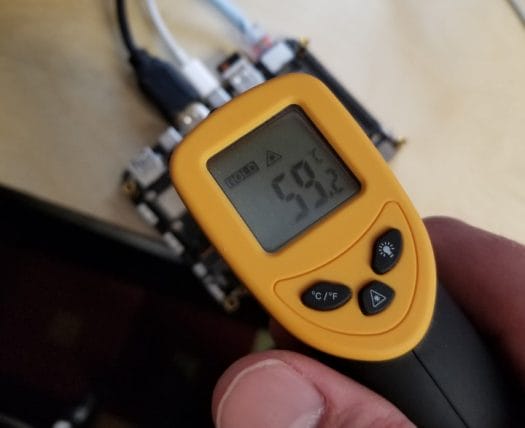 Due to the damage, I am using a heatsink that I had. I took some temp readings while benchmarking and the heatsink got very warm. After quickly switching over to CPU-Z app, I was getting a 10-15 degree delta from what the CPU was showing. All tests were done with this passive cooling. I suspect some CPU throttling occurred due to this. All scores line up with other RK3399 devices except the CPU.
Android 7.0
I really enjoy the Android TV experience like on Nvidia Shield or Mi Box but the Khadas is vanilla Android like on a phone or tablet. I am going to test out the build from 12/15/2018 from here. Things are mostly working and I will list some things that I prefer and/or are not working.
The most egregious is the screen rotating when launching some apps. I did find an app from the Play Store that mostly forces landscape but I did have a few apps that still rotated.
I have never used a Rockchip box that I felt the Android UI worked well, but it has been a long time and mostly lower end devices. It always seemed jerky and not very smooth. But I was pleasantly surprised that this build is pretty good. There are lots of little things that still need to be addressed like flashlight icon in the setting drop-down.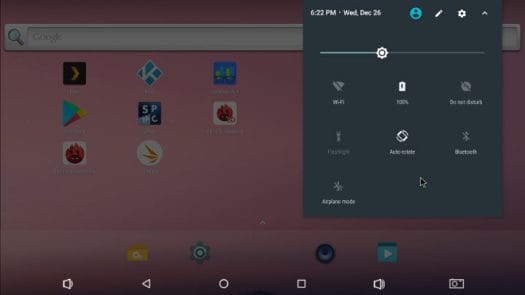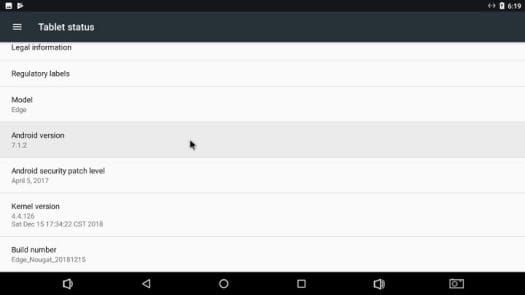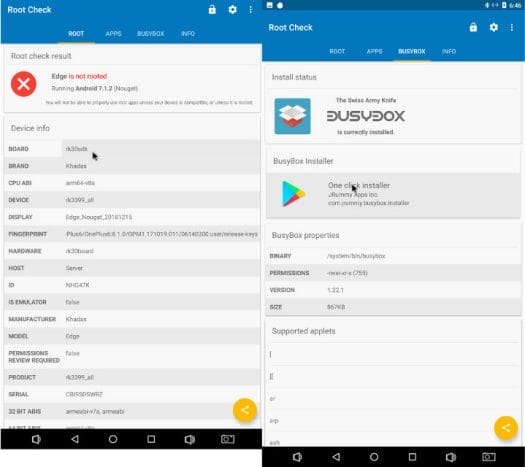 Apps
This is only the second build so I won't go into much detail but wanted to make sure you know that some apps just don't work
Netflix not available in the Play Store, and couldn't side load it, just got errors.
HBO Go Works
DirectTV Now doesn't work
YouTube only 720p….won't work at all if set to 1080p and no 4k option
Fortnite doesn't work: GPU not supported
Prime Video Works
PUBG works at lowest settings
Chrome works OK but seems like it can be optimized.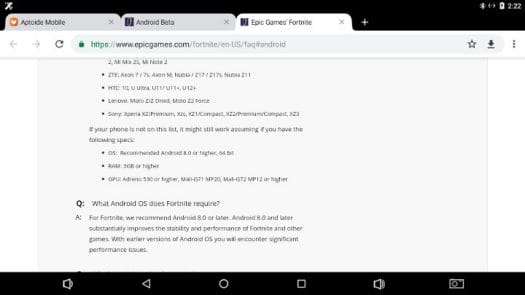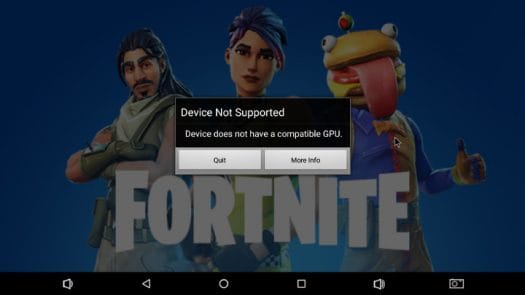 Kodi/SPMC
Kodi is doing very well. H.264 and H.265 are nearly flawless, almost plays VP9 perfect. It stutters when I first load and drops 1-2 frames per second but they are imperceptible.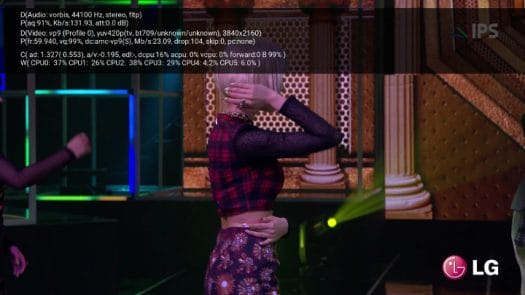 Benchmarks
Here are some benchmarks that I ran so you can get an idea of performance: GeekBench, 3DMark, and Antutu 7.x.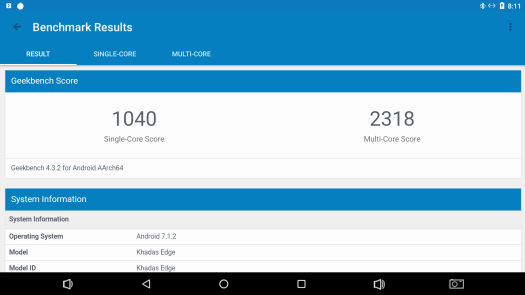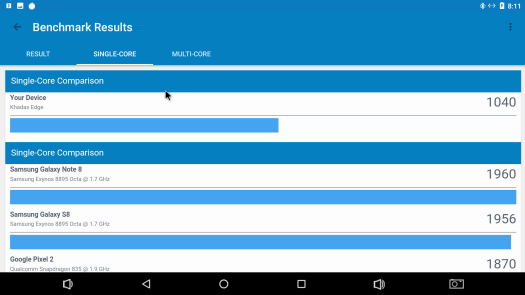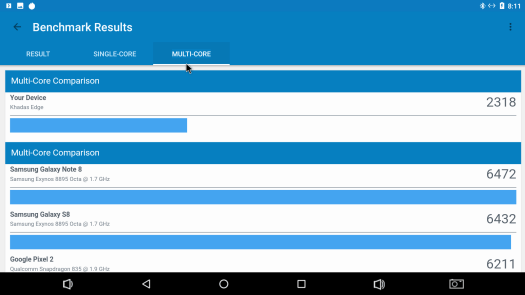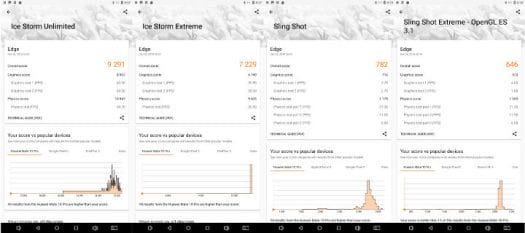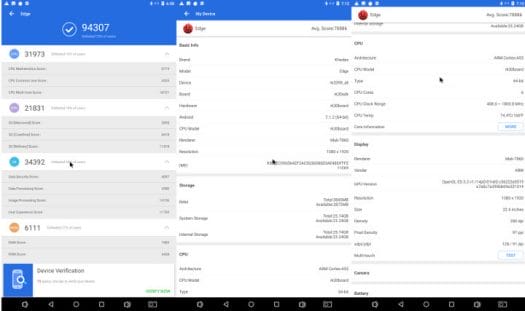 CPU-Z System Information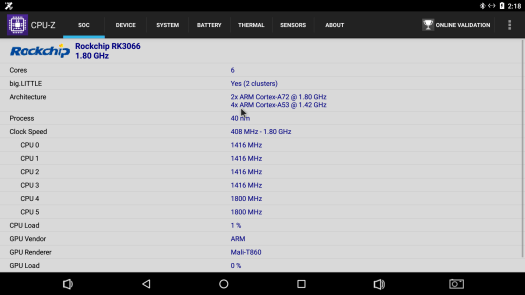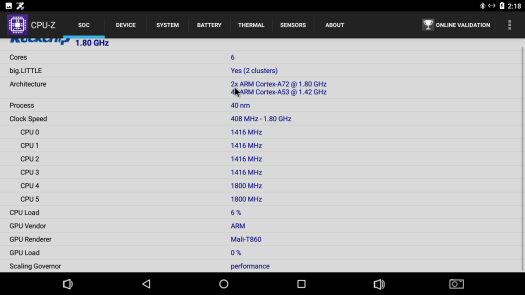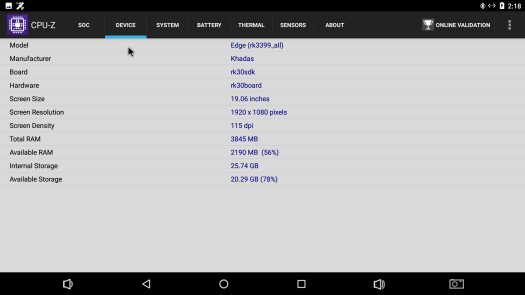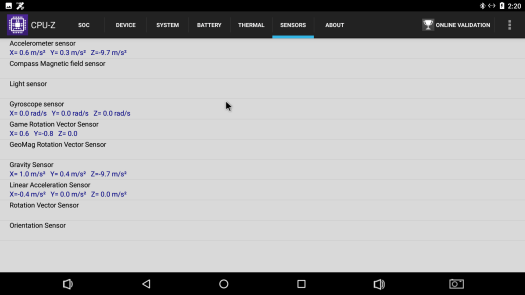 Final Words
I really like the board so far. It has a ways to go to incorporate all the features on the board and polish Android. I think it would be really cool to get the gesture control working in some capacity in Android as well as the buttons to make an easy handheld emulation project. I was really surprised to see the built-in microphone working and after installing the google app I could invoke Google Assistant with "OK Google", but only with the app open. I don't know if it would be possible but have Android use the 3.5mm jack for Android Assistant interactions and HDMI for everything else so the TV would not have to be on. I'll keep an eye on the firmware and keep you posted. If there is anything specific you want me to follow up on in the next post let me know in the comments.

Karl is a technology enthusiast that contributes reviews of TV boxes, 3D printers, and other gadgets for makers.