I've been interviewing Daniel Lang, Toradex Chief Marketing Officer (CMO), over email just before Embedded World 2019, to learn a bit more about the system-on-module market, and what's ahead.
CNXSoft: We've already covered several Toradex systems-on-module and development kits on CNX Software, but for readers who may not know Toradex yet, could you provide a short description of what the company does in the embedded systems space?
Daniel Lang: Thanks for having me.
Toradex builds high reliable Arm-based System on Modules. Our focus is to make the life of developers easier and to reduce the complexity and time-to-market. We sell hardware, but most of our engineering resources focus on Software and Support. Our products are used in areas such as Industrial Automation, Medical, Transportation, Test and Measurement, Building Automation and many more.
CNXSoft: Could you explain why / what type of customers go the SoM route instead of designing for a complete custom single board computer?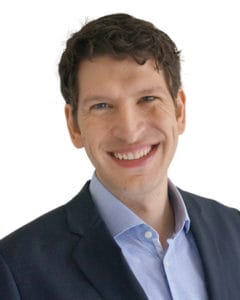 DL: Toradex SoMs are ideal for customers who like to have more predictable and low-risk product development. Customers who are choosing SoMs prefer to use their own engineering resources on features which sets them apart. A reason people choose SoMs is that Toradex does a lot of testing and they know many other customers test the same SoM configuration and Software. Also, they like the fact that they can focus on their applications and don't need to worry about BSP development. Typical customers have projects with volumes from a few hundred to a few ten thousand per year. In general, they look at the total cost of ownership including HW and SW development, product maintenance and the time to market. Many customers like the flexibly of pin-compatible SoMs. Also, a common requirement is long term product maintenance and availability.
CNXSoft: Standards are useful to both vendors and customers, as they help to bring costs down, and reduce risks of having to rely on a single vendor. There are many SoM standards including Qseven, SMARC, and Toradex' own Apalis standard. Do you see the fragmentation continues due to different customer's requirements, or do you expect that over time a standard will prevail?
DL: I do think both options have their space. Toradex has its Apalis and Colibri form factors, and we make sure our customers can use all modules of the same form factor in the same carrier board. As you mention, there are several cross-vendor standard form factors, especially for larger modules. In reality, it is important to understand what features the form factors require and what is optional, plus how well the different modules and vendors adhere to the standard. Also, a very large impact is the available software. Fully proprietary SoMs do have advantages such as they allow to take optimum advantage of all the features of a single SoCs. There is a trend to more standardization. However, I don't think one single standard will prevail. Also, one reason Arm is so successful is that there are many different solutions available. We see the concept of SoM is pushing into new markets, some may require new form factors.
CNXSoft: Toradex now offers Arm SoMs, but in the last year or so, RISC-V has gotten a lot of buzz as it's open source and royalty-free. Have you had any requests for the new ISA, or do you have any specific plans to bring RISC-V modules to the market?
DL: We are very interested in RISC-V and keep a close eye. We do get requests, but so far, it's more that people like to hear Toradex's opinion than that they have concrete commercial plans. Toradex is focusing on the performance range of Cortex-A CPUs, is interesting to see the development in the higher performance range of the RISC-V or as Cores in FPGAs. At the moment, there are no RISC-V SoMs on our roadmap, but this may change in the future.
CNXSoft: One issue that keeps coming back in comments in CNX Software is cooling, as Arm processors have become quite powerful now, and throttling happens often on platforms with inadequate cooling. Does Toradex offer specific cooling for their modules, or do your customers have to handle it as part of their overall design?
DL: Our Apalis System on modules are designed to handle Thermal Design Power of up to about 15W. A special pad on the bottom of the module doubles as a thermal relief and load absorbing mechanism, which supports the mounting of a heatsink or heat spreader. We offer an off-the-shelf heatsink. It's also very common that customers integrate the complete thermal solution into their design. In this case, Toradex provides support with 3D drawing, Thermal test reports, Reviews, … In our Partner network, we have companies specialized in thermals solutions. As Toradex invests in Software optimization, our modules come with solutions to make sure no unnecessary components generate heat, and the possibility to configure the thermal management to the customer needs.
CNXSoft: The maker community is quite active now, and some hobbyists projects end up becoming commercial projects via crowdfunding campaign or otherwise. However, beside the Raspberry Pi Compute Module and systems-on-module from a handful of SBC companies like Olimex or Pine64, SoMs are not usually easily procurable by hobbyists. Does Toradex entirely focus on companies with a proven track record, or do you – or plan to – also sell your modules to the maker community?
DL: Makers are not the main target. However, Toradex is a popular choice for makers which have the final goal to build a commercial, industrial grade device. We make it easy for makers to get started; there is a webshop with no minimum order quantity, extensive up-to-date documentation, simple interactive step-by-step starting guides, and an active community moderated by our engineers. Our software offering such as Torizon or development tools such as the Flash Analytic tool make it easy, even when you are not an experienced embedded Linux specialist.
CNXSoft: Since Embedded World 2019 has just started, would you have any product announcements that you'd like to share with us?
DL: This year we are focusing our brand-new SW offering called Torizon, an easy-to-use industrial Linux Platform. Many of our customers are coming from the Windows / WinCE environment or have only experience with application development and are not embedded Linux specialists. This new offering simplifies the configuration of a Linux system. It will also make security features easier accessible and comes with a secure automotive-grade over the air update client.
On the HW side, we show our brand new NXP i.MX 8 and i.MX 8X based SoMs. The Apalis iMX8 comes with the highest performance iMX8 and the Colibri and the Apalis iMX8X are very power efficient and have advanced safety features such as ECC Memory.
Also, we have a lot of cool demos such as "IoT Beer" and a full wall of exciting AI Edge applications.
Toradex is at Hall 4, booth 4-410 at Embedded World 2019.

Jean-Luc started CNX Software in 2010 as a part-time endeavor, before quitting his job as a software engineering manager, and starting to write daily news, and reviews full time later in 2011.