The ESP8266 was a jewel in its peak, it ruled the maker's world in the need for creating a low-cost WiFi module. Being Arduino compatible also furthered its glory then the ESP32 came in.
ESP32 offered so much more than the ESP8266, and most importantly it was also affordable. With support for Bluetooth and WiFi, ESP32 was to open a new frontier for the development of Internet of Things applications. A major drawback of the affordable ESP32 was the lack of official support of mesh network for the chip, something that was easily possible with the ESP8266.
Mesh network allows you to build a network of nodes that can communicate with each other, self heal, and many more possibilities. But thankfully, back in 2018, Espressif Systems released the ESP Mesh Development Framework (ESP-MDF) which sits on top of the IoT Development Framework (ESP-IDF), the official development framework for the chip. The launch of the framework makes it possible to develop mesh networking solutions using ESP32 chips.
Below shows some of the benefits of ESP-MESH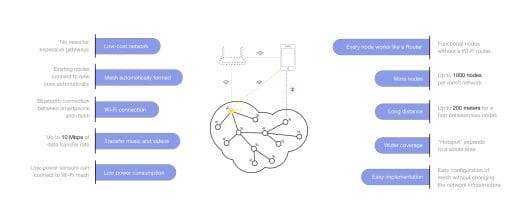 There are several applications of the ESP-MESH Framework. One such application is lighting control as shown in the video below.

Getting started with the ESP-MESH framework is possible through the ESP32-MESH DevKit. The ESP32-MeshKit allows you to get your hands working on mesh networking for ESP32. The kit currently comes with the following:
5x ESP32 MeshKit Light Bulbs
1x ESP32 MeshKit Sense
1x ESP Prog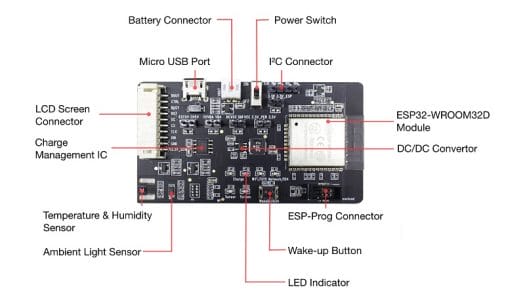 ESP32-MeshKit-Sense is a development board with Espressif ESP32-WROOM-32D module as the core. The development board comes with temperature, humidity, and ambient brightness sensors.
The development kit comes with an Android and IOs app, the Android app is available for download on Github while the IOs app is available on the App store titled "ESP-Mesh".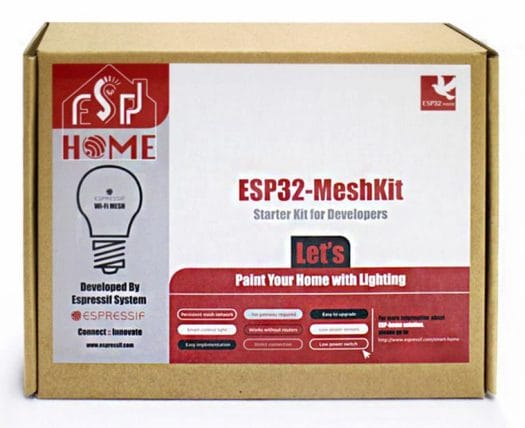 The kit is currently available for $129.99 on Banggood.com as well as on Taobao. Documentation on the new ESP-MDF is available in the project's GitHub repository and official documentation page, along with instructions on how to set up the toolchain and get started with the new framework.

I enjoy writing about the latest news in the areas of embedded systems with a special focus on AI on edge, fog computing, and IoT. When not writing, I am working on some cool embedded projects or data science projects. Got a tip, freebies, launch, idea, gig, bear, hackathon (I love those), or leak? Contact me.