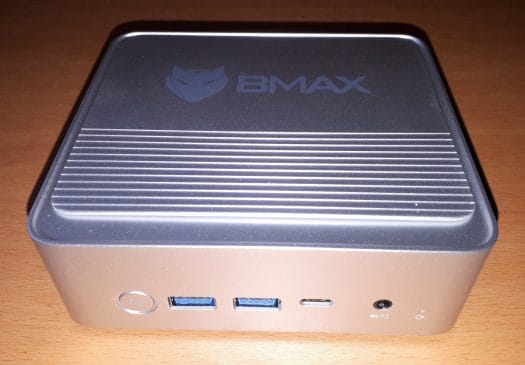 BMAX have relaunched their B3 Plus mini PC, aka MaxMini B3 Plus, with an upgraded Intel Celeron N5095 processor and a more distinctive design by having a novel way of accessing both the internal storage and memory together with being very lightweight in construction. BMAX kindly sent one for review and given the B3 Plus is similar to other mini PCs I've tested, I'm only going to take a cursory look at performance benchmarks and only whilst running Windows together with looking at the key features of this particular device.
BMAX B3 Plus hardware overview
The BMAX B3 Plus physically consists of a 125 x 112 x 44mm (4.92 x 4.41 x 1.73 inches) square plastic case. As an actively cooled mini PC, it uses Intel's new 10 nm Jasper Lake N5095 processor which is a quad-core 4-thread 2.00 GHz Celeron processor boosting to 2.90 GHz with Intel's UHD Graphics.
The front panel has an illuminated power button, a USB 3.0 port, a USB 3.1 port, a Type-C USB 3.1 port, a 3.5mm headphone jack and a reset pin-hole 'Clear CMOS'.  The rear panel includes the power jack, dual gigabit Ethernet ports, and dual HDMI (assumed to be 2.0) ports. Finally, on the right side, there are a further two USB 3.0 ports and a microSD card slot.
The review model included a 256GB M.2 2242 SATA SSD drive complete with Windows 11 Pro installed and a single stick of 8GB DDR4 2133 MHz memory: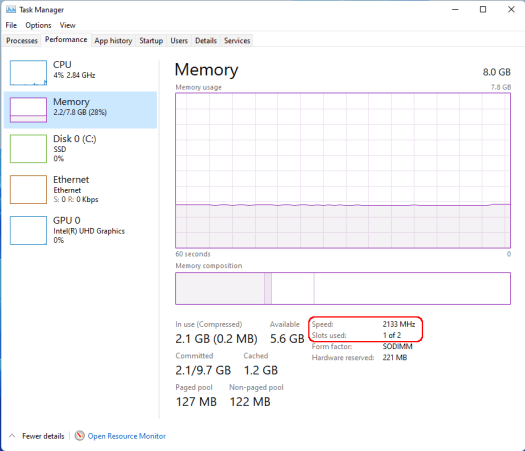 Additionally, there is a soldered-on WiFi 5 (or 802.11ac) Intel Wireless-AC 7265 card.
The 'Creative Case Design' includes an easily removable top that provides access to the memory and storage. By simply holding the device with both hands and pushing slightly downwards with each thumb whilst at the same time pulling them towards you, slides the top forwards after which it can be removed: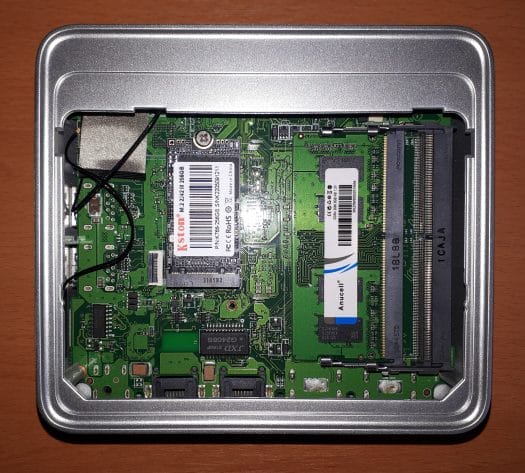 It is also possible to add a 2.5" SATA drive to the lid which is connected to the motherboard via a short ZIF cable that comes included with the accessories: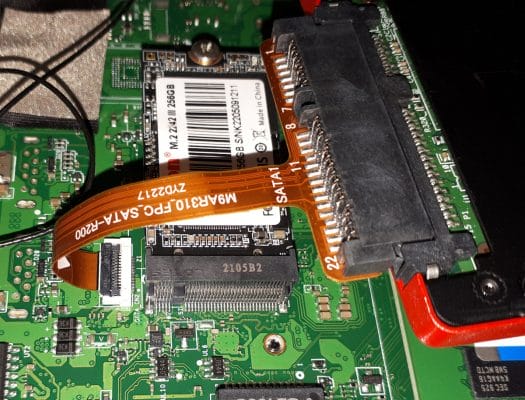 The specifications state: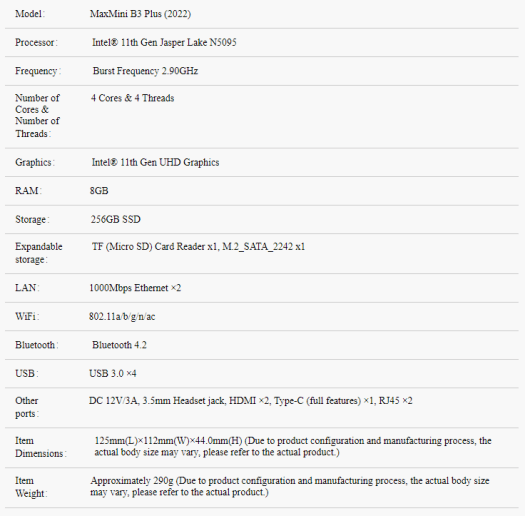 and the BMAX webpage lists all of the USB ports as 3.0 so I tested them together with the Type-C USB port using a Samsung 980 PRO PCle 4.0 NVMe M.2 SSD housed in a 'USB to M.2 NVMe adapter' (ORICO M2PAC3-G20 M.2 NVMe SSD Enclosure) which shows that the front middle USB port and the Type-C port are USB 3.1 (USB 3.2 Gen 2×1 i.e. 10 Gbit/s):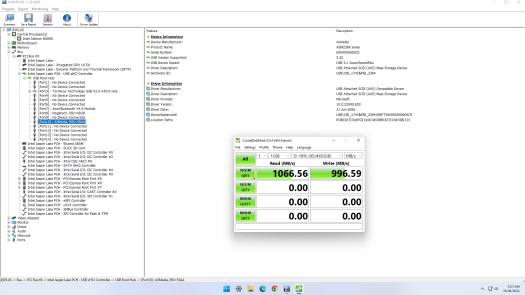 and only the other USB ports are 3.0 (USB 3.2 Gen 1×1 i.e. 5 Gbit/s):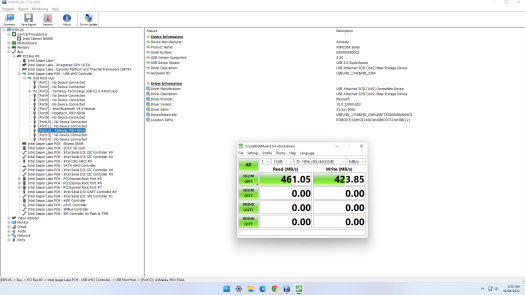 Additionally, the Type-C USB port also supports video output through 'Alternate Mode':

which together with the dual HDMI ports enables support for triple 4K displays.
Box contents
In the box, you get a power adapter and cord, an HDMI cable, a SATA drive connection cable, and a VESA mounting bracket together with a small packet of miscellaneous screws. Also included is a user manual: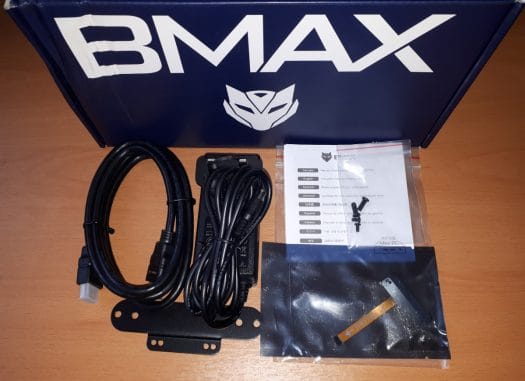 Review Methodology
When reviewing mini PCs, I typically look at their performance under Windows by comparing them against some of the more recently released mini PCs. I now review using Windows 11 version 21H2 and test with a selection of commonly used Windows benchmarks.
Prior to benchmarking, I perform all necessary installations and updates to run the latest version of Windows and also capture some basic details of the device.
Installation Issues
Immediately after unboxing and booting, and then completing the usual Windows 'installation' questions, the system shows Windows 11 with Chrome preinstalled: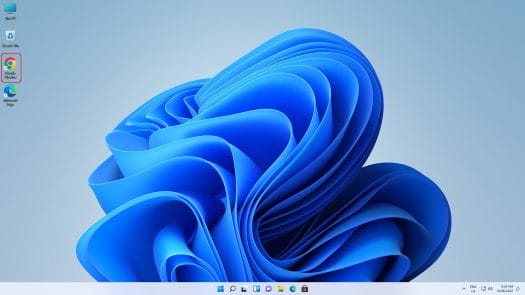 Running 'Windows Update' then claimed it was 'up to date' however the build remained on 739 rather than updating to the current latest build of 856: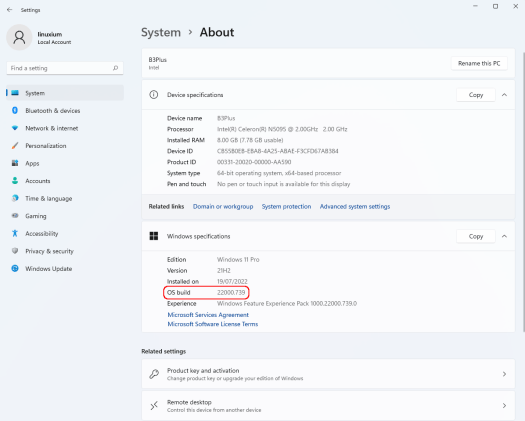 Additionally 'Windows Security' refused to open giving an error message about needing a new app to open the link: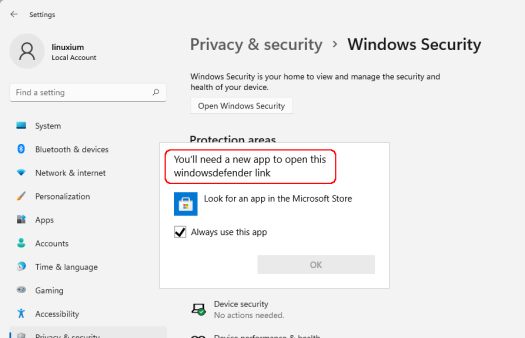 Finally, there was an extra partition called 'OneRecovery' whose purpose and reason for existence were unclear: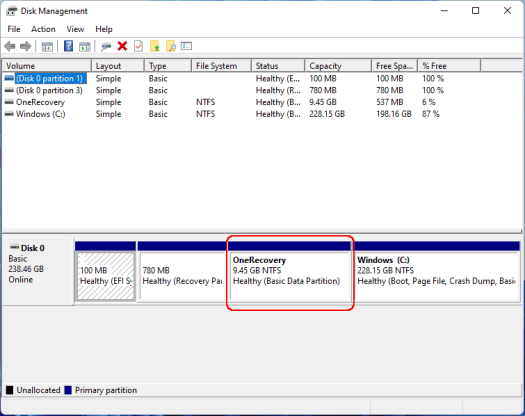 Normally under these circumstances, I would perform a clean Windows install and load any required drivers but didn't for this review due to time constraints. Fortunately, BMAX does have a link for the drivers on their website.
Windows 11 performance in BMAX B3 Plus
The BMAX B3 Plus has a licensed copy of Windows 11 Pro version 21H2 installed and a quick look at the hardware information shows it is aligned to the specification: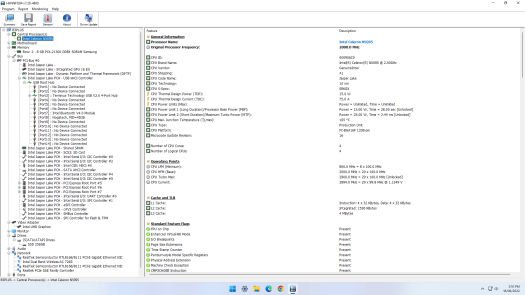 Similar to when I reviewed other Celeron Jasper Lake mini PCs, the iGPU showed limited details in HWiNFO and was unknown to GPU-Z: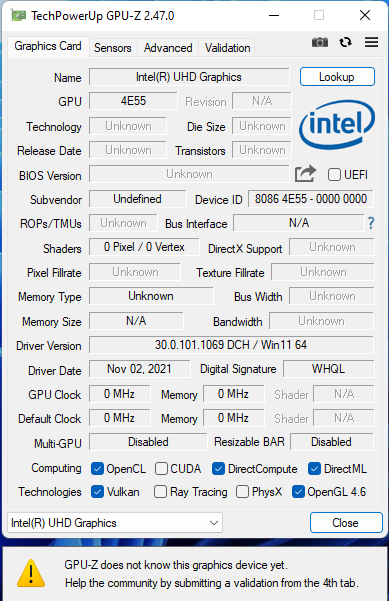 I then set the power mode to 'High performance' and ran my standard set of benchmarking tools to look at performance under Windows:
I also tested Cinebench R23: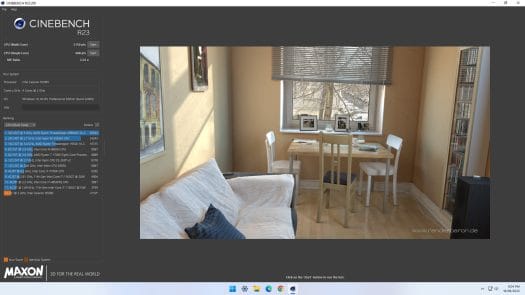 All these results can then be compared with other recent mini PCs:

The performance is slightly lower than comparable mini PCs with the same configuration and this is likely due to the value of 'PL 2' being set at 25W rather than 30W.
Video playback in browsers
Given the slight performance drop, I played some videos in Edge and Chrome to see if there was any effect on video playback. Whilst dropped frames were encountered, this was both consistent and comparable with the playback on other mini PCs using this CPU/iGPU combination:
BMA B3 Plus thermals
The BMAX B3 Plus as mentioned uses active cooling. I booted a 'LiveUSB' with Ubuntu 22.04.1 and ran a stress test which saw the CPU temperature climb to an average of around 63°C for the duration of the test with a peak of 64°C: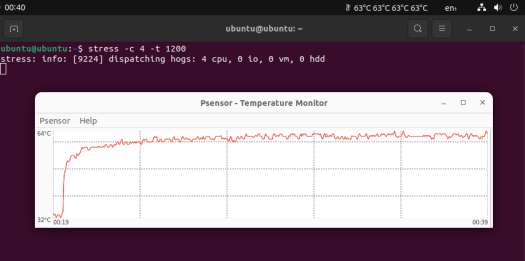 During the stress test, the maximum temperature I recorded on the top of the device was around 27.3°C in an ambient room temperature of 14.7°C and the fan was hardly audible reaching 31 dBA on my sound meter next to the device during the test. If the CPU frequency is monitored during the stress test it can be seen that it flat-lined at 2800 MHz for the duration of the test: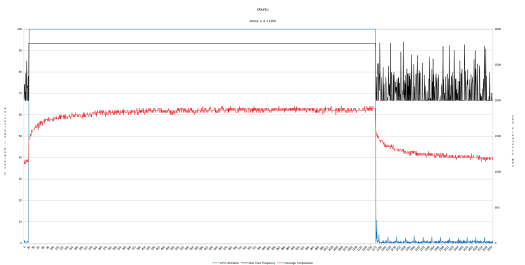 Networking
As the mini PC has dual Ethernet ports I connected one port to my 'internet' LAN and the other to my 'intranet' LAN and tested network connectivity throughput in parallel to other PCs connected on both LANs using 'iperf3'. Interestingly no degradation was observed with a simultaneous download speed of 943 Mbits/sec and a simultaneous upload speed of 949 Mbits/sec.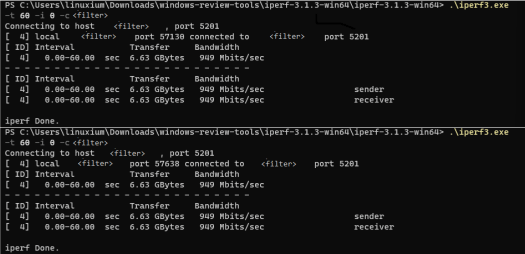 Final Observations
The unique and useful way of accessing the motherboard allows for 'tool-less' changing of the memory. Storage modifications still require a small screw-driver and the choice of using the shorter 42mm M.2 drive may limit the ease of upgrade due to this type of drive not being particularly commonly available in certain parts of the world. The lower turbo power limit certainly keeps the temperature down and ensures the mini PC runs nearly silently but comes at a slight loss in performance. The lightweight construction may feel somewhat cheap, however, it is an added benefit when using the device with the included Vesa mount.
| Highlights | Limitations |
| --- | --- |
| Ease of access to storage and memory | Uses 42mm SATA storage |
| Dual Ethernet ports | Single channel memory needs upgrading |
| Additional SATA drive expandability | Lower turbo power boost |
I'd like to thank BMAX for providing the B3 Plus for review. It retails at around $229 for the tested configuration of 8GB/256GB.

Ian is interested in mini PCs and helps with reviews of mini PCs running Windows, Ubuntu and other Linux operating systems. You can follow him on Facebook or Twitter.