CES 2015 has started, and the first company to present their innovations is Nvidia. Last year their introduced Tegra K1, the first mobile processor with a desktop GPU with support for OpenGL. They've now raised the bar with Tegra X1, an octa-core 64-bit ARM processor with a 256-core Maxwell GPU delivering 1.5x to 2x the performance of Tegra K1, and supporting 4K60 video playaback with H.265 and VP9 codecs.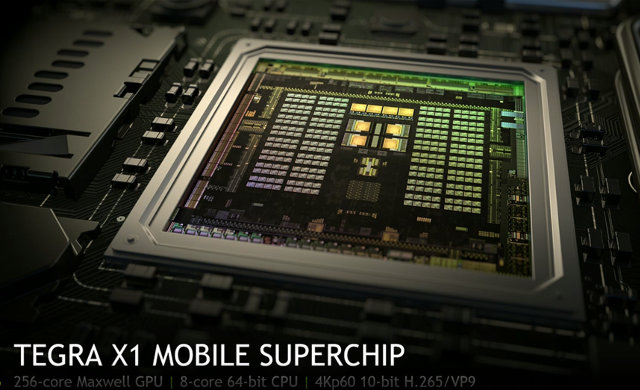 Some geekbench benchmark comparing X1, K1, and Apple A8x.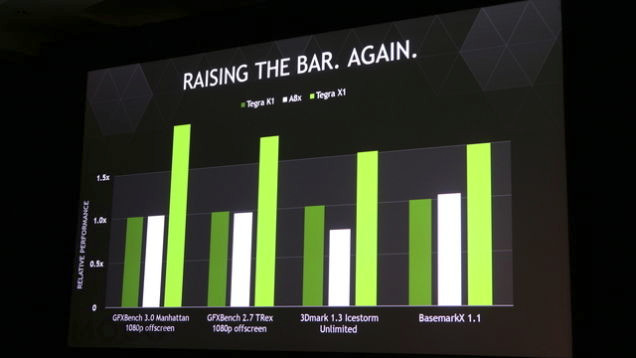 Nvidia CEO also claiemd Tegra X1 is the first mobie SoC delivering over 1 Teraflops, something that was achieved around year 2,000 with 20,000 Pentium pro processor consuming 1 millions Watts, while X1 SoC only consumes about 10 Watts.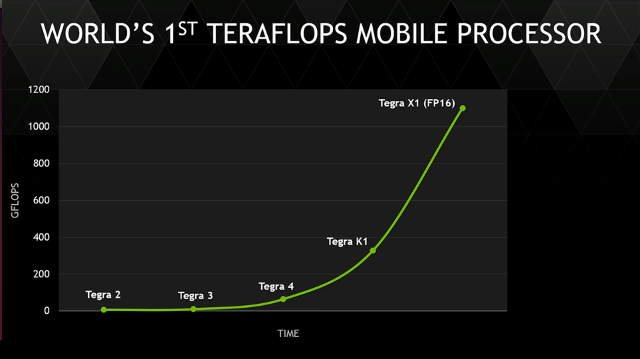 Power efficiency is said to have improved too, as Maxwell GPU is said to delivers more performance with similar power efficiency.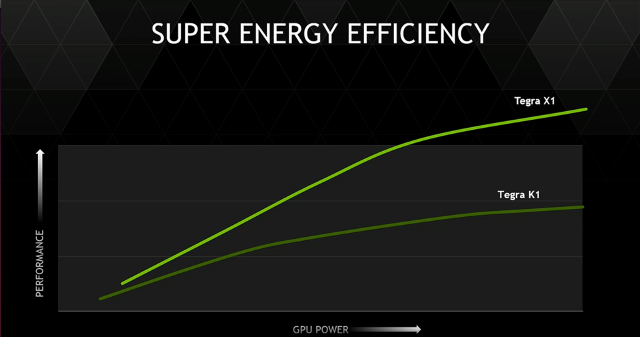 They also introduced Drive CX mini computer for automotive application featuring Tegra X1. It can handle 16.6M pixel, or 2x 2K displays @ 60 Hz, and runs QNX, Linux, or Android.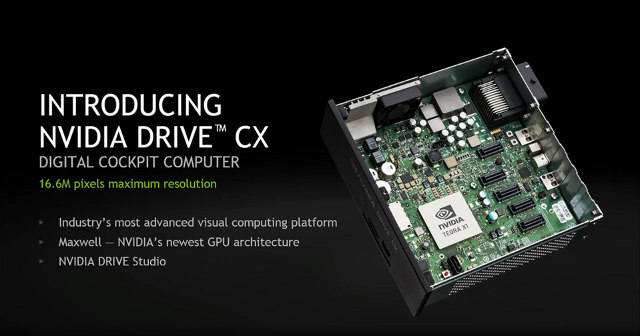 The company also showcase a Cockpit demo during the presentation.
And they've also announced Drive PX board with two Tegra X1 processors, 12-camera inputs for autonomous cars that drive themselves.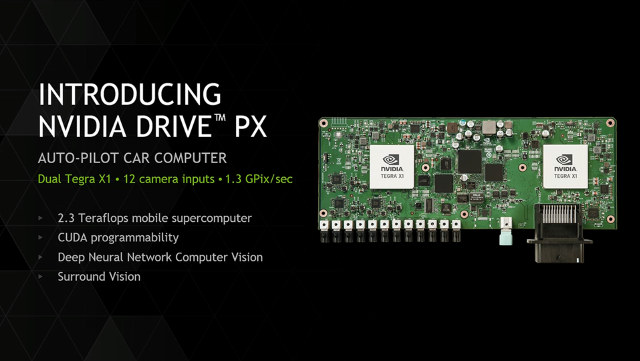 The board uses a new technology called Deep Neural Networks for better object detection.
More information should be published soon on Nvidia Tegra page.
Update. Some specs:
Tegra X1 supports all major graphics standards, including Unreal Engine 4, DirectX 12, OpenGL 4.5, CUDA®, OpenGL ES 3.1 and the Android Extension Pack, making it easier for developers to bring PC games to mobile.
Tegra X1's technical specifications include:

256-core Maxwell GPU
8 CPU cores (4x ARM Cortex A57 + 4x ARM Cortex A53)
60 fps 4K video (H.265, H.264, VP9)
1.3 gigapixel of camera throughput
20nm process