CNXSoft: This is another review by Karl about Amlogic S912 based YokaTV KB2 TV box.
Introduction
Today we will be looking at Videostrong YokaTV KB2. Below are the specs from Videostrong website.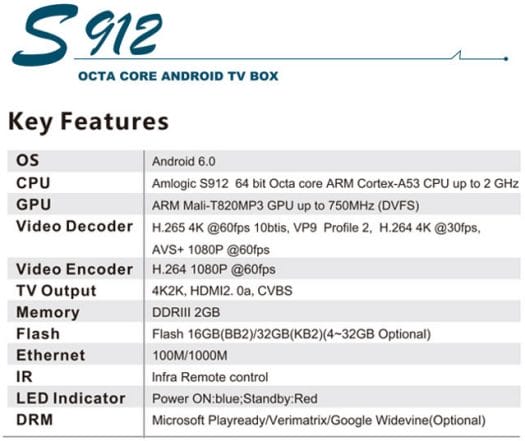 This is my first S912 device so I had high expectation. I have been using it for quite some time now with no major issues. I received approximately 6 OTA updates since I started testing and some welcome updates have come.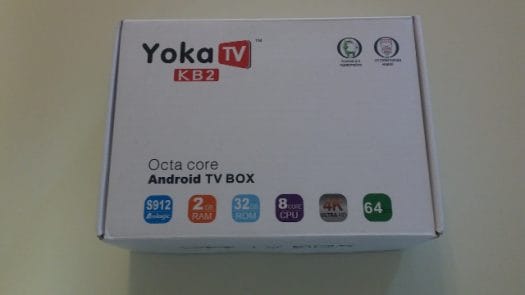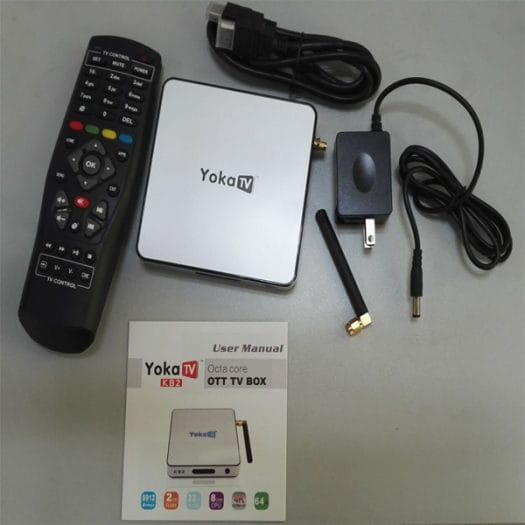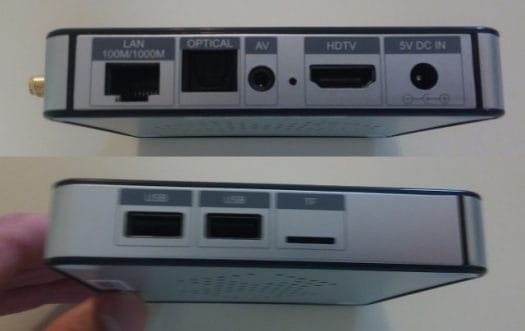 Build
When I receive a box first thing I do is take it apart and check out the inside. I was excited when I found out it had 32 gig of storage. It is not too common.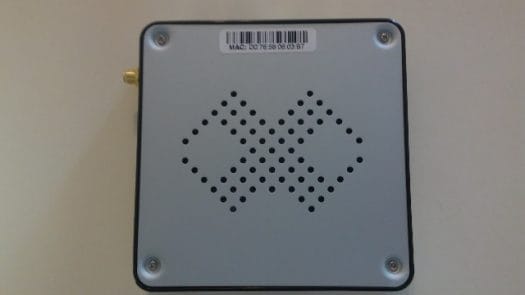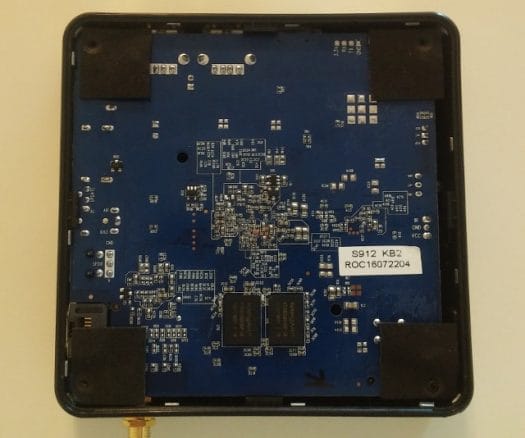 Then when I opened the box I was really happy to see an antenna that wasn't soldered on. Makes it easy to add a different one. +1 for KB2. Then I noticed the heat sink. It seemed a little small. I was right, it runs warm.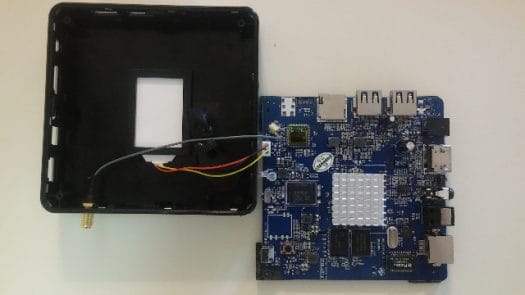 Simple Mod
First thing to do: get this baby running cooler. When stressing the box, the temperature got over 80+°C a couple times. It ran between 70 and 75 °C on average before the mod. The case is mostly plastic except the bottom cover. Bingo! A couple squares of 5mm thermal pads between the board and the bottom of the case and thermal issues are gone.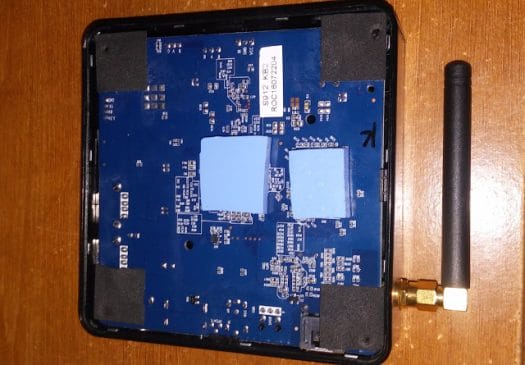 I started SetCPU and ran the built-in stress test, it tops out around 72 °C, and quickly cools after stopping the test. I put a square approximately where the CPU is and while I had it open, where the memory is although I don't think it is necessary. After the mod, the box runs about 60 deg Celsius.
Antutu
For this test I use SetCPU to set the Min and Max frequency for the CPU to 1.5 GHz which is the max for this processor. It will give the best score.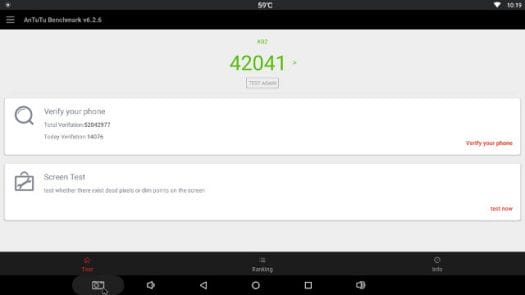 Network Test
I am not sure why my WiFi was slow on the tests below. I don't have an AC access point yet. The best I have is N, maybe that is the cause. Some friends over on Freaktab are getting some really good speeds on AC with this box. I might have damaged something when I opened the box.
Below are the results but take them with a grain of salt. I do a simple file transfer test of a large movie with optimum conditions for WiFi then one in more real world scenario.
5ghz 3ft from NAS to internal SD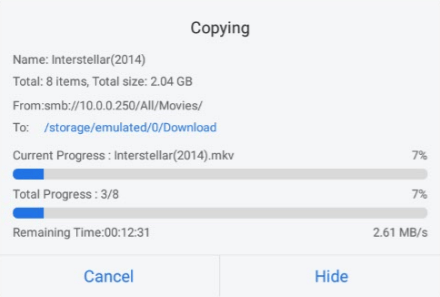 2.4ghz 3ft from NAS to internal SD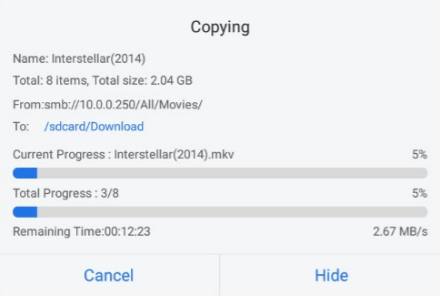 Gigabit Ethernet from NAS to internal SD (This is as fast as my NAS can transfer)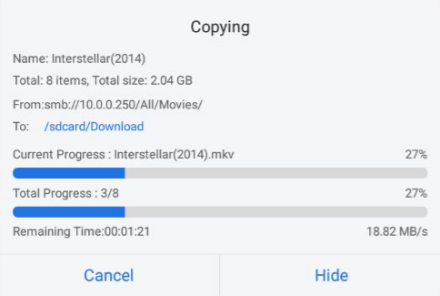 Next is more real world where AP's have more obstruction.
5ghz 30ft from NAS to internal SD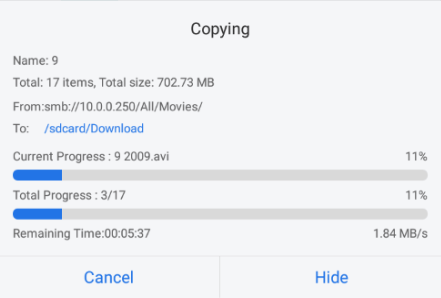 2.4ghz 30ft from NAS to internal SD
Some More Benchmarks and Info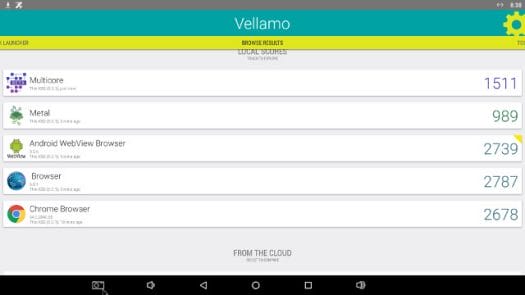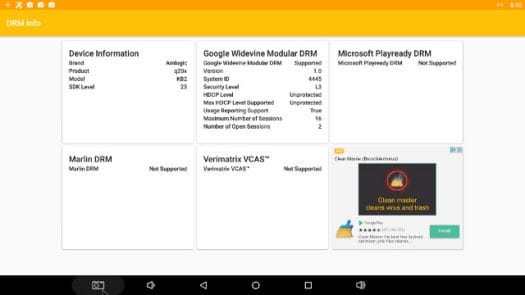 Apps
I've used several apps and only Netflix and Direct Now had some issues:
Sling TV

Netflix (SD) – Stopped working after updating the app


Kodi

Chrome – Chrome works really well. I open a bunch of heavy URL's and it performs excellent. Nothing scientific here. Go to several sites that I visit daily and I felt no lag.


Plex

Emby

HDHomeRun

Crackle

DirectTV Now – Worked with some hacking

Player-MediaCenter App –

I will admit it has been a while since I tested out this app. It acts as a DLNA receiver and Airplay receiver. I didn't have much luck in the past but I tested on my one Apple device the screen mirroring worked.
At some point Netflix stopped working. Keep getting few seconds of video then error 0013 "Sorry, we could not reach the Netflix service…." Not sure if it is Netflix update or box update that caused the issue. I went back and did some more testing to narrow the issue down. If I reverted back to the Netflix that came pre-installed I had no issue.
DirectTV Now is a new service in the US. With some persistence I was able to get it running. Video wasn't perfect but neither was it on any devices I tested. It was surprising that it plays better on KB2 then Nvidia Shield. It is mostly watchable but stutters some. It is new so hopefully ATT will get this fixed soon. I had to do a couple things to get it working. After Googleing and a lot of experimenting I used 2 apps from play store: Hide My Root and Fake GPS. I also had to make 2 build.prop changes: ro.build.type=userdebug to ro.build.type=user and ro.build.tags=test-keys to ro.build.tags=release-keys. I tried on a couple different boxes after figuring this out and seems to work universally.
Remote Control

The remote is big but there is a built in app that is pretty convenient. There are 4 color coded buttons on the remote that you can customize to launch the apps that you want through an app on the box. There is also a dedicated app button that brings up a listing of all the apps. Everything else is pretty standard. You can also program the remote to turn your TV on and off through a learning feature. But alas I still prefer either an air mouse or touchpad with full keyboard.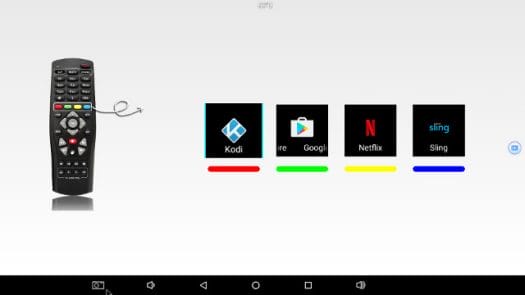 Status Bar
Thank the gods…there is an option to turn the navigation buttons at the bottom of the screen off and on in Android settings…It is about a 50/50 split for people that like them and those that don't. This was the first box that I have tested that gives the user an option.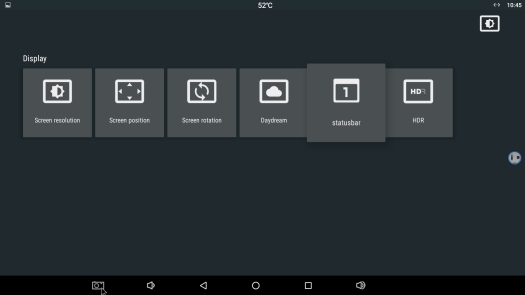 Audio Passthrough
All the below tests worked. I set Android to SPDIF. I tested with latest SPMC 16.4.2 and Kodi 16.1. Turned on pass-through DTS and AC3 and all the videos below worked with no clipping. I have a 5.1 system. If I didn't have the AC3 ticked I would get no audio on some. First box with 100% working that I have tested on stock firmware.
4K Video
4k testing went well. I was able to play all videos smoothly with one player or another that it was supposed to play. Below are the test results. This box does not play 4k H.264 video @ 60fps per sec, so stutter is expected. Kodi and derivatives play best with amcodec turned off. The box ships with Kodi 17 beta but since it is beta, it is not very stable. I uninstalled it, and tested with Kodi 16.1 from the Play Store instead. I am not sure why 4k 8bit H.265 works better with amcodec turned on. I found the same results on S905x boxes. For the testing, I wanted to find the best overall solution and that is Kodi with amcodec turned off.
| | | | | |
| --- | --- | --- | --- | --- |
| Test | File Name | With Amcodec | Without Amcodec | MX Player |
| 23.976fps (in MP4) | GoPro Epic Russian Wingsuit in 4K | | good | |
| 24fps (in MP4) | SPRING 4K (ULTRA HD) | | good | |
| 25fps (in MP4) | Burj Khalifa Pinnacle BASE Jump – 4K | | good | |
| 29.970fps, 51Mbps (hdmkv's iPhone 6S 4K clip) | iphone6s_4k | | good | |
| 59.940fps (in MKV) | samsung_seven_wonders_of_the_world_china_uhd-DWEU | wont play | stutter | stutter |
| 60fps (in MP4) | COSTA RICA IN 4K 60fps (ULTRA HD) w Freefly Movi | wont play | good | |
| H264, up to 30fps | Sony_Alpha_7R_II_video-test-4K | | good | |
| H264, 50-60fps | linkin_park_ultra-hd | wont play | stutter | stutter |
| H265 8bit, up to 30fps | LG_4K_View-the-Feeling | good | stutter | good |
| H265 10bit, up to 30fps | Samsung_UHD_Dubai | | good | |
| H265 10bit, 50-60fps | Samsung_UHD_7Wonders_of_the_World_Italy | | good | |
| UltraHD HDR 10bit HEVC, 24fps | Exodus_UHD_HDR_Exodus_draft | | good | |
| VP9 | The Curvature of Earth 4K 60FPS | good | not as good | best |
Alternate Firmware
Super Celeron has put together a nice modification of the latest stock firmware from 11/23. He cleaned up the firmware and made some adjustments to boot to bring idle down to about 1% and got auto frame rate switch working. See full changelog.
So to get 100% working pass-through and auto frame rate switching after installing the firmware above, as well as SPMC version 16.5.2. Codec acceleration is a little muddy at times. 4K files work best with amcodec off, and anything less work best with amcodec on. Below are my settings.
Conclusion
I had this box for a while now and used it as my main box and it has performed really well. Consistent updates from Videostrong is much needed in the box world. I hope it continues. Gigabit Ethernet performed really well. Pass-through working 100% is fantastic and will make a lot of people happy. Video support in Kodi is really good. VP9 support is not 100% but MX player gives everyone an option if they have movies in that format.
I would like to thank Videostrong for sending a review sample. YokaTV KB2 can be purchased on Gearbest, Geekbuying, and Aliexpress for about $68.


Karl is a technology enthusiast that contributes reviews of TV boxes, 3D printers, and other gadgets for makers.